Figuring out good healthy food substitutions is the key to making this whole balanced lifestyle thing work.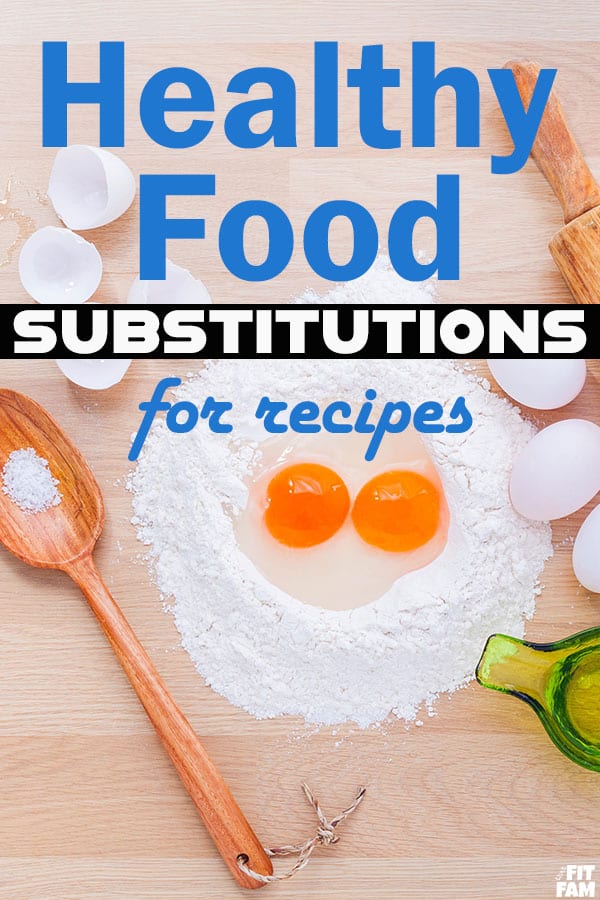 Sure, you could just eat the unhealthy stuff and watch your portion size or you could just eat super healthy all the time, but, those are both hard. Incorporating simple food swaps makes a healthy lifestyle more realistic and easier.
Not only are calories just slashed from typically unhealthy meals, but you hardly even notice a difference.
Favorite healthy food substitutions:
Anytime you see heavy cream, replace it with 2% evaporated milk. This can be subbed equally and saves you so many grams of fat, it's not even funny. Sometimes, I will have to add a little cornstarch to help thicken the mixture, but it tastes the same and makes me happy because cream sauces are no longer off limits!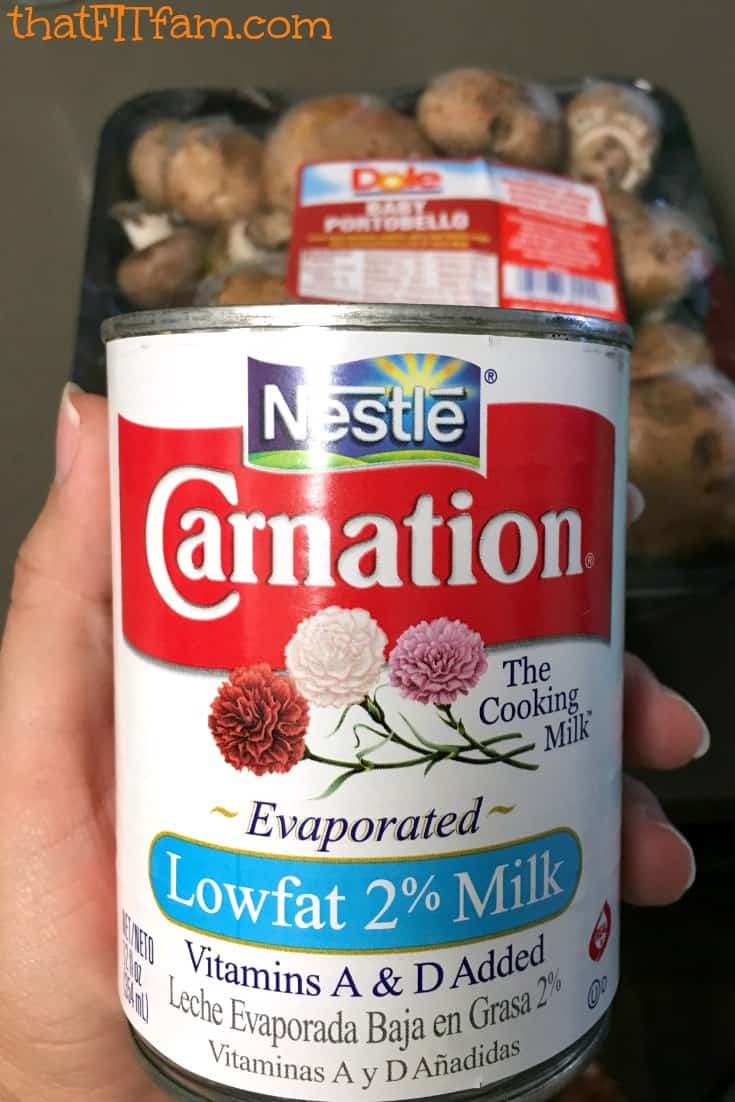 White flour with oat flour. We love this substitute, especially in our whole grain pancakes. Depending on the recipe, it could make it a little flatter, so be prepared. We add Greek Yogurt to our pancakes to compensate.
When you see white rice, throw some cauliflower into your food processor. I love me some cauliflower. This sub goes best with dishes that have a sauce; think stir fry or any chicken with a cream sauce. Add a little salt and pepper after processing the cauliflower. To make this quicker, Costco sells already riced cauliflower. We always have it in our freezer.
If they recommend a side of mashed potatoes, go for mashed cauliflower. The key here is extra seasoning. My husband and toddler actually prefer mashed cauliflower. If you're not ready for that swap, you can also do a half cauliflower, half potato mash instead (pictured below).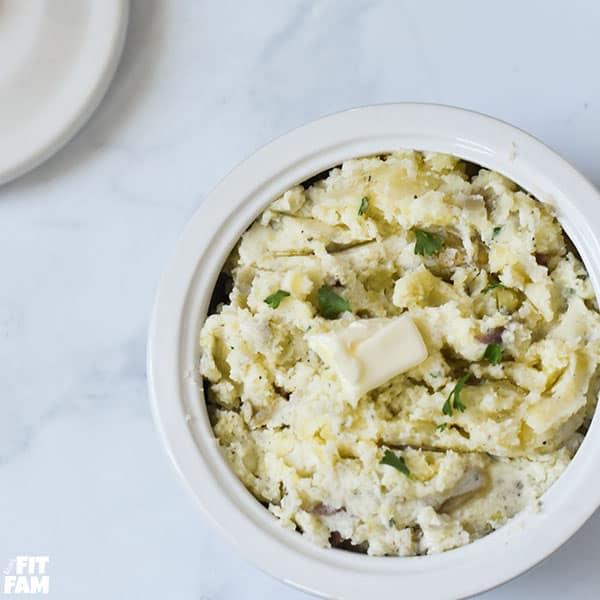 Cut the sugar in half with a tsp of vanilla extract. How crazy is that? You can do it, you just can't replace ALL the sugar and expect it to taste the same. Just try it. You really won't miss the other half of that sugar, I promise. 😉
Spaghetti Squash or Zucchini Noodles for Pasta. Yes, we love this one too!
Depending on the recipe, we also love subbing tortilla chips with Jalapeño Crisps. This won't work for everything but it is great in a burrito bowl or our taco salad. If your recipe is nachos, try subbing with some mini bell peppers cut in half instead.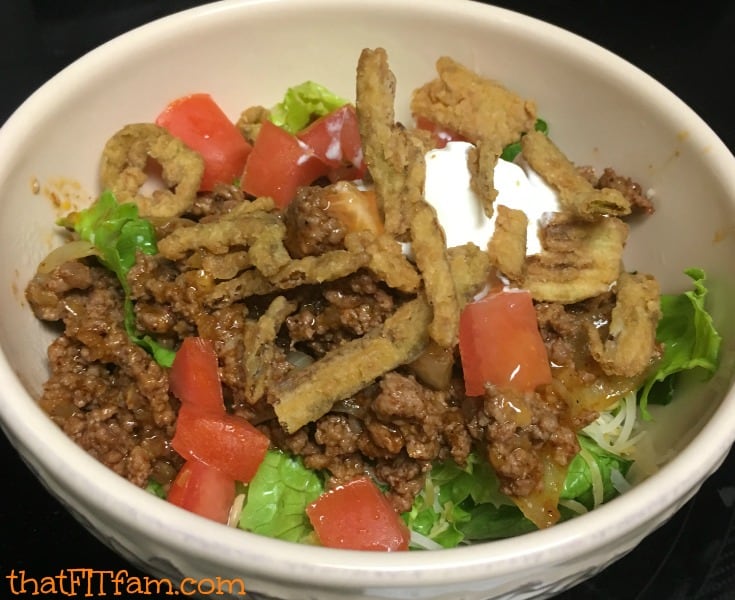 French Fries with Veggies Fries. We love our Cajun Zucchini Fries, but you could also try sweet potato or even mushroom fries! These are great on the side of a burger wrapped in a lettuce bun, or our son's favorite homemade chicken nuggets.
Greek Yogurt is a great substitute for Sour Cream. Full disclosure, this swap took me an entire month to get used to. Now nonfat Greek yogurt is all we use though.
Be sure to always sub full fat cheese for low fat! They taste pretty much the same and you save some calories.
Another great swap is to replace flour tortillas with corn tortillas.
Whenever possible, be sure to bake instead of frying. We bake our buffalo wings and they are amazing! Another option if you have it, is to try air-frying your foods. Air frying is an amazing alternative! I'm asking Scott for this baby (Philips AirFryer) as a Christmas present, so stay tuned for some healthy fried food recipes 😉
Last tip: spice it up! Spices add valuable nutrients and keep "healthy" from tasting bland!
Let us know some of your favorite healthy substitutes in the comments below!