Okay guys, I'm obsessed with Chipotle peppers! It's funny because before chipotles, I was obsessed with jalapeños and chipotles are literally just smoked jalapeños. But, they are red in color and have a completely different flavor.
If you don't believe me, try this recipe out and you'll see what I mean. Our homemade chipotle salsa is delish with just the right amount of smokey heat!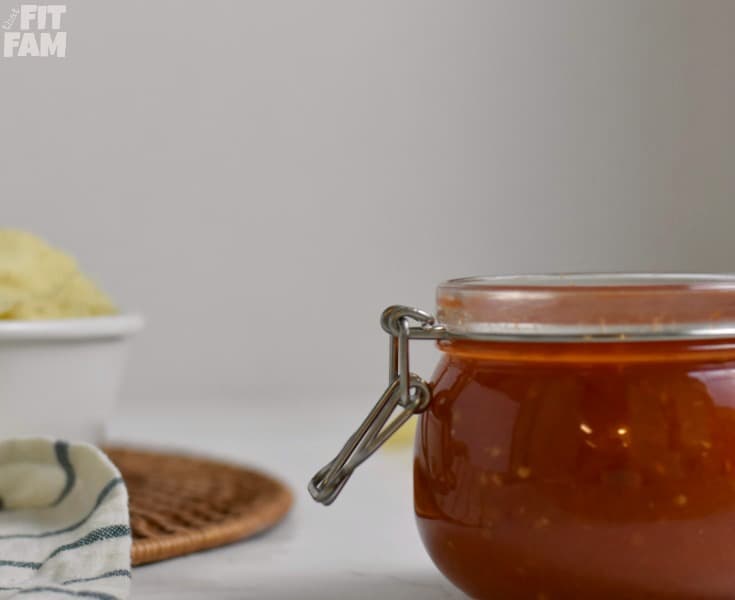 Seriously though, this salsa has a unique flavor that is different than your typical chips & salsa recipe and goes with just about anything. My favorite way to eat this is in the form of chilaquiles, topped with some shredded chicken, sour cream, and queso fresco mmmm-mmmmmm!
Pair it with our authentic guacamole!
Tips for a perfect homemade chipotle salsa:
First, this recipe calls for FRESH tomatoes. We prefer to use vine-ripened tomatoes. Have you ever wondered why canned tomatoes taste different than fresh? more tomato-y even?
Well, first off. Canned tomatoes are the tomatoes that are too ripe to sell in the produce department. I've read that some are so ripe that they even contain a little mold (ew!). But, that extra ripeness contributes to the strong tomato flavor. So make sure your fresh vine-ripened tomatoes are super ripe (i.e. not firm, slightly squishy and more red).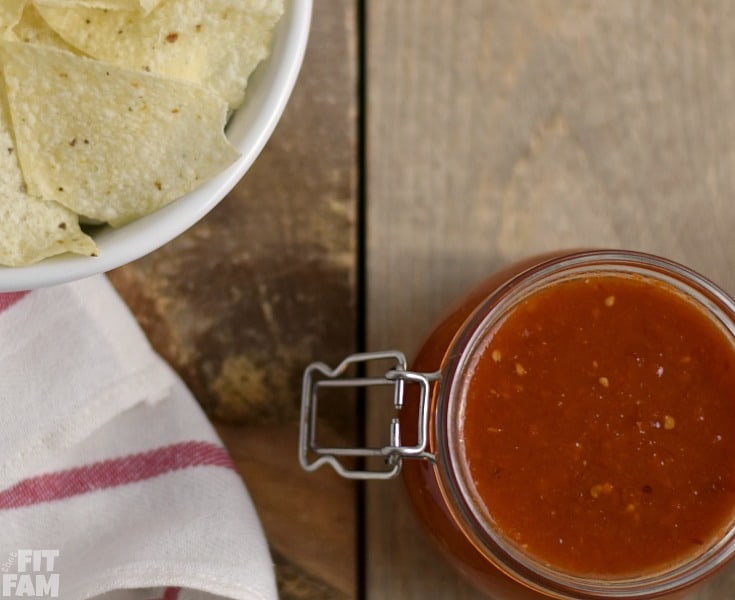 ALSO, canned tomatoes are cooked. Whenever you make salsa with fresh tomatoes, you need to cook your tomatoes. Cooking the tomatoes helps keep them from going bad AND also deepens the flavor.
There are a few different ways you can cook your tomatoes. First, you can boil them whole in a pot of water. Second, you can put them in a frying pan and cook them until slightly charred on each side. Lastly, (and in my opinion the easiest way) you can do what we do in this recipe and blend the tomatoes with all the salsa ingredients first and then then bring the entire salsa to a boil in a small pot.
The method you choose is personal preference. Charring tomatoes does offer a nice smokey flavor, but chipotle peppers are already smokey, so I just choose to cook my tomatoes by bringing the salsa to a boil since it's easiest.
Homemade Chipotle Salsa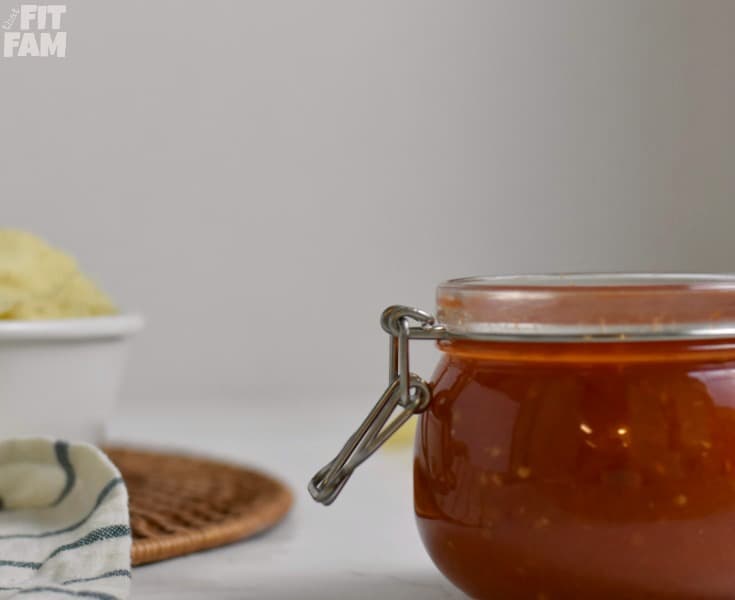 This homemade chipotle salsa is smokey with just the right amount of heat. It is perfect with chips or on top of any mexican dish! great party food!
Ingredients
6 vine ripened tomatoes
1/4 large onion
2 cloves of garlic
6 chipotle peppers
1/4 tsp chicken bouillon
salt to taste
Instructions
Blend all ingredients for about a minute until well blended.
Pour into a small pot over medium-high heat and bring to a boil.
Boil for 5 minutes or until color changes from orange-ish to a deeper red.