Alright guys, it's holiday season! That means nonstop food, candy, and probably toys for our kids. It is a crazy and fun time from October 31st to January 1st for our kiddos.
I love it too, but are there any other parents out there that are just sick of all the candy & junk food that we are surrounded by and almost peer pressured into eating this time of year?
We constantly reassure ourselves that we have that third helping or have some extra candy or dessert today because "it's the holidays." But that really isn't doing our waistline any favors, and it's just making our kids ridiculously hyper!
Bedtime used to be a piece of cake and now it's a nightmare! So let's put a stop to that today or at least at Christmas with some of these non candy stocking stuffers.
Recommended Read: 10 tips for quitting sugar
What I love about these non candy stocking stuffers is just that: they are NON candy! In fact, a lot of these aren't just non candy, but they are also activities and things you can do with your children or loved ones to create great memories for you as well.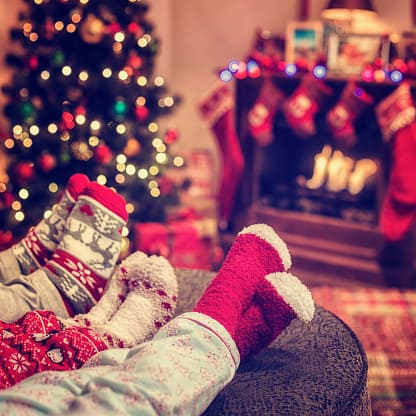 They say that the secret to happiness is to spend money on experiences rather than things, so why not make that happen this holiday season? You were probably going to spend that money anyway, right?
Here are some of our favorite Non Candy Stocking Stuffers:
Movie passes.
Give one to everyone in the family maybe with the catch that everyone has to agree on the movie? If the gift is for a teen, then that's one less movie ticket you'd probably be buying them anyway. And if you pick them up at Costco, oftentimes you can get them cheaper than the normal admission price.
Water park Season Pass.
I've found the best time to buy a season pass to water parks is in the winter. Even though you can't use them until after Memorial Day, they are typically a fraction of the price. Plus, how much fun would that be to look forward to?
Classes.
This could be classes for anything–art, dance, wrestling, karate, swim, whatever they are interested in! I would love it if Scott got us both Salsa dancing classes (hint, hint). Not only would I be so stoked at Christmas, but it would make a fun couple of date nights!
Subscription Service.
My sister just asked her husband for a newspaper subscription for Christmas. It's a simple gift, but another fun one to receive in your stocking. It gives you something to look forward to even after the holidays are over.
Of course, this isn't limited to newspapers, think magazines, even Birchbox or if someone you know has a baby girl, I love Little Poppy Co (affiliate link). You get 3 hair bows sent to you each month and you can choose between a clip on bow or one attached to a headband. (Below is a pic of Farrah wearing one of their bows!)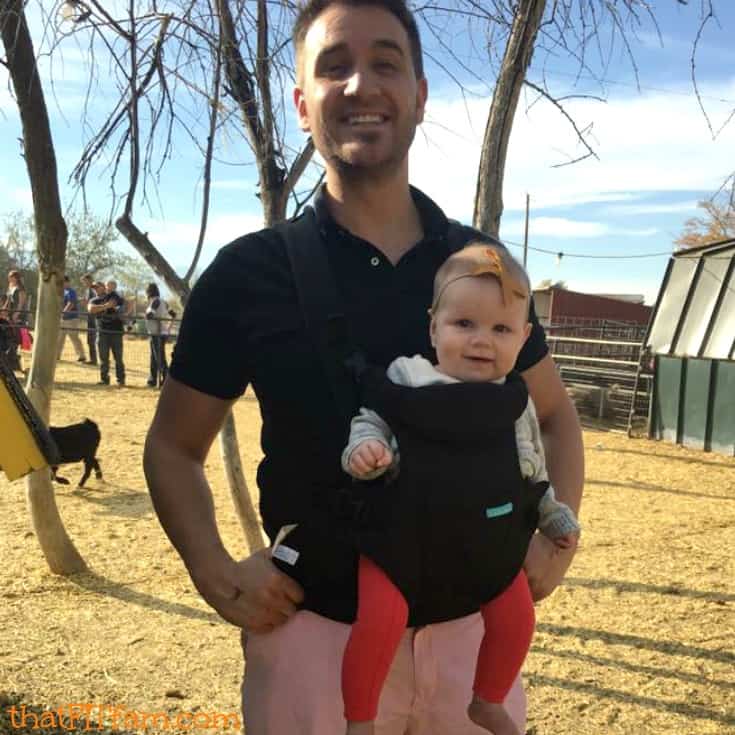 Gift Cards.
These can be to restaurants or even stores. We had some Best Buy ones last year that really came in handy. We also had a family member gift us one to a really expensive steak house that we used on our anniversary in January. I think Scott would agree that it was the best steak we've ever had! (Ruth's Chris Steak House if anyone is wondering 😉
Clothing.
We love fun socks, mittens, beanies, slippers anything that can fit in there works great.
Bedtime passes.
You can make these to stay up an extra 15 minutes or an extra hour, whatever you want.
Art supplies.
Legos.
Books.
Toy cars.
Watches.
Walkie Talkie. Our kids have these ones, they work great!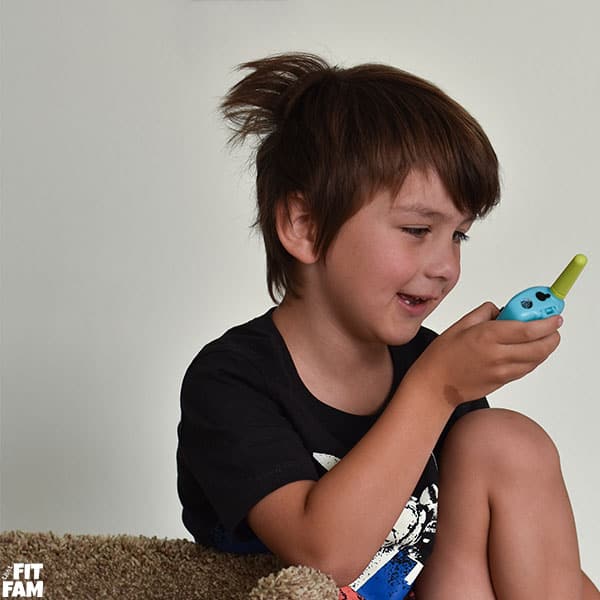 Harmonica.
Whistles.
Bubbles.
Bath toys.
Favorite Movie.
Stickers.
For older kids/adults:
(Some of the ones above can be used for older kids and adults too, but the ones below probably won't work as well for younger children)
Recipes.
Do you have older children possibly about to graduate High School? or do you have family or friends that LOVE your cooking? Print & laminate their favorite recipe so that they can recreate the dish on their own. Some of my favorite recipes came from friends or family.
Even better- I recently saw a post on Facebook where they used a grandmother's hand written recipe & enlarged it to create an accent wall in their kitchen. It looked great. I may never do the accent wall, but I could see myself framing an old family recipe that was hand written.
Picture Magnets.
This is something I'm really considering about making for the grandparents this year. They love pictures of their grandchildren, so I really want to take some pictures and make them into magnets so that they last just a little longer and are less likely to fall off the fridge and get lost.
You can buy Magnetic Photo Frames pretty cheap, or you can also order them made from places like Shutterfly or even Walgreens!
Make up.
Chapstick.
Perfume/cologne.
Cell phone case.
Money clip.
Ear buds.
Lotion.
Planners.
Candles.
Sunglasses.
Nail polish.
Jewelry.
Key chain.
Honestly, the possibilities are endless when it comes to non candy stocking stuffers. It just takes a little bit of thinking outside the box, but the ideas really start flowing if you just dedicate a few minutes to it.
What are some of your favorite non candy stocking stuffers?