If you follow us on instagram then you know we LOVE cauliflower! We love mashed cauliflower, riced cauliflower, cauliflower as a pizza crust, cauliflower in Mexican rice, cauliflower buffalo style, we love it all! I might even go as far as saying it is the favorite vegetable of the house.
Did you know zucchini technically isn't a vegetable? Crazy! Same with peppers, so aside from cauliflower our next favorite might be… onions? Haha pretty much everything I used to think was a veggie, is actually a fruit because of the seeds!
Anyway, back to the mashed cauliflower.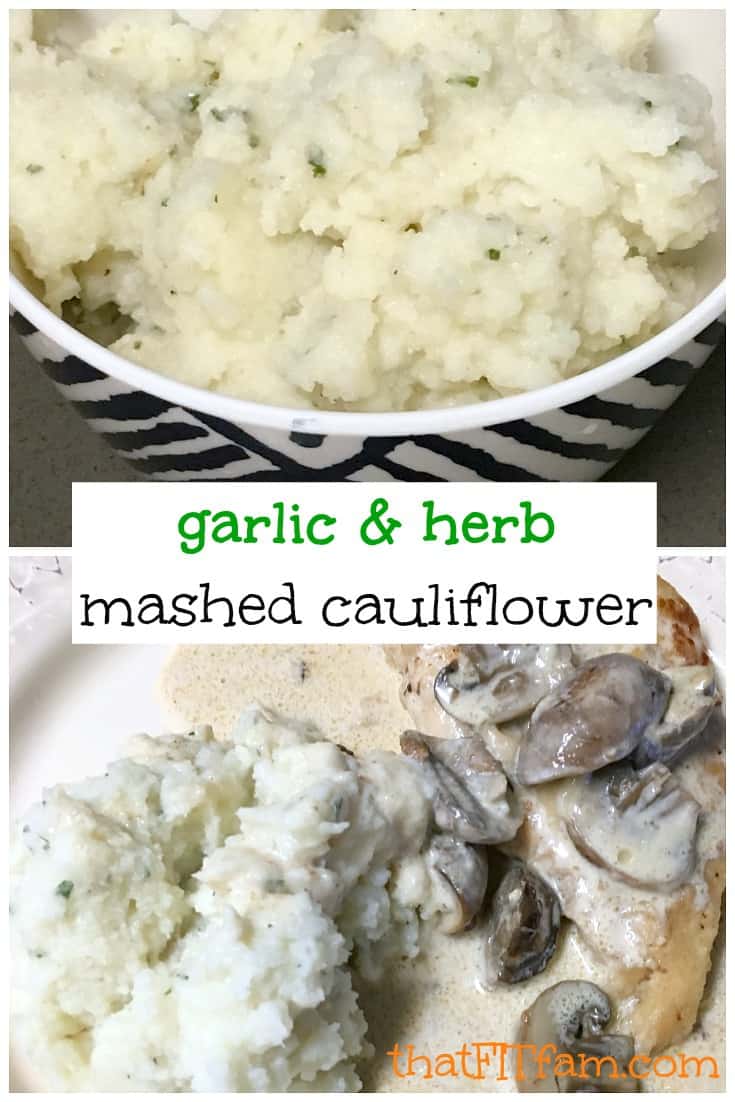 I will let you know a secret. Cauliflower isn't the perfect dupe. In fact, about a year ago I used Cauliflower rice instead of white rice in my stir fry recipe. Well. Much to my disappointment, it tasted like Cauliflower. That was fine I guess. I don't mind the taste of Cauliflower, but when you're expecting rice, it's kind of a bummer. Because of this let down, I excluded cauliflower from my diet until I realized the key to making it taste almost as good & sometimes even better than the real thing!
The trick is to season like crazy! Whether it be mashed cauliflower or cauli-rice, season that sucker!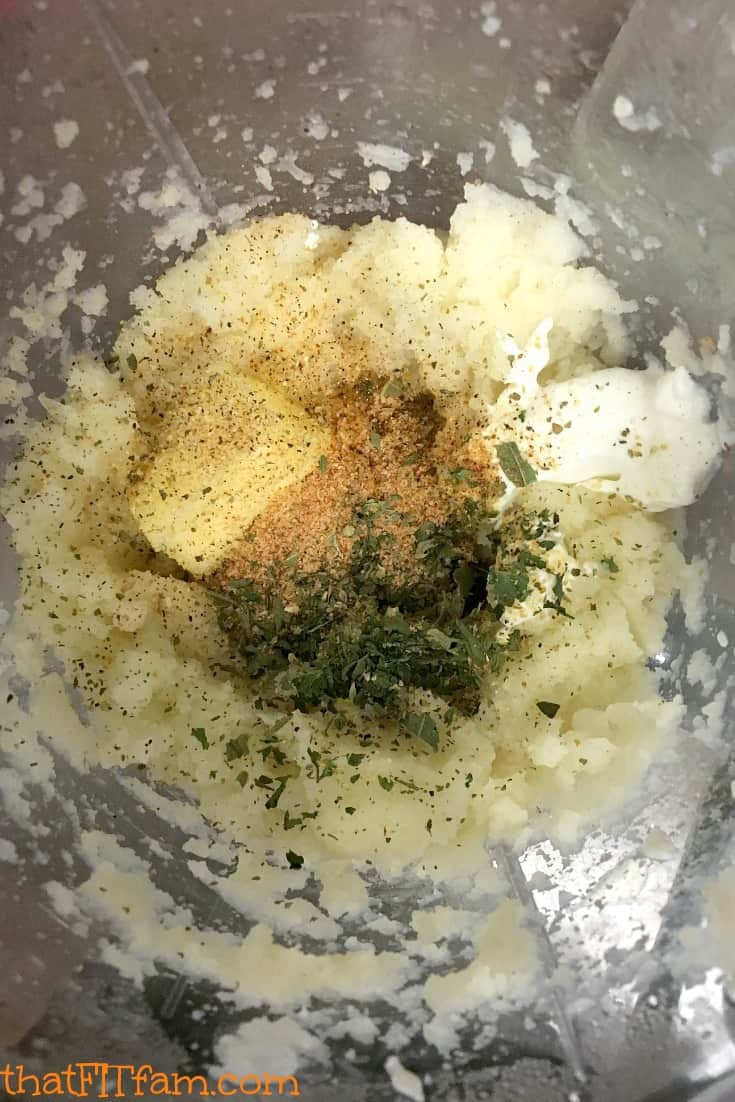 For mashed cauliflower you want to make it a little different than you would with mashed potatoes. Omit the milk you would normally add. Why? Because they are already pretty watery after you steam them so the extra liquid would really just dull down the flavor of the seasonings and it would be too runny of a consistency.
Mashed Cauliflower is always a hit in our house. Not only does my husband have seconds & thirds, but so does my toddler! Plus, they are actually EASIER & QUICKER than normal mashed potatoes! I don't have to peel or boil anything! I just steam, blend, and season!
You can definitely buy fresh cauliflower, but I definitely prefer buying it frozen in the steam-able microwave bags. It just makes my life easier when I don't have to wash or cut anything.
Honestly guys, try this recipe the next time you need mashed potatoes or even just a veggie side. My husband won't let me make normal potatoes anymore! He loves this too much!
Yield: 2.5 servings
Mashed Cauliflower "Potatoes"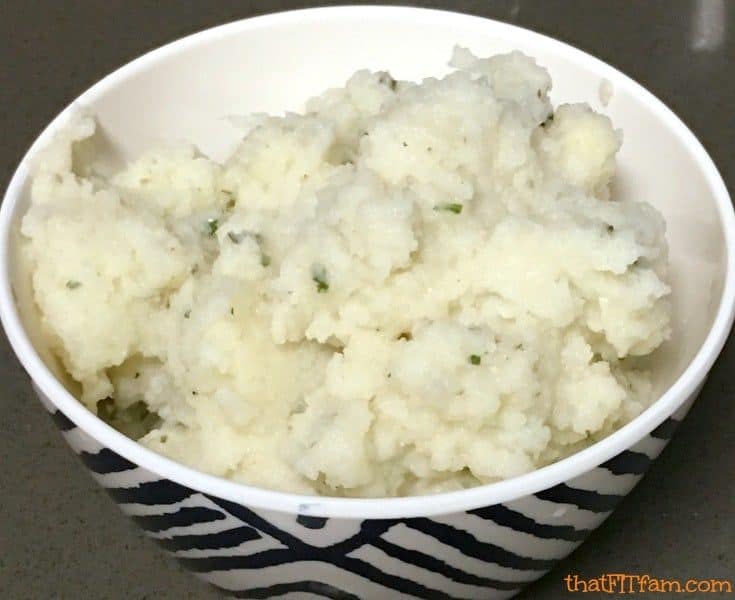 Ingredients
12 ounce bag frozen cauliflower florets
1 1/2 tbs sour cream
1/2 tbs butter
1/4 tsp garlic powder
1/4 tsp parsley (I used dried, not fresh)
1/4 tsp basil (I used dried, not fresh)
salt & pepper to taste
Instructions
Follow the steam-in-bag microwave directions (Typically 6 minutes in microwave).
Once steamed, add cauliflower to a Food Processor and blend until you see no more chunks of cauliflower. Must be completely "mashed."
Pour cauliflower into bowl & add seasonings.
Salt & Pepper to taste.
Notes
I add more salt than pepper, really helps bring out the flavor of the other seasonings.