I always forget how much I like corn, until I make something like this corn salsa recipe. It is so good, and balanced out the flavors of our steak tacos nicely!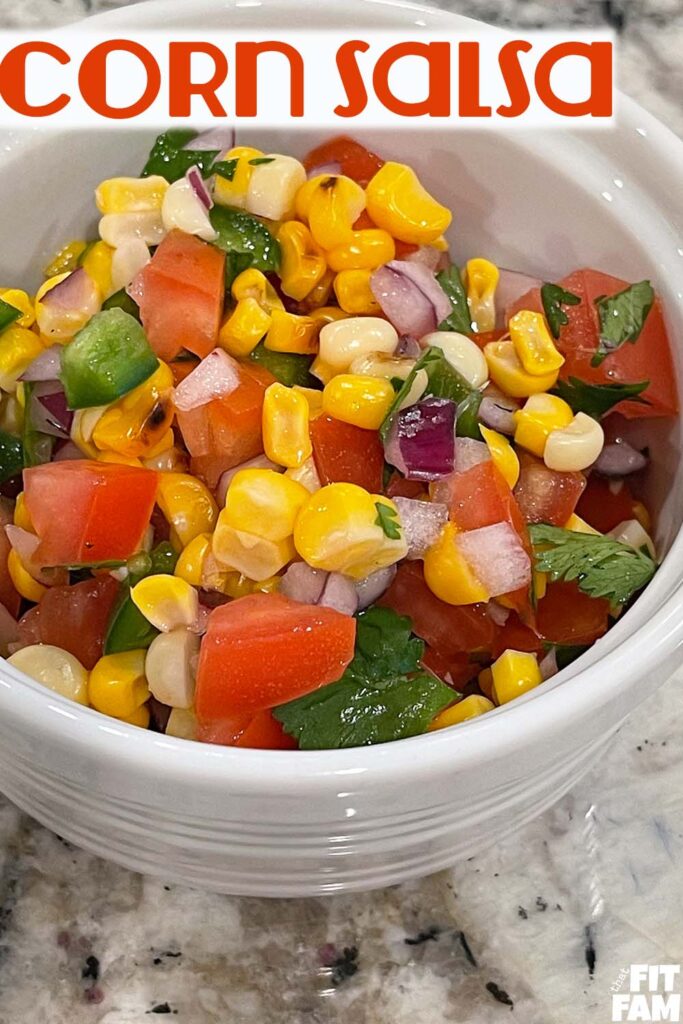 We like to cook our corn on the grill, but feel free to boil yours if you prefer.
I am including loose measurements for this recipe, but you can tweak the amounts of each ingredient to your personal preferences.
Corn Salsa
Ingredients
kernels from 2 ears of corn, roasted
2 roma tomatoes, diced
1/4 red onion, diced
1 jalapeño, diced & seeds removed
cilantro
lime juice from 1-2 limes
salt to taste
Instructions
Mix all in a bowl & serve with tacos.