I shared these cottage cheese pancakes in my recent tiktok. They are so easy to make and delicious!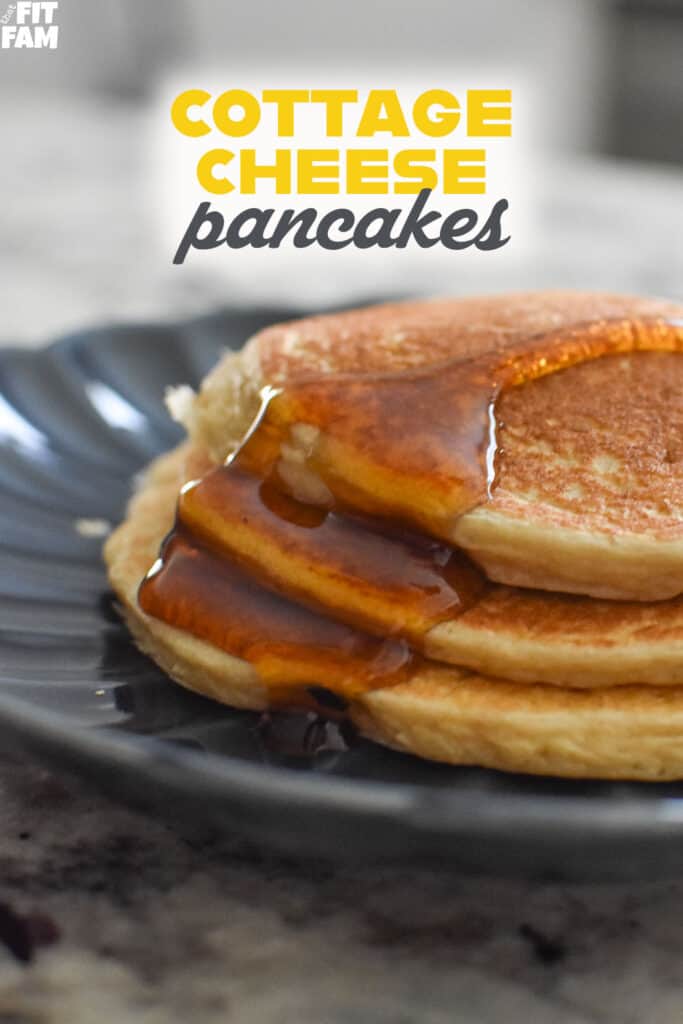 I have made cottage cheese pancakes in the past and while they were okay, the texture was a bit off. I think the key difference this time around was that I blended all the ingredients together to get a smooth batter.
Cottage Cheese Pancakes
These are naturally high in protein due to the cottage cheese making this a filling and healthier pancake option!
This recipe makes 3-4 pancakes (depending on how large you want them) and can easily be doubled.
Yield: 3-4 pancakes
Cottage Cheese Pancakes
Ingredients
1/2 cup low-fat cottage cheese
1/2 old fashioned oats
1 egg
1/2 tsp vanilla extract
1 tsp baking powder
Instructions
Blend all ingredients together until you get a smooth consistency
Pour on a hot, greased griddle, making 3-4 pancakes
Flip when golden brown on bottom (these don't bubble up like normal pancakes)
Serve & top with maple syrup