You guys should know by now that I LOVE chocolate. I love it. Last year I can't even remember how many See's Candies gift certificates I bought MYSELF from Costco! Luckily since then I've learned the best way to curb chocolate cravings.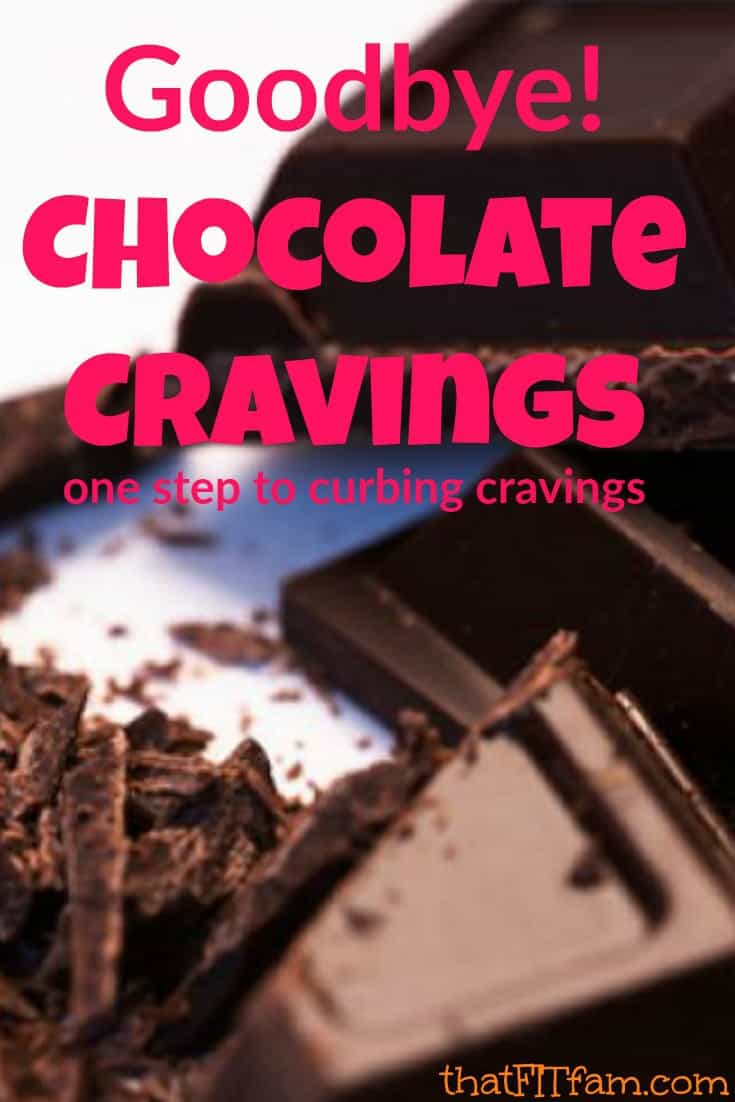 Honestly, since our house became sugar free, I've really stopped craving it as much. BUT every once in a while I still want it.
Recommended Read: Tips for Quitting Sugar!
First thing I do when I want some chocolate is I make sure I'm eating enough protein. I know it sounds weird, but most protein sources increase our production of dopamine which, if you've read our post on quitting sugar, you know a dopamine deficiency can cause us to crave sugar.
If I've re-evaluated my diet, eaten some protein and have a chocolate craving I just can't shake, I do this ONE simple thing:
I EAT CHOCOLATE.
Okay, we know what you're thinking: Duh! Eating chocolate obviously satisfies that itch! We haven't told you anything new yet.
But wait! There's more!
You can't just eat any chocolate and expect to curb chocolate cravings. It's not that simple.
Have you ever had a milk chocolate candy when you're really craving chocolate and it just doesn't quite do it? I could eat 3 REESE'S Peanut Butter Cups and still be left wanting more.
Moderation is definitely important when trying to avoid unnecessary weight gain. If you're lucky, you can be one of those people that stop after 2 squares of chocolate but, unfortunately, most of us aren't that way.
So what's the solution?
How do you eat chocolate without going overboard? Choose nutrient dense chocolate. It exists; I promise.
The key is to pick a chocolate that offers other nutrients as well not just fats and low quality carbs like most candies offer. So that could mean either dark chocolate or even this healthier brownie recipe I made last night. They're whole grain, half the sugar, and use Greek yogurt instead of oil.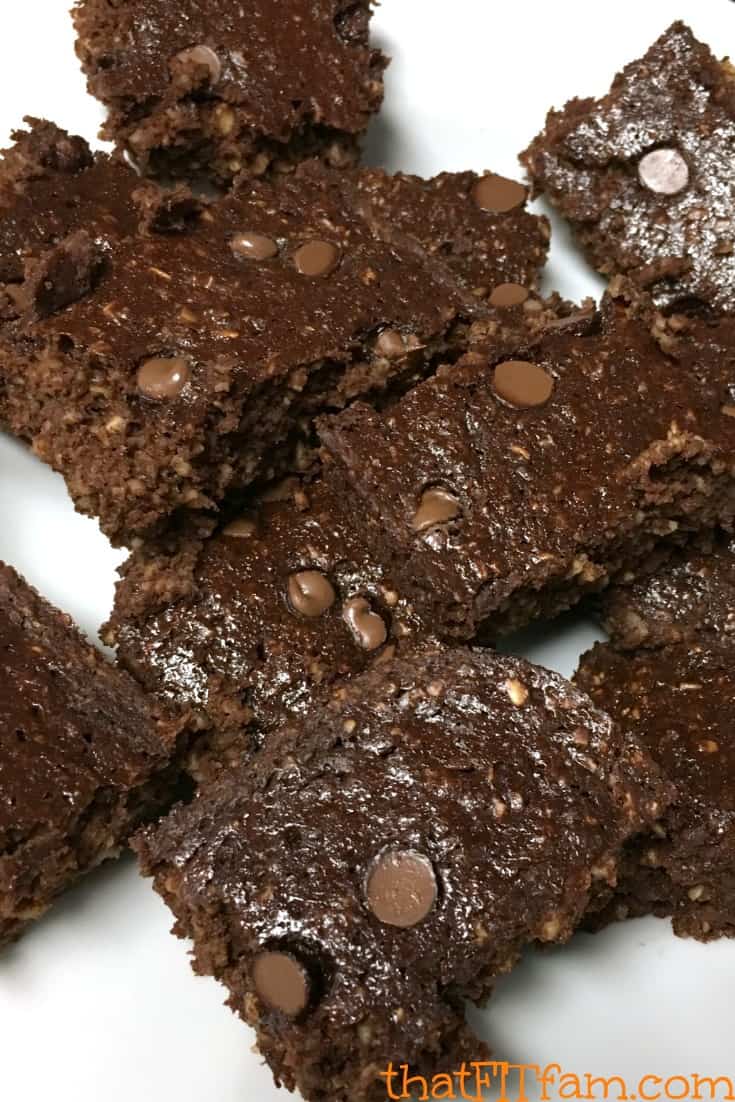 Why does this work?
Because a diet high in micronutrients can actually decrease food cravings and overeating behaviors (source). Plain and simple: nutrient dense foods keep you feeling fuller than foods with no nutritional value ("empty calories").
Also, there was a study at the University of Copenhagen that revealed that eating dark chocolate lessened cravings for sweet, salty, and fatty foods (source).
Dark chocolate with at least 70% cocoa helps to lower your cravings because the bitter taste signals the body to decrease your appetite (source ).
So there you have it! Curb chocolate cravings with chocolate! Just go for the bitter, dark chocolate that contains at least 70% cocoa.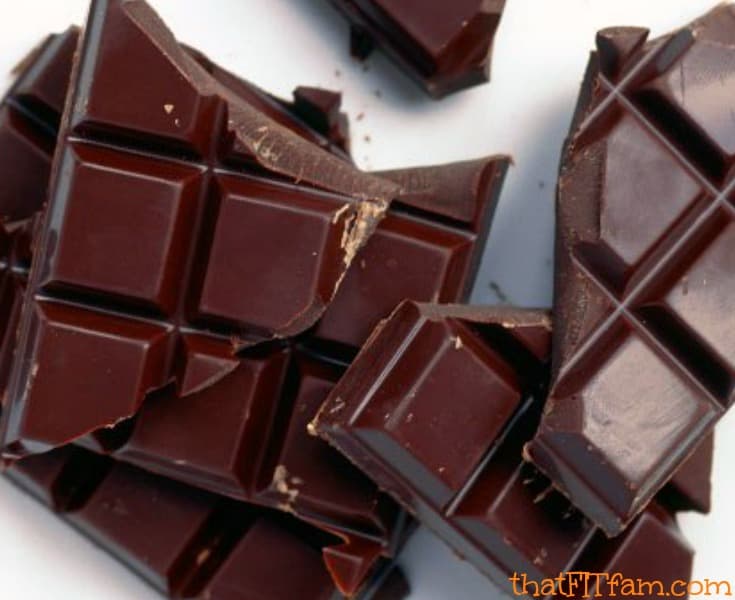 I personally love dark chocolate because it's good enough to take care of my craving, but not too good that I want to keep eating it.
Of course, my favorite is milk chocolate and I reserve that for special occasions, but dark chocolate does the trick! It's the only chocolate that I can genuinely show some restraint with every time, plus it's loaded with antioxidants so that's another win!
Feel free to use this trick during the holiday season and you'd be surprised at how much candy you don't eat 😉