I have 2 super simple energy bites recipes that are delish! Post pregnancy, I lived off of energy bites. Except I never rolled them into balls, I would just mix them in a bowl and eat it by the spoonful. I needed the extra calories for breastfeeding, plus the flax seed, brewer's yeast and oats were great for my milk supply.
While those energy bites are among my favorites, today's recipe is a little different. Today's recipe uses dates.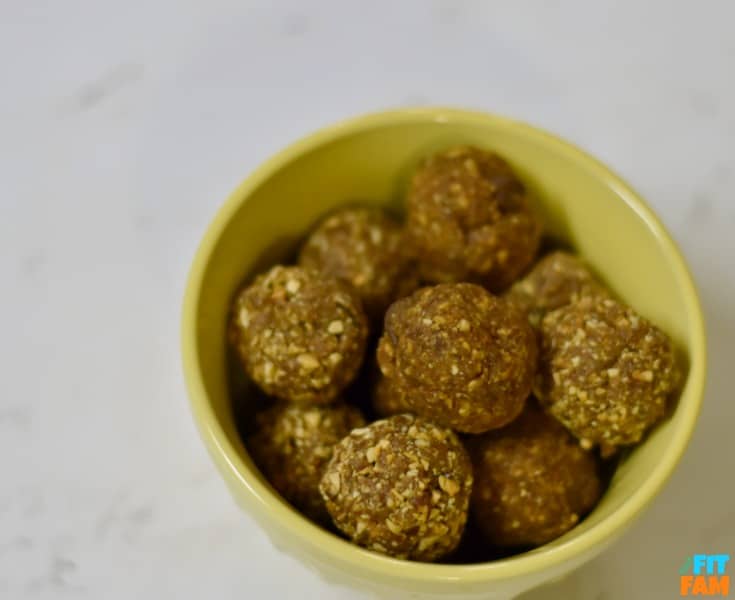 I love dates! Seriously. That natural sweet is just so good! Also, p.s. if you're looking for a fudgey chocolate sauce for anything, pureed dates mixed with cocoa powder is pretty good!
Anyway, now onto the energy bites!
So follow the recipe below and you will get some delish energy bites. BUT if you're up for trying a second, more simpler version try mixing 1/2 c almonds and 3-4 large dates in a food processor and then rolling into balls! I discovered this on accident one time when I was a little too impatient and taste tested the energy bites early. If you only do these two ingredients instead of following the recipe below, you actually get an energy bite that tastes a little like toffee. It is so good!
Energy Bites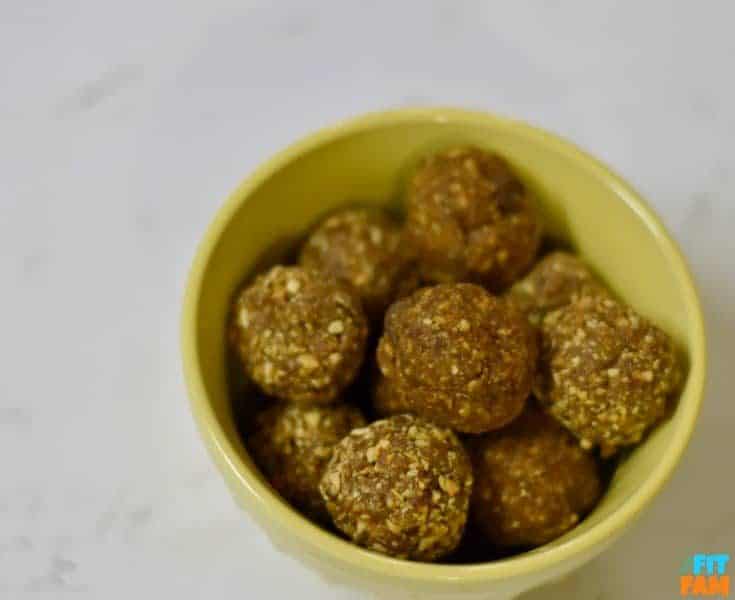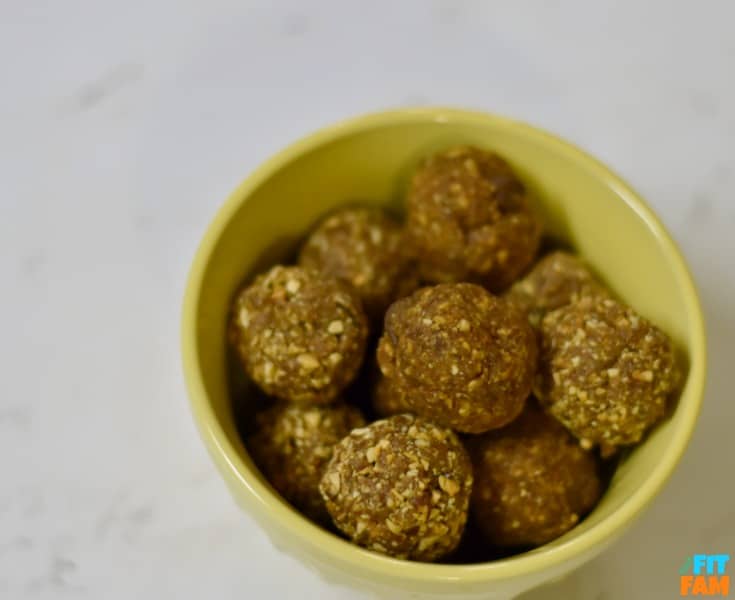 An easy no bake energy bites recipe packed with superfoods.
Ingredients
1/2 cup salted almonds
3-4 large dates
3 tbs peanut powder
1 tbs ground flax
2 tbs water
1 tbs chocolate chips
Instructions
Add almonds and dates to a food processor and pulse until well combined.
Empty mixture into a bowl, adding in remaining ingredients.
Mix well.
Roll into balls.