I am a huge Gymshark fan, but those prices just keep going up. Thankfully I was able to find some good Gymshark dupes on amazon!!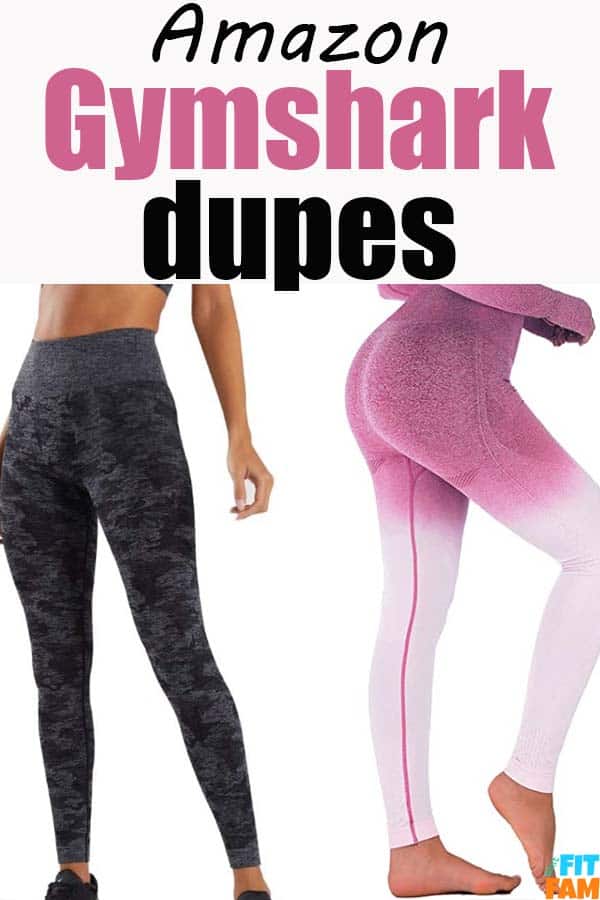 I have the camo, the energy seamless, the ombre, the fit, the flex, the dreamy. I have so many collections and have spent too much money. But, they keep releasing cute things.
It might sound obsessive, but I workout a lot and get more excited about wearing gym attire than real clothes. I hardly ever buy normal clothes lol
Recently I've been into wearing spandex style shorts to workout in. So, I wanted to expand my shorts collection.
Well guess what?! Their newest line is $40 per pair of shorts! I just can't justify that.
They always have a nice black Friday sale, but November is a ways away. Plus they sell out quickly.
Amazon Gymshark dupes
I decided to jump on the Amazon clothing bandwagon and search for some dupes and let me tell you, it is amazing. There are some pieces that look IDENTICAL (minus the logo) for a fraction of the price. They even have great reviews too.
The pieces I'm sharing look the most similar and have the best reviews. I only bought a few because of my budget, but I plan on purchasing more in the future. Especially if they come out with a dupe for the legacy shorts or sol lift ones.
Gymshark dupes on Amazon
So many great dupes to fill in your gym wardrobe at an affordable price. I love Gymshark, but I'm sold on these Amazon finds!
One of the fun things about the dupes is they have colors and style options that Gymshark doesn't have. Hello, camo shorts!
And sure, there isn't a replica of EVERY style, but most of the popular ones are there. I didn't find any good ones for the Flex though. There are similar styles just not similar enough matches.
Amazon is insane. I mean, I hear they have Lululemon copies and Balance Athetlica! I purchased a couple of the animal print Balance Athletica ones because, again, the originals are too out of budget right now. They weren't as spot on though because they had a front seam. But still super cute…
Let me know if you like these type of posts. Maybe I'll do an Amazon athetic wear try on haul on our youtube or instagram.