This homemade limeade recipe is a fun, simple recipe to make with your kids.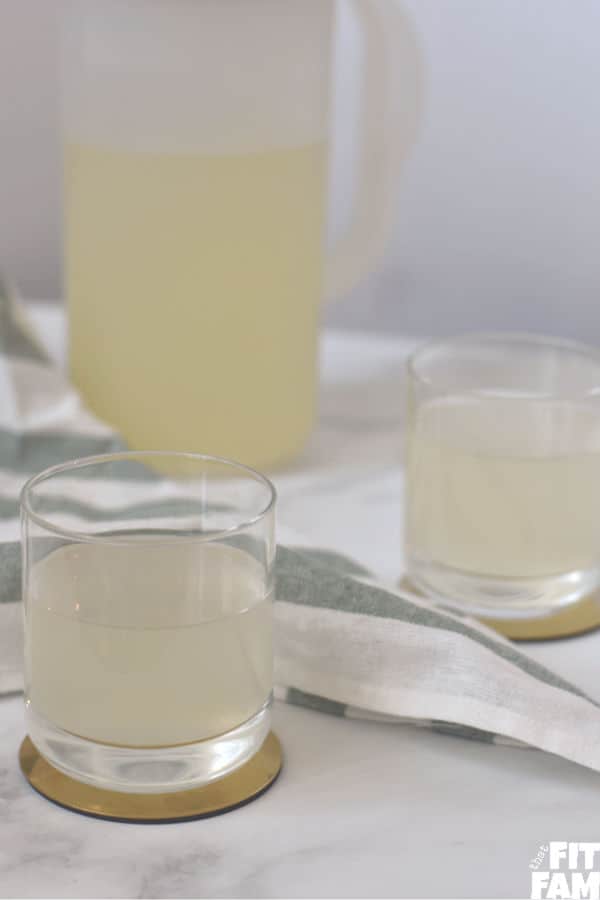 My kids LOVE to get in the kitchen and help me cook. I hope they always have this passion for cooking so I do whatever I can to encourage it.
Making homemade limeade is such a fun & easy way to get them involved. It definitely has a ton of sugar, so we don't make it often, but when we do the kids always have a blast.
Our favorite time to make it is when we're at grandma's house. My mom actually has a lime tree in her backyard & the kids love to pick off the fresh limes. It actually makes it a bit of a learning experience to see where limes actually come from.
By the way, the other day we made ribs for dinner and David asked where they came from. We told him pigs and then it got very graphic. He said "do people cut just the ribs out of pigs with a little bit of their tummy and then cook it & eat it?" Afraid he'd turn vegetarian on us, I reluctantly told him that is exactly what happens. He replied "oh" and continued to wolf down his rib dinner unphazed.
How to make homemade Limeade
The key to making this limeade is to actually measure out your lime juice and add an equal portion of white sugar. This almost entirely eliminates the taste test/guessing game of making sure it's sweet enough.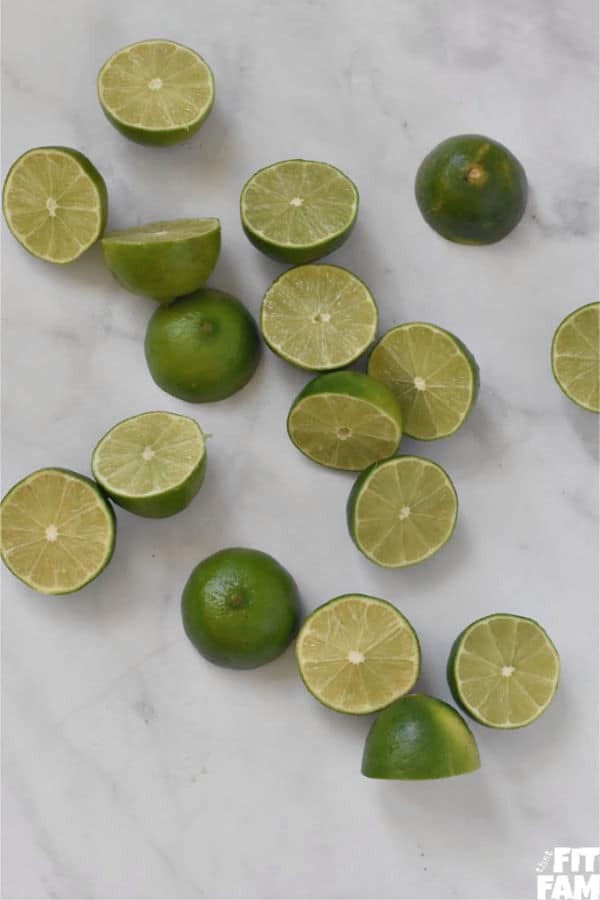 After we juice the limes, we add that plus water and sugar to a 2 quart jug. We also like to cut up fresh strawberries into small pieces and stir them directly into the jug as well if we have them.
Adding the fresh strawberries was Chef Davey's idea. Which I thought was adorable since he's only 4 and didn't even know strawberry limeade was actually a thing.
Sometimes his ideas are a little too unique for human taste buds, but it is fun to see his mind work to create new recipes.
Make sure to serve this drink cold and store extra in the fridge.
Yield: 2 quarts
Homemade Limemade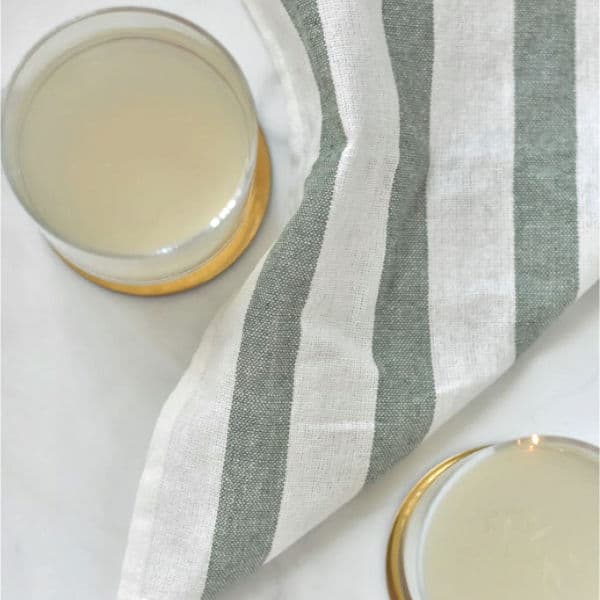 A quick and easy summer drink that pairs well with just about anything. This homemade limeade is an easy recipe to make with kids.
Ingredients
1 cup fresh squeezed lime juice
1 cup granulated sugar
nearly 2 quarts of water
1 cup diced strawberries (optional)
Instructions
Pour lime juice in a 2 quart pitcher with sugar.
Fill the pitcher half way.
Stir until sugar dissolves.
Finish filling up the pitcher with water.
Stir in strawberries if desired. Serve cold.
Recommended Products
As an Amazon Associate and member of other affiliate programs, I earn from qualifying purchases.