I'm not sure what to call this healthier dessert. So I named this post with a short description instead: low calorie jello & yogurt dessert.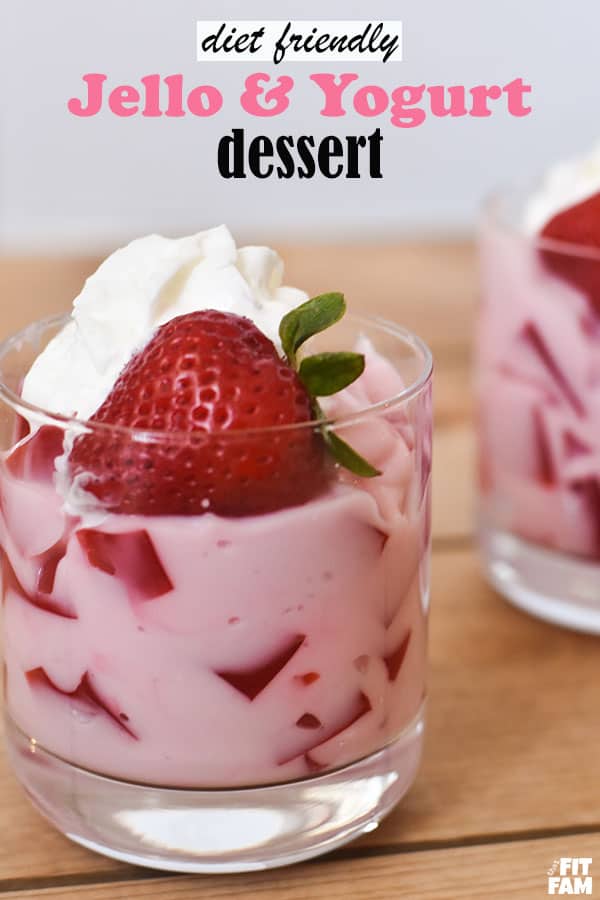 This dish is not an uncommon sight in Mexican cuisine. There are so many Mexican desserts that use cubes of jello and mix them with some sort of creamy ingredient, like whipping cream.
To be a little more health conscious and macro friendly, I'm using strawberry yogurt.
Even with the health twist, this dessert is very satisfying. It is also a great dessert to bring to a holiday party for four reasons: (1) It looks great (2) It's easy (3) It's delicious (4) It won't ruin your diet.
How to make this dessert:
The key to making this dessert work is the amount of water you use. Just completely ignore the directions on the back of the jello box. You want to use less water than it says.
The reason you use less water is so that the jello turns out more firm and less watery. This will make it easier when you cut the jello into cubes and attempt to mix it with the yogurt.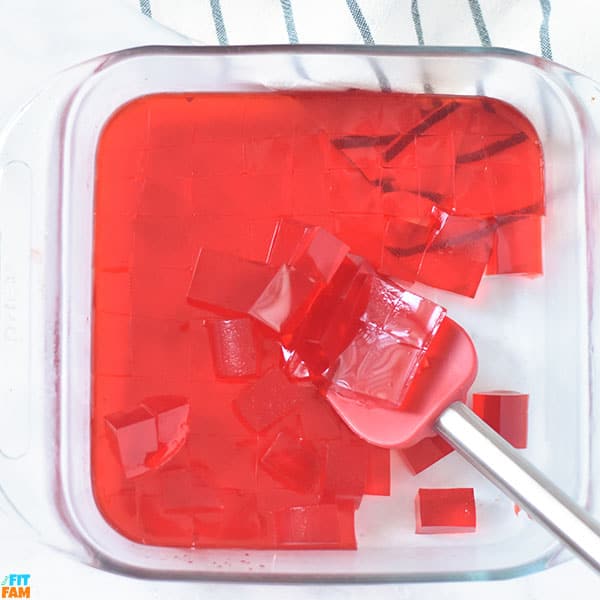 You definitely don't want your jello cubes falling apart. While it will probably still taste similar, the presentation won't be nearly as good.
So, for this recipe you will only use 1 cup of hot/boiling water and 1 1/2 cups of cold water per jello packet.
After the jello firms up in the fridge, all you do is cut it in squares and mix it with the yogurt.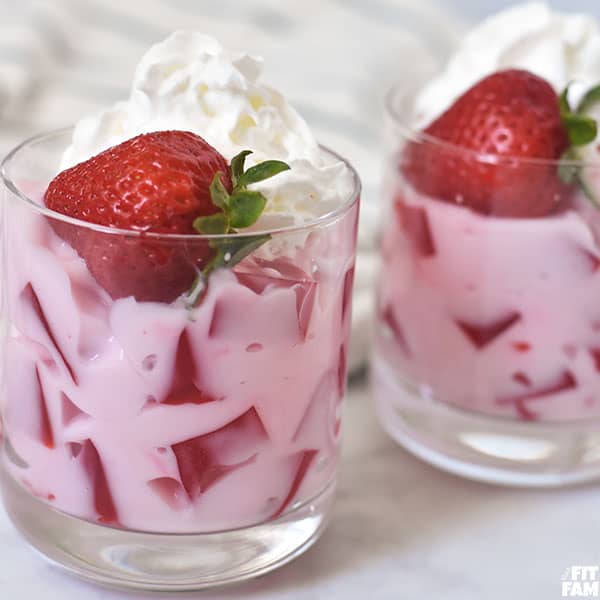 How to serve:
To serve this dish you can keep it in a large clear bowl or serve them in individual containers.
I personally prefer to make individual servings. If I'm making these for a party I will buy those disposable clear cups. I like these ones because they have a dessert cup look vs just a drink cup.
After serving into the cups, I like to top with a little whipped cream and half a strawberry for presentation. This is optional, but it looks and tastes good!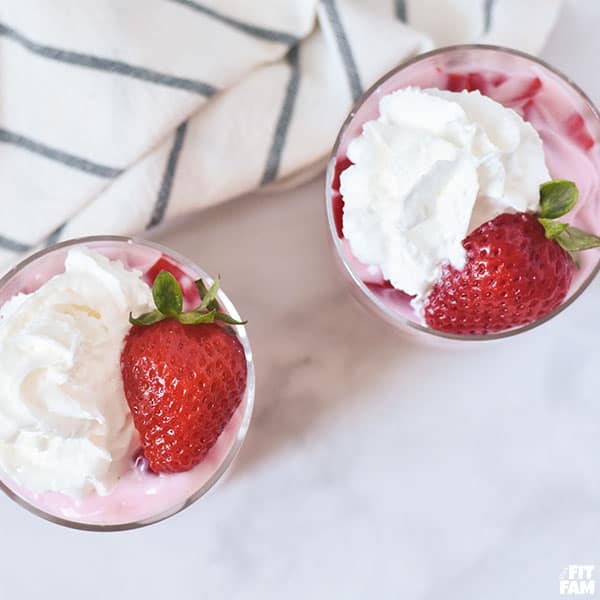 If making this for a party…
Aside for serving in individual cups, I will also triple the recipe.
When you triple the recipe it makes about 18 servings. That is usually plenty, especially if other desserts are being served as well.
If you need to make more than that, you can quadruple the recipe or you could just serve it in smaller dishes.
I hope you enjoy this low calorie jello & yogurt dessert and that it helps to satisfy your sweet tooth cravings! If not, also try our popular mini cheesecakes!
Yield: 6
Jello & Yogurt dessert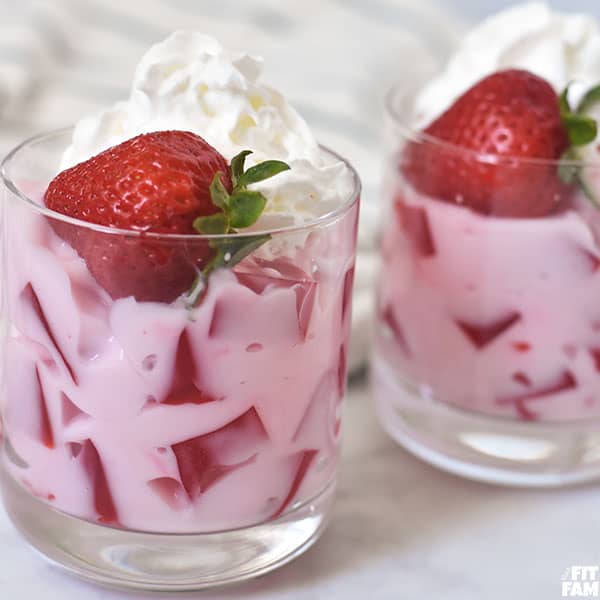 This jello & yogurt dessert is satisfying yet low calorie at the same time. It is made using very few ingredients.
Ingredients
Sugar Free Strawberry Jello
1 cup low fat strawberry yogurt
2 1/2 cups water
Instructions
Ignore the directions on the Jello box. Instead Mix gelatin with 1 cup hot water until dissolved.
Stir in 1 1/2 cups cold water and add to a greased dish.
Store in fridge for 4 hours, until firm.
Cut in cubes and gently scoop into bowl.
Gently stir in yogurt.
Serve in small cups.
Optional, top with whipped cream & sliced strawberries.
Recommended Products
As an Amazon Associate and member of other affiliate programs, I earn from qualifying purchases.
Nutrition Information:
Yield:
6
Serving Size:
1
Amount Per Serving:
Calories:

54
Total Fat:

0g
Saturated Fat:

0g
Trans Fat:

0g
Unsaturated Fat:

0g
Cholesterol:

2mg
Sodium:

41mg
Carbohydrates:

11g
Fiber:

0g
Sugar:

11g
Protein:

2g