Our family prides itself in being pretty healthy and eating pretty clean, but I'm not anti-fast food by any means. In fact, up until recently, we would frequent McDonald's 2-3 times per week!! Why? David & I LOVE the yogurt parfait!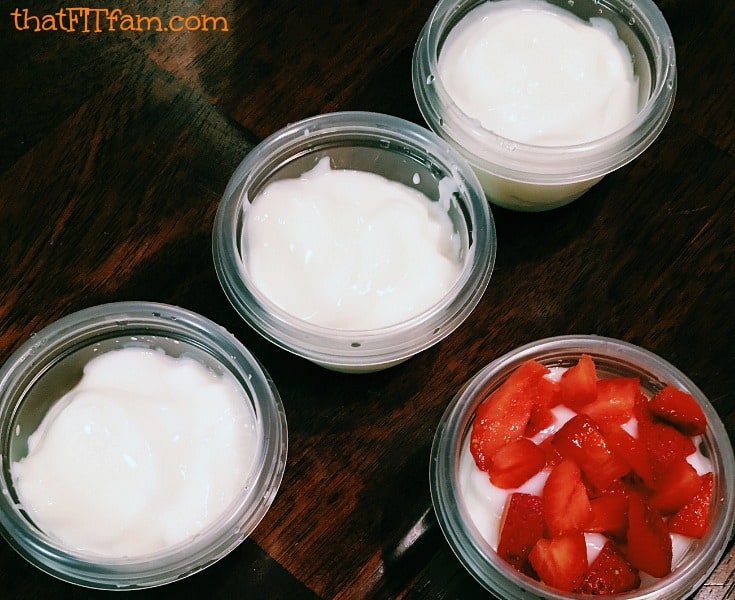 It actually started to become a little bit of a tradition for us. Every morning after a trip to the park we would run through the McDonald's drive thru and pick up 2 yogurt parfaits. I actually would use the yogurt as a bribe to get him to walk up the three flights of stairs to our apartment so that I wouldn't have to carry both him and his little sister at the same time.
Now like I mentioned, we would do this a couple times a week until recently. Even though a yogurt parfait from McDonald's is only $1, there's definitely a more cost effective alternative: making them!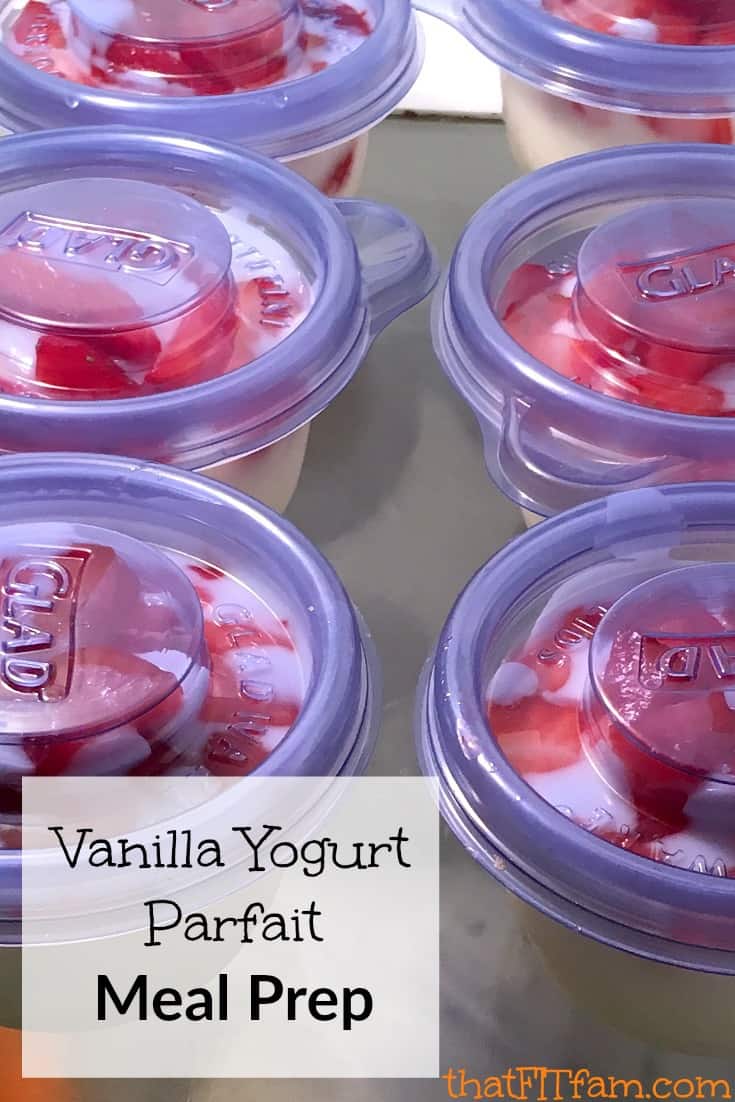 It's only a couple of ingredients, and if I meal prep these babies it becomes just as convenient, maybe even more convenient because I don't have to make the extra step on the way home.
Another great benefit to making them yourself is that you can customize them. I'm not a huge blueberry fan, so I can omit those, whereas David LOVES blueberries so I can give him extra or I can even mix up the fruit depending on what's in season/on sale. I can use fresh fruit or I can use frozen. Really, the possibilities are endless.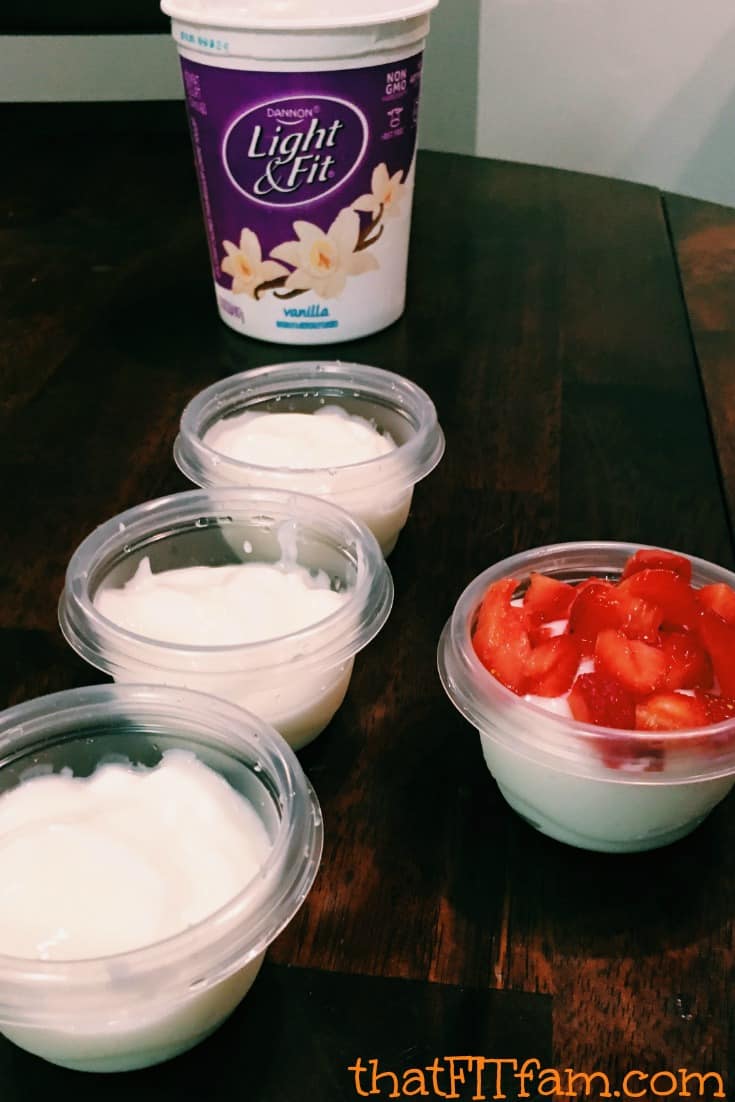 The best part about the McDonald's yogurt parfait is the yogurt. It is a creamy, low-fat vanilla yogurt. After a quick google search the overall consensus was that they use Dannon brand vanilla yogurt. In my recipe I choose to use the Dannon Light and Fit, but I think you'd get a better dupe if you used the non light & fit version from that first link one sentence back.
So how do you make this yogurt parfait?
Super simple, grab some yogurt, granola, fruit (fresh or frozen) and your favorite tupperware containers. I'm typically a Rubbermaid fan, but I did stumble upon some inexpensive, half cup Glad containers at Walmart and those are my go to for this recipe now. I love the size. According to the package, one serving of yogurt is about 1 cup, but 1/2 cup is the perfect size for my toddler and, really, for me too.
I reserve the granola until we are eating the parfaits. You can add it in ahead of time, but be aware, it will probably get soggy. I usually just pick up our granola from Costco, definitely more cost effective that way.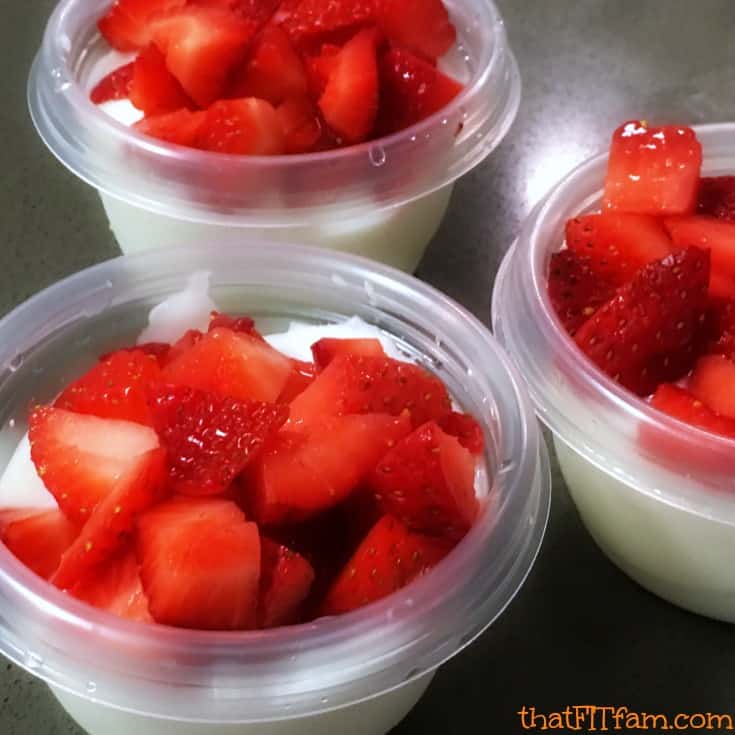 Don't forget!
Meal prep is the way to go! It doesn't add too much time to your normal meal prep routine, but it saves you time & money during the week & probably a few calories.
You can definitely make these with Greek yogurt too if that's your thing! Enjoy!
Yield: 1
Vanilla Yogurt Parfait Meal Prep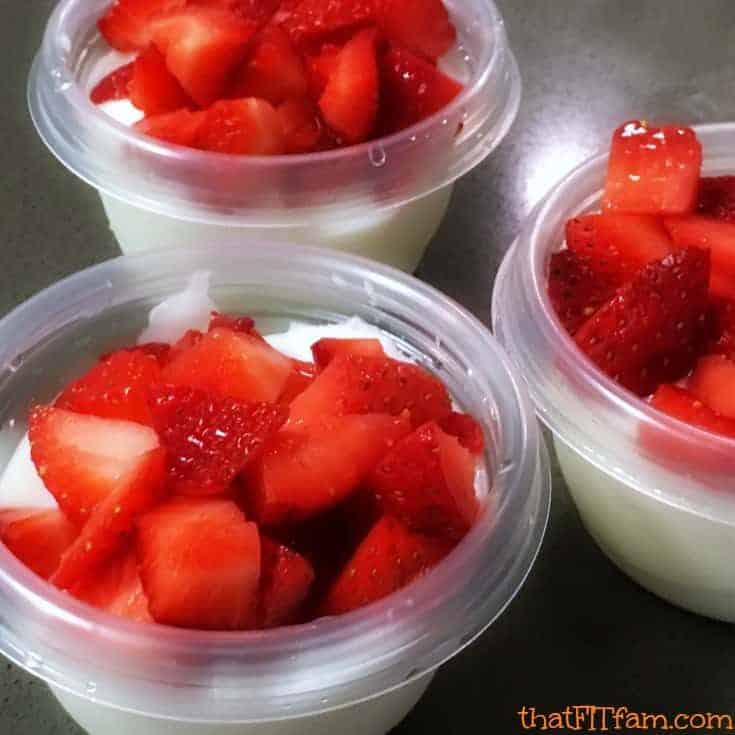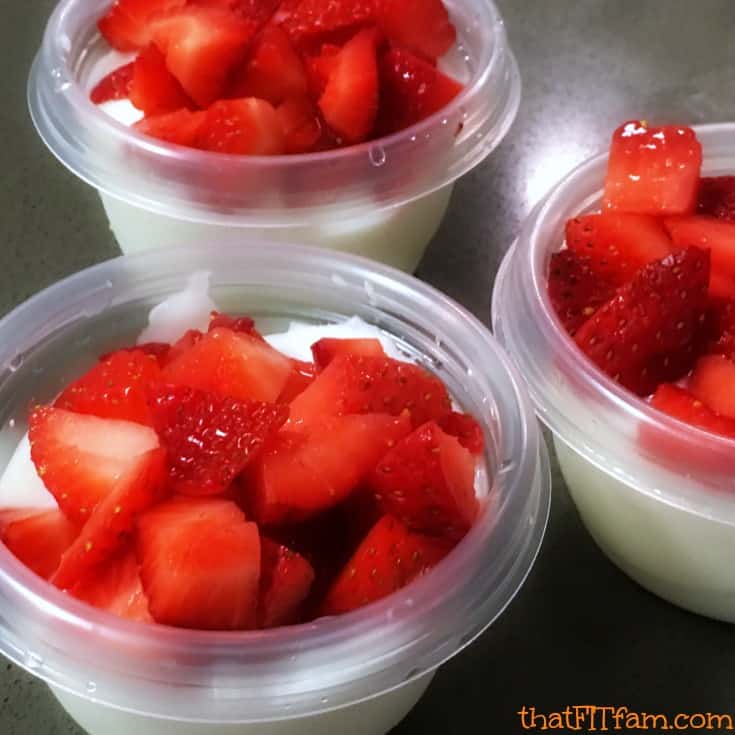 Ingredients
8 ounces vanilla yogurt, per serving
2 strawberries
3 tbs granola
Instructions
Fill half cup tupperware with yogurt.
Add two strawberries, or fruit of choice.
Store in fridge.
Top with granola when eating
Notes
Recipe is per serving. I like to prep 6-7 at a time. If using frozen fruit, it is not necessary to thaw, as it will thaw while stored in fridge.