I am always experimenting with new "healthy" recipes to feed my fam. Sometimes they're hits and other times, not so much. I was soo happy last week when I came up with these kodiak cakes banana muffins.
Not only did I get this recipe PERFECT on the first try, but my family literally devoured all 21 mini muffins within a half hour of me making them. These were a major winner!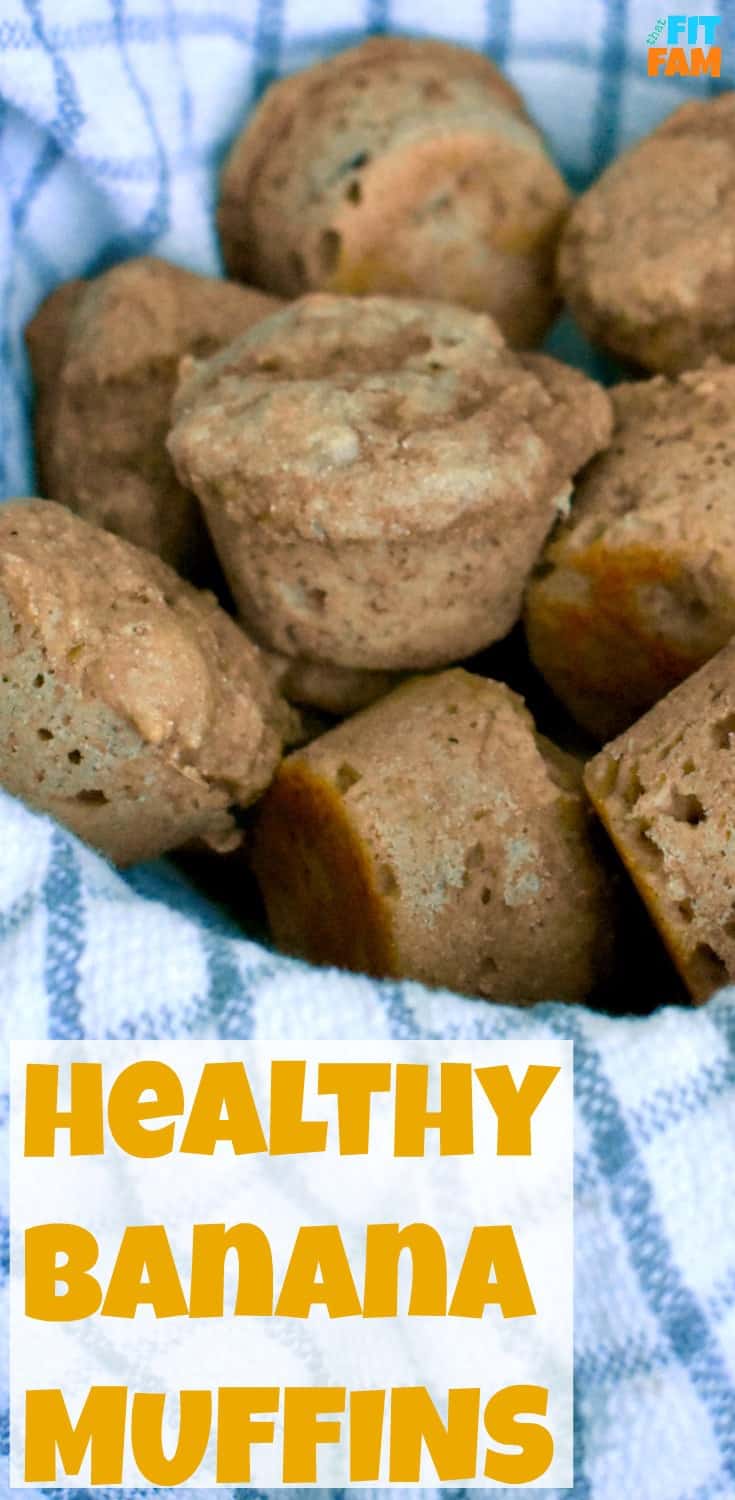 I made another batch today so that I could get some pictures taken, but unfortunately half were eaten before I could take pics. The other half I reserved and then sent my kids to bed and snapped a few shots for the blog 😉
Kodiak Cakes Banana Muffins
The best part is that they use Kodiak Cakes pancake mix, which means they are whole grain and protein packed. I love using Kodiak Cakes mix in place of flour for those very reasons.
On the back of the box it actually tells you that you can sub it for normal flour. It also says that when using the mix, you don't need to add any additional baking soda or baking powder since it is already in there. This eliminates a few ingredients in the recipe, so that's nice too.
There is a muffin recipe on the back of the box, but it includes more ingredients and way more fat. The recipe I created below has no oil or butter added.
Pair them with…
The kids love these muffins by themselves and will devour them all if we're not watching them closely. But us adults, love to pair them with something a little more savory like these breakfast burritos, another on-the-go breakfast idea.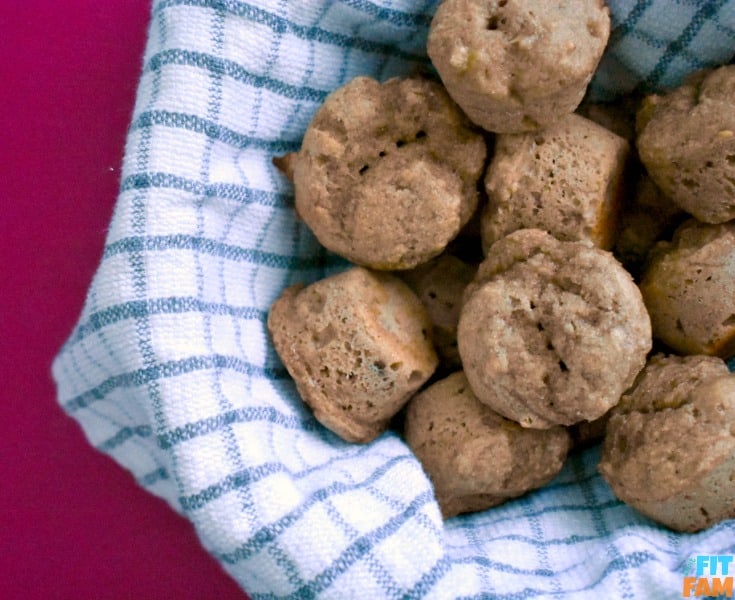 This is great to make ahead and grab if you're trying to rush out the door and can't make breakfast.
I'm so excited for you all to try out these muffins! They are unbelievably easy to make and sooo moist and delicious!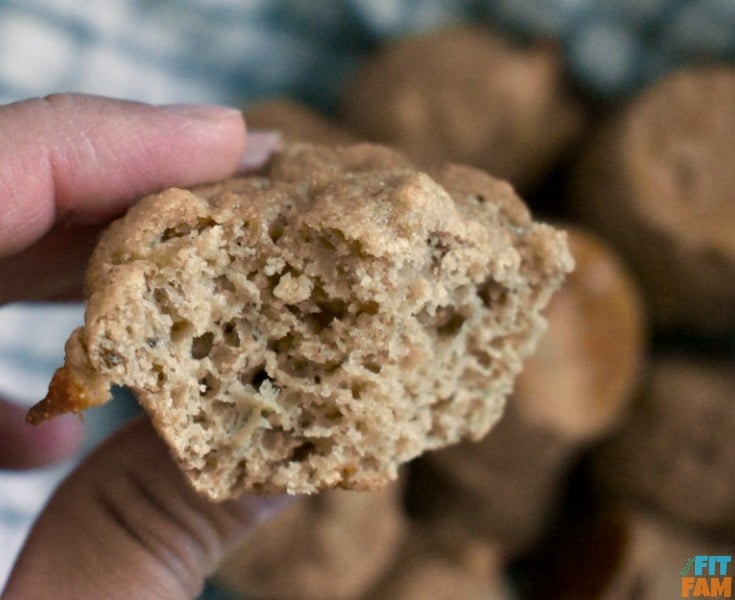 Kodiak Cakes Banana Muffins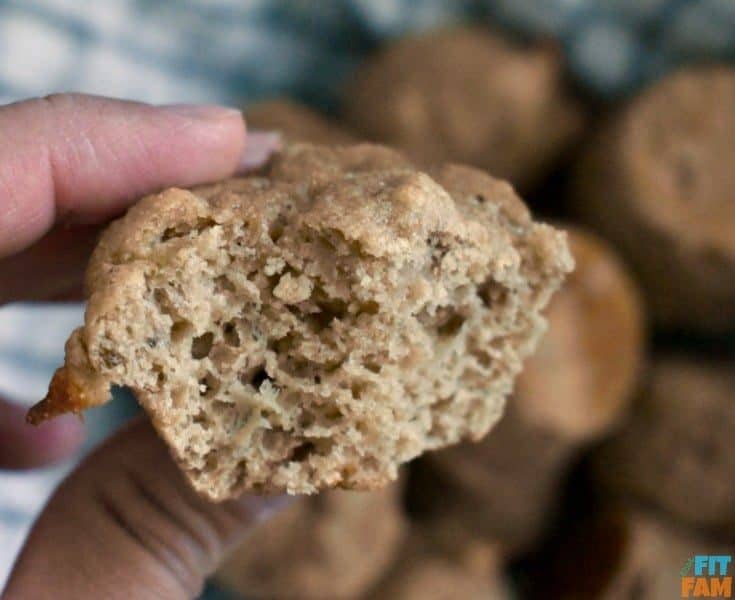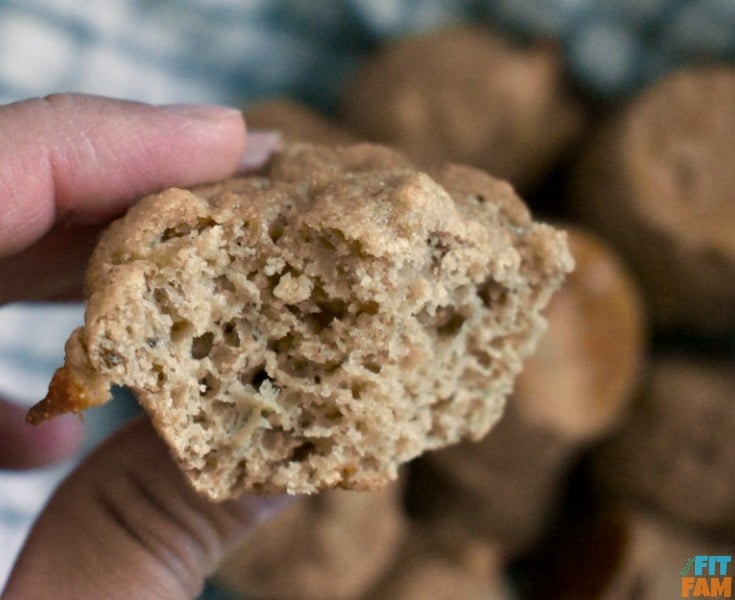 These healthy banana muffins are so moist and yummy! This is the perfect on the go breakfast.
Ingredients
1 1/2 cups Kodiak Cake buttermilk pancake mix
3 large, overripe bananas
1/2 tsp vanilla
1/4 cup Truvia brown sugar blend
1 whole egg
1/2 tsp cinnamon
Instructions
Mash bananas in a bowl.
Add vanilla, Truvia, and egg. Mix well.
Slowly stir in kodiak mix and cinnamon until well incorporated.
Spray silicone mini muffin pan with nonstick cooking spray and fill with mixture.
Bake for 15 minutes at 350 or until done.
Recommended Products
As an Amazon Associate and member of other affiliate programs, I earn from qualifying purchases.