Last night I was able to prep a big batch of breakfast burritos for Scott to take to work with him. Even though these are made with "healthy" ingredients, my husband thought they were insanely delicious and kept him full for hours. They also freeze & reheat really well which is especially nice when you make a ton =)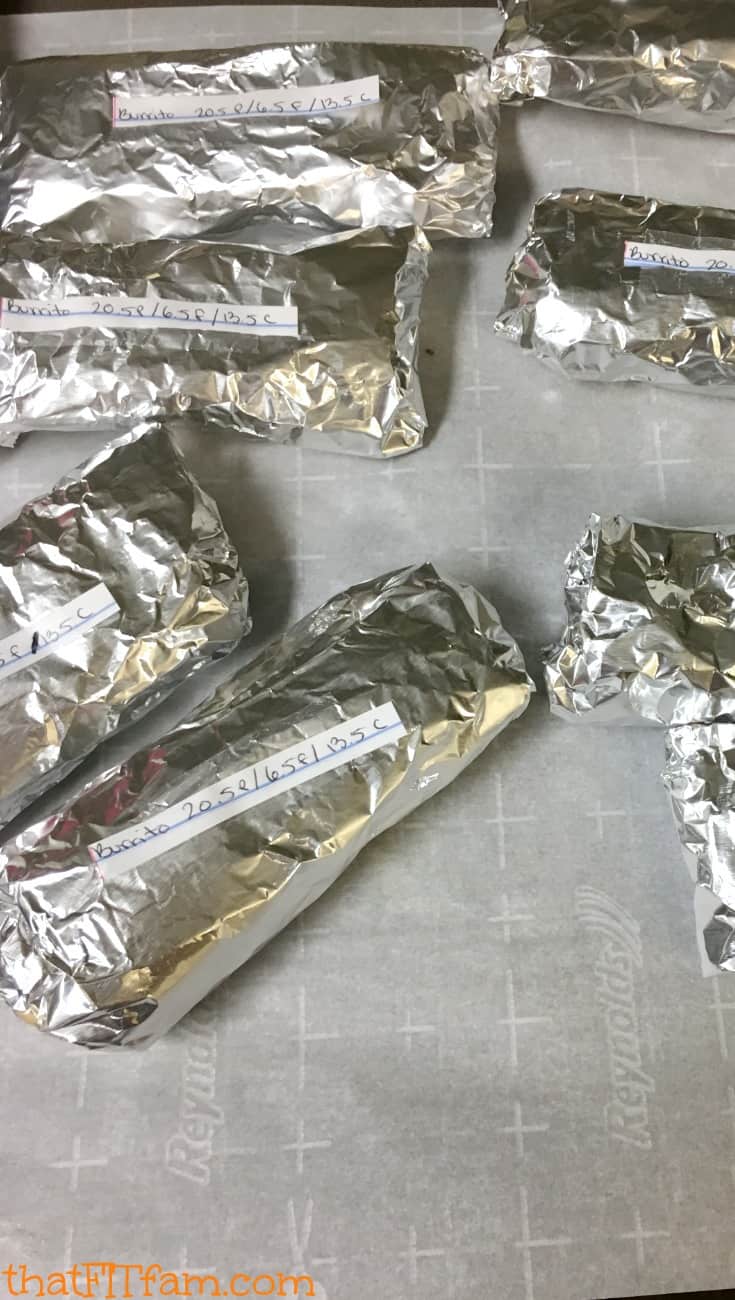 Pack one of these breakfast burritos in your lunch box, maybe bring a little hot sauce with you & you have the perfect, healthy on-the-go breakfast your co-workers will be jealous of!
We have been meal prep machines lately! Having as many of our meals/snacks prepped in advance as possible is our favorite way to ensure success. If we ever forget/don't have time to meal prep there's always our healthy fast food menu options we can eat as a back up, but it's definitely cheaper & better to have prepped ahead of time.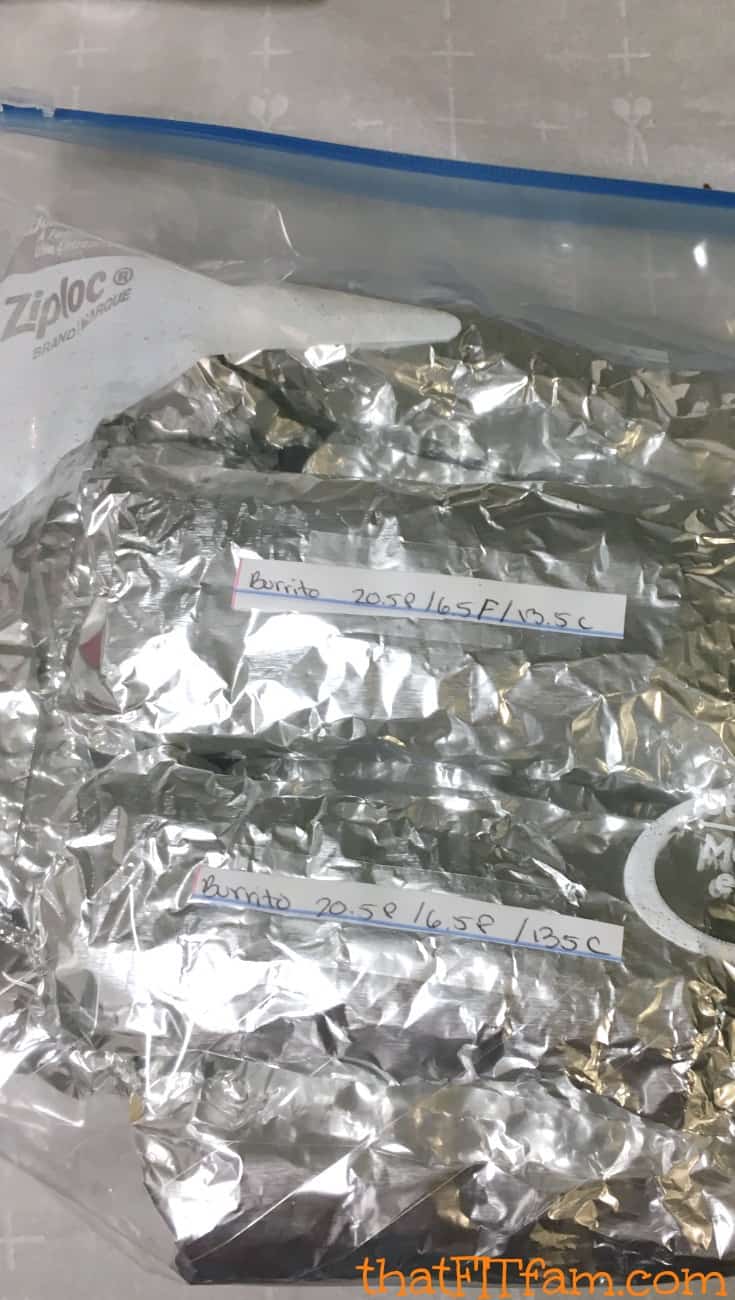 One thing you may notice about these burritos is they are labeled with macros. I actually weigh everything out and keep each breakfast burrito as exact as possible.
Why? I don't know. I just like consistency. I don't want one to have more eggs or sausage than another. Your nutrition facts may not be the same if you make your burritos smaller or larger or use different brands than I do.
Tip for freezing:
Individually wrap each burrito in foil and then place in a ziplock FREEZER bag. This is the best way to prevent freezer burn. If you reheat in the microwave, be sure to remove the aluminum foil before reheating.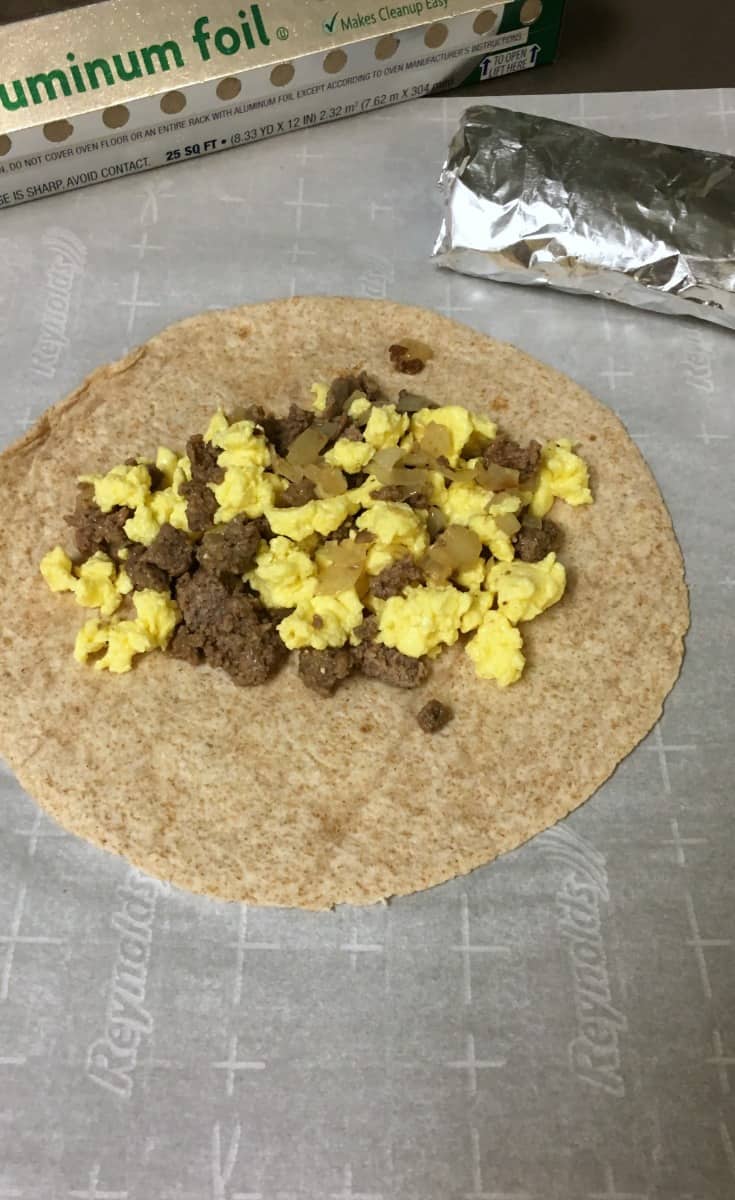 ** I used the Kroger brand, break-free real eggs for this. They are egg whites with color added to them. They are not my favorite egg whites (I prefer buying in bulk from Costco) because they are a little more expensive and they add seasonings to it. But, it's what I had access to at the time.**
Breakfast Burritos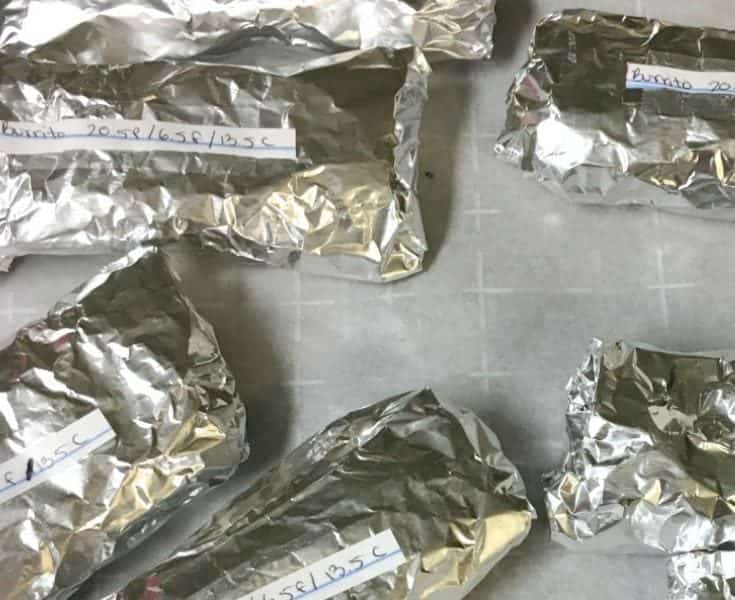 Easy low carb breakfast burritos filled with turkey sausage, eggs, and cheese. These are perfect for meal prep!
Ingredients
10 flour tortillas [I used La Banderita low carb]
15 egg whites [about 2 3/4 cup + 1 tbs whites)
1 pound ground turkey sausage
1/2 cup reduced fat Mexican blend cheese
1 small onion, diced
salt, pepper to taste
Instructions
Spray pan with cooking spray and add diced onions, cook until translucent over medium heat.
Add turkey sausage, salt & pepper and cook until done then remove from heat.
Cook egg whites, adding salt pepper, and cheese. Once done, remove from heat.
Assemble burritos. Serve with hot sauce if desired.
Makes 10.
Notes
Split filling between 10 tortillas to make 10 burritos.
Nutrition Information:
Yield:
10
Serving Size:
1 burrito
Amount Per Serving:
Calories:

196.5
Total Fat:

6.5g
Carbohydrates:

14g
Protein:

20.5g