Have you ever had poached pears? Soo good! And if you add no sugar, it's actually not unhealthy at all. This is a recipe my kids love and depending on the presentation, it could even be used for special occasions or when you're craving a dessert but aren't really wanting to break your diet.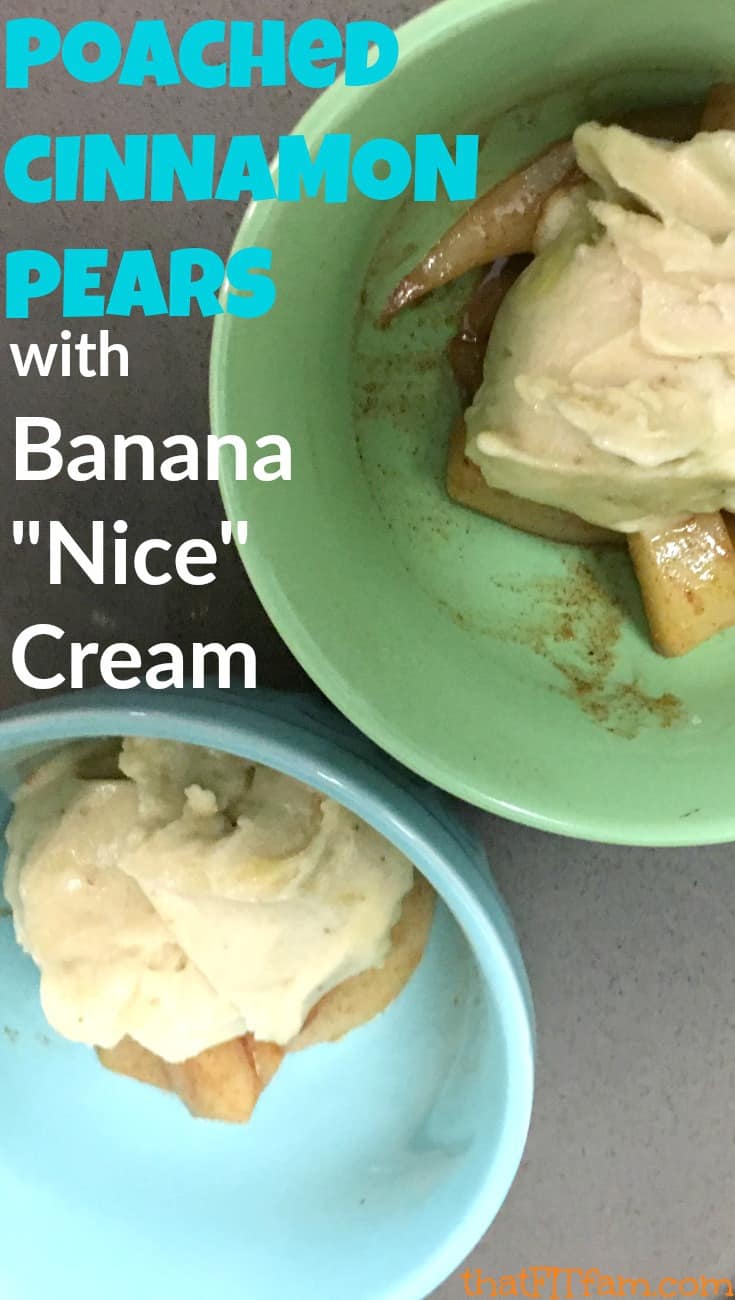 Growing up, my family was always a huge "fruit as dessert" kind of family. My dad's teeth were cavity prone so he never wanted sweets in the house. My mom always jokes that we thought candy was sugary cereals for the longest time. In fact, other than Halloween, my mom never even bought me an actual candy bar until I was in high school! This was shortly after my parents' divorce, so candy was no longer "off limits." I think I had a Hershey's bar every day for at least a month!
Even though, I do still love the occasional candy bar, I don't love toddlers hyped up on sugar! lol So we are always looking for other alternatives and these poached pears with banana ice cream take the cake!
You have a couple options here: you can peel the pears and slice them in half lengthwise for a more elegant looking dessert, orrr you can just peel & slice in small pieces (which is the way I tend to prefer because it just cooks soo much faster).
When I cut the pears into small pieces, I cook them over the stove in a similar way to cinnamon apples. I add no sugar though. Fruit is sweet enough on it's own. Plus, I top it with a banana ice cream made from frozen, extremely ripe bananas which add plenty of sweetness.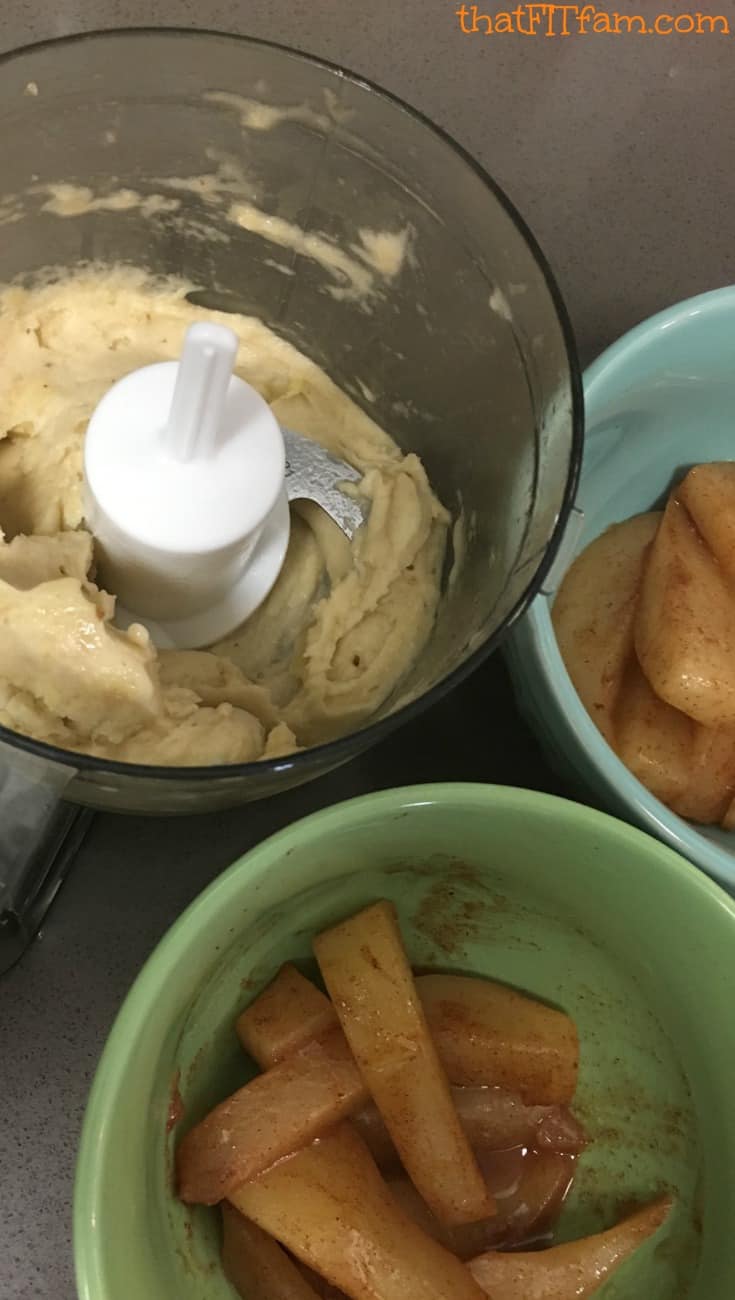 If I decide to keep things a little fancier, like for say a Thanksgiving dessert, I cut the pears in half & bake them until tender, still adding no sugar, but then I top them with a drizzle of honey & cream. Soo good and guilt-free!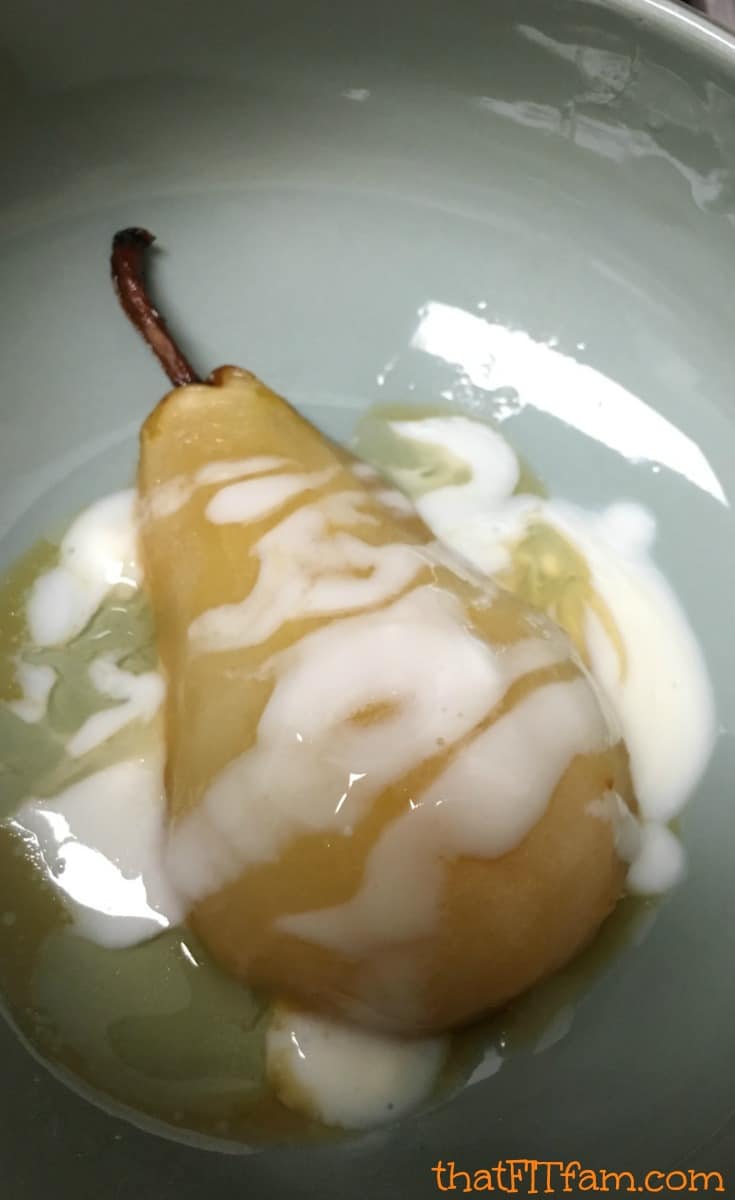 You could easily sub out the pears for some apples (another family favorite) or even peaches or bananas. The possibilities are endless!
The ice cream isn't anything difficult either. I always have frozen bananas on hand, so I just throw them in the food processor & about a minute later we have a great soft-serve consistency "ice cream." I add nothing to this. Bananas are the only ingredient. Sometimes, I will add cocoa powder & peanut butter if that's what we're craving, but it doesn't really go well with the fruit so it's more of a separate dish.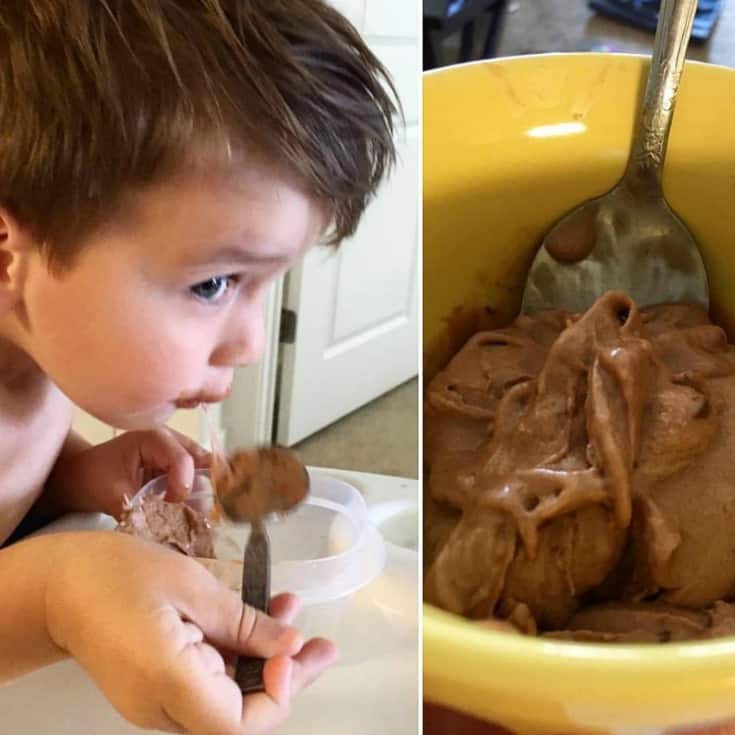 My 2 year old is obsessed with banana ice cream! He notices no difference from the real stuff, so that's a huge mom win!
Healthy Poached Pears with Banana Ice Cream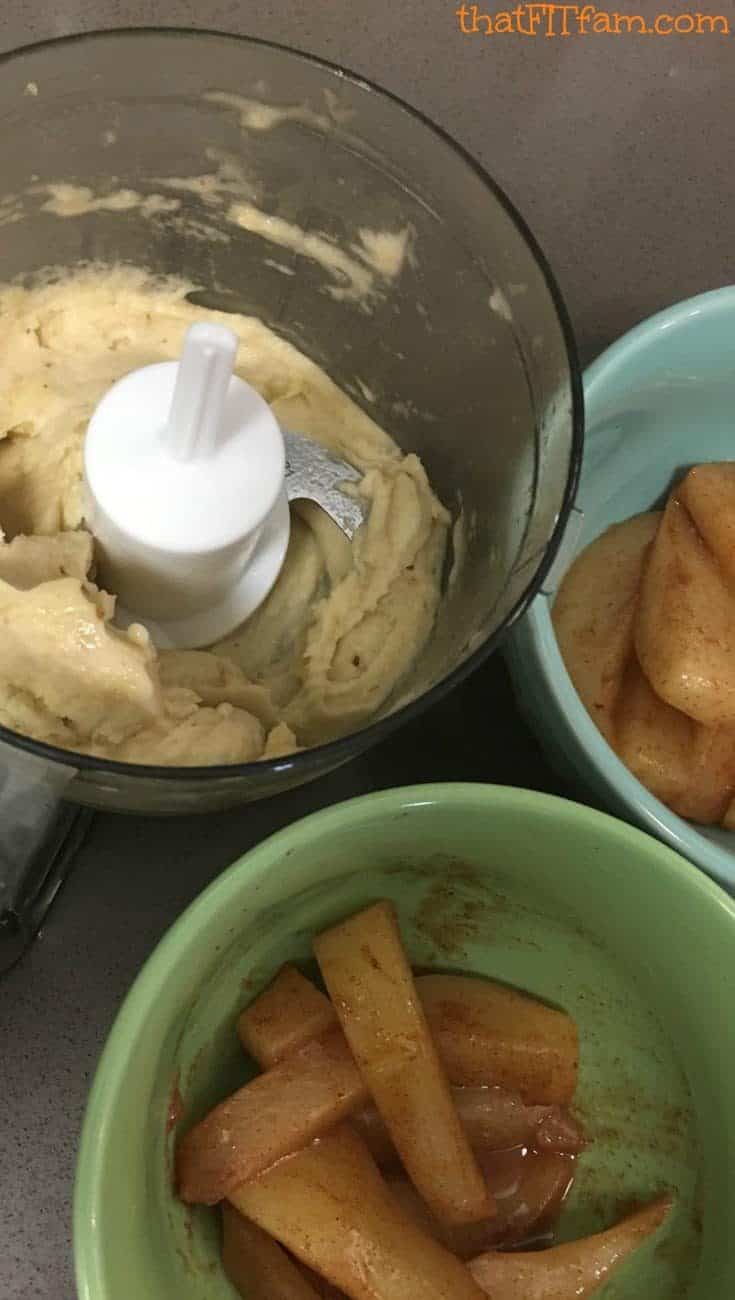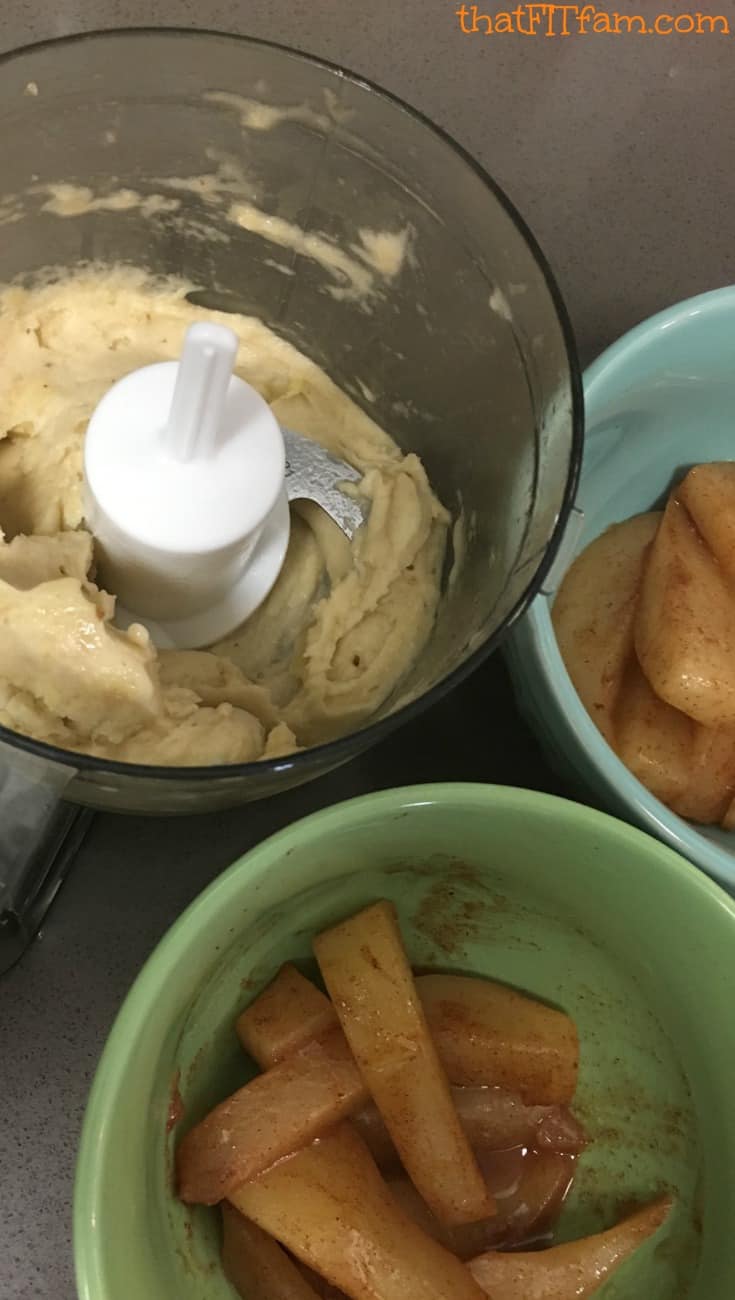 Nutrient packed, guilt free dessert that is perfect for holidays and weekends.
Ingredients
3 bartlett pears, peeled & sliced
1 tbs butter
1/2 tsp vanilla extract
cinnamon to taste
1 1/2 frozen, ripe bananas
Instructions
In a saucepan over medium heat, melt butter.
Add pears & cinnamon.
Stir occasionally and cook until soft.
Remove from heat & stir in vanilla.
For the ice cream: Blend frozen bananas in a food processor until it reaches smooth, soft serve consistency. Serve over warm pears.