Huevos a la Mexicana! This is just basically eggs cooked with the ingredients the same color as the Mexican flag.
It uses white onions, green (jalapeño) peppers, and red tomatoes and those three colors make up the colors of the Mexican flag, thus it's name. Super simple, super delicious especially if you serve it alongside some refried beans & a couple corn tortillas!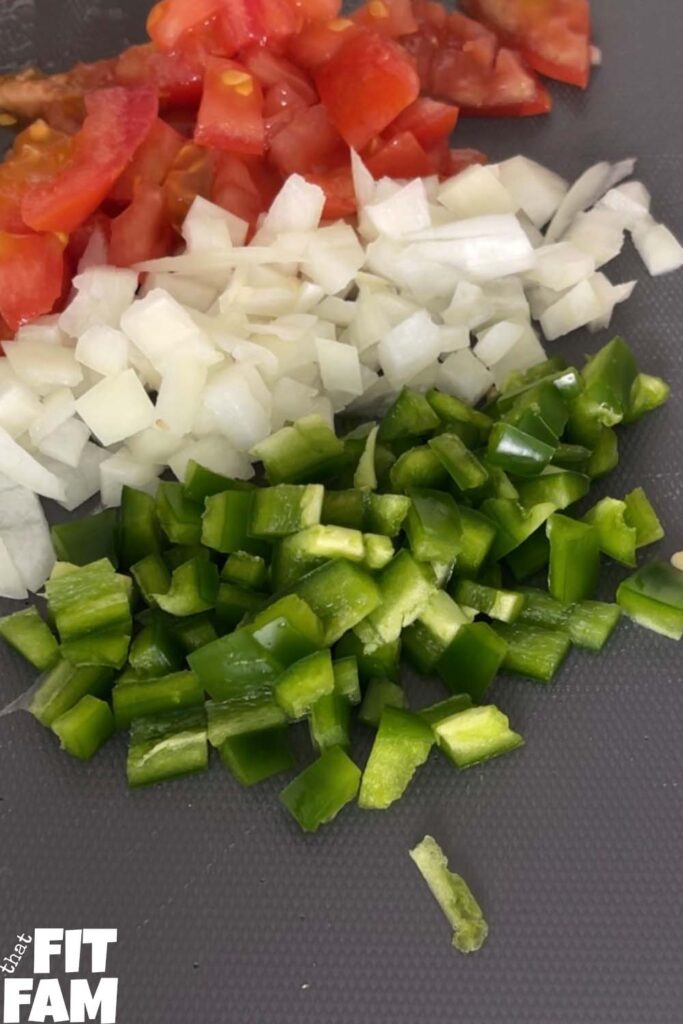 I'm a sucker for some jalapeños, so this recipe is right up my alley!
When I was pregnant with David there were about 2 months straight where all I literally ate was beans, eggs, & tortillas. This was a favorite variation of mine especially because I also craved a little bit of spice!
Huevos a la Mexicana is one of the easiest recipes, but with all the colors & flavors going on it actually looks pretty impressive. Not to mention, it is actually pretty healthy. Even if you eat it with the refried beans, if you use my recipe I really use very little oil to fry those beans.
Honestly, it is so easy & quick to make! Probably the part that takes the longest would be dicing the veggies & that really doesn't even take that long!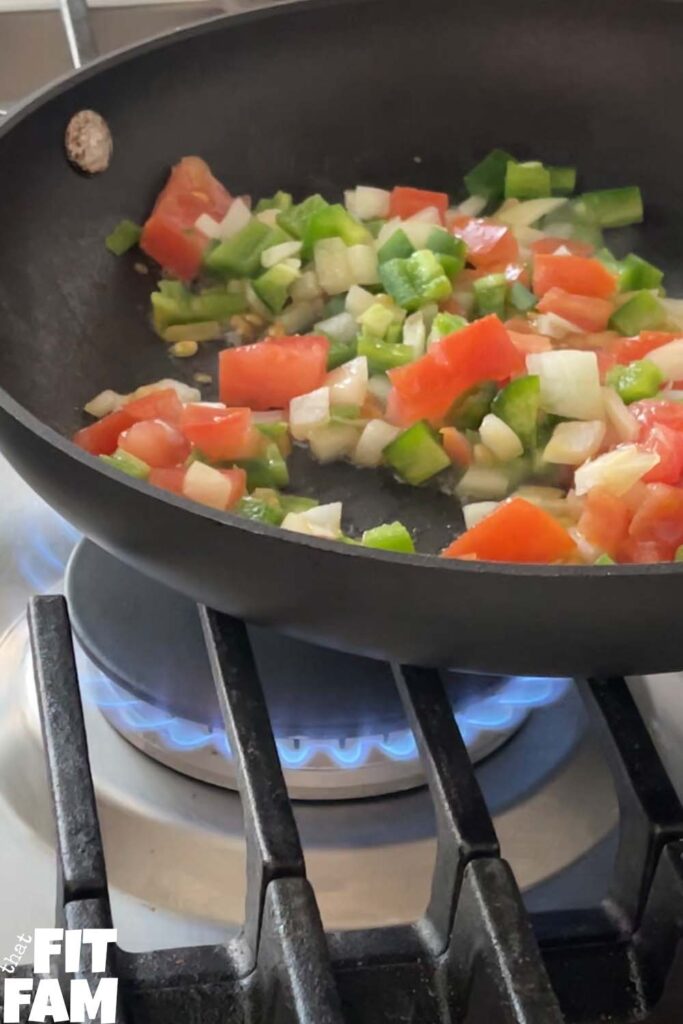 Tips:
You want to make sure not to overcook your veggies here since they cook pretty fast. I like to add them to the pan in order of cooking time. So for example, I add the onion first since it takes the longest, and end with the tomato since that cooks extremely quickly.
I also like to pan scramble my eggs, but feel free to scramble yours in a small bowl first if you prefer!
Huevos a la Mexicana
Ingredients
3 eggs
1/4 cup chopped onion
1/2 medium tomato, diced
1/2 jalapeño pepper
cooking oil spray
salt to taste
Instructions
Prep veggies
Heat pan over medium high heat. Spray oil.
Sautee onions first until semi translucent.
Add pepper, cook for 30-45 seconds then add tomatoes.
Now add your eggs to the frying pan (I pan scramble my eggs, you can scramble in a bowl beforehand if preferred).
Stir mixture once about every 30 seconds until eggs are cooked through
Add salt to taste
Serve with 1/4 cup beans & 3 corn tortillas (optional)