For David's 5th birthday we made mummy pigs in a blanket. He had a spooky themed birthday & it fit perfect.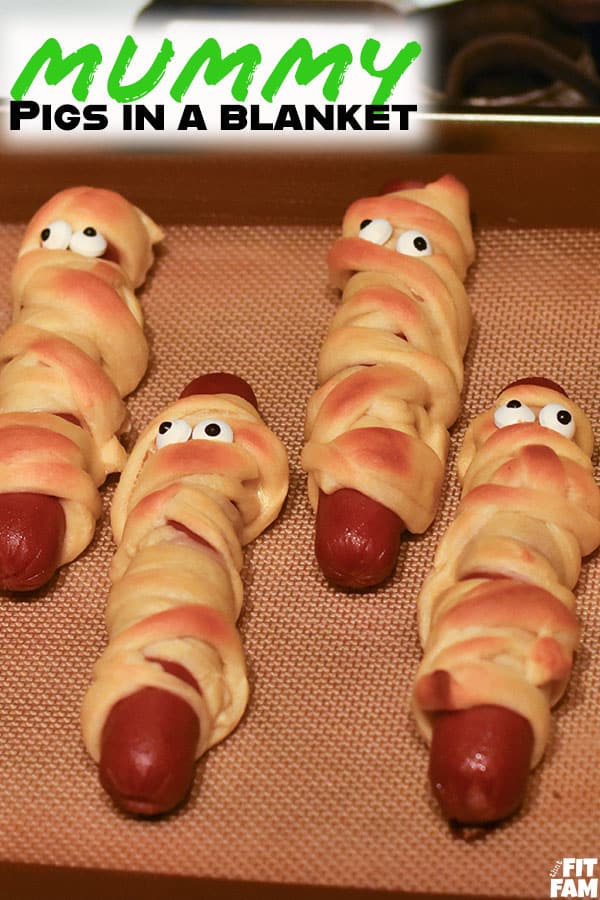 These were so easy to make and it was great practice for the upcoming Halloween season. I definitely want to be one of those moms who makes Halloween themed food all October long.
How to make mummy pigs in a blanket:
All you need are two things: beef hot dogs and crescent dough.
We always get the Pillsbury brand. It comes in sheets that are split into triangles. Smooth out the perforated marks in between two triangles to create rectangles. Then using a pizza cutter, cut the dough into long strips.
I cut each rectangle into 8 strips and used 4 strips per hot dog.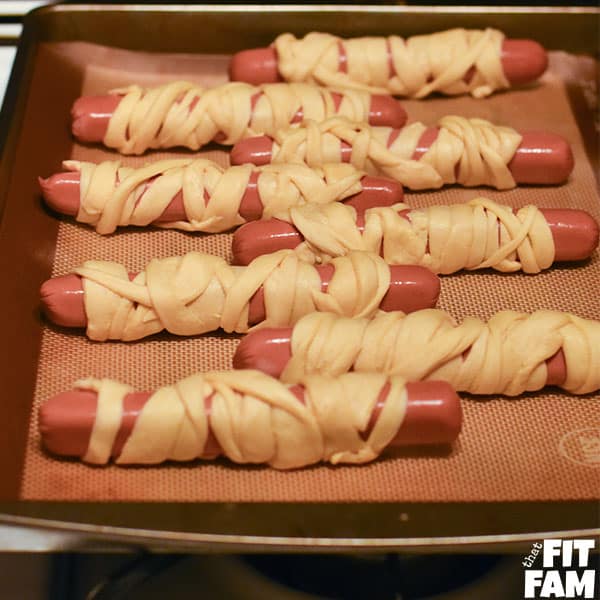 Wrap strips around each hotdog in a mummy-like fashion until it looks how you want.
Cook in the oven according to Pillsbury package directions, pulling out when there are about 2 minutes remaining to add Wilton candy eyes to each hotdog. Then return to oven to continue cooking.
I put the eyes on when they are almost done cooking instead of in the beginning because they are made of candy & will start to melt if they are in the oven too long. I also don't put them in after the hot dogs are completely done cooking because the dough is harder at that point and they are less likely to stick on.
If they aren't staying on, you could also use a bit of ketchup or mustard as glue.
These would be really cute with the mini cocktail sausages too!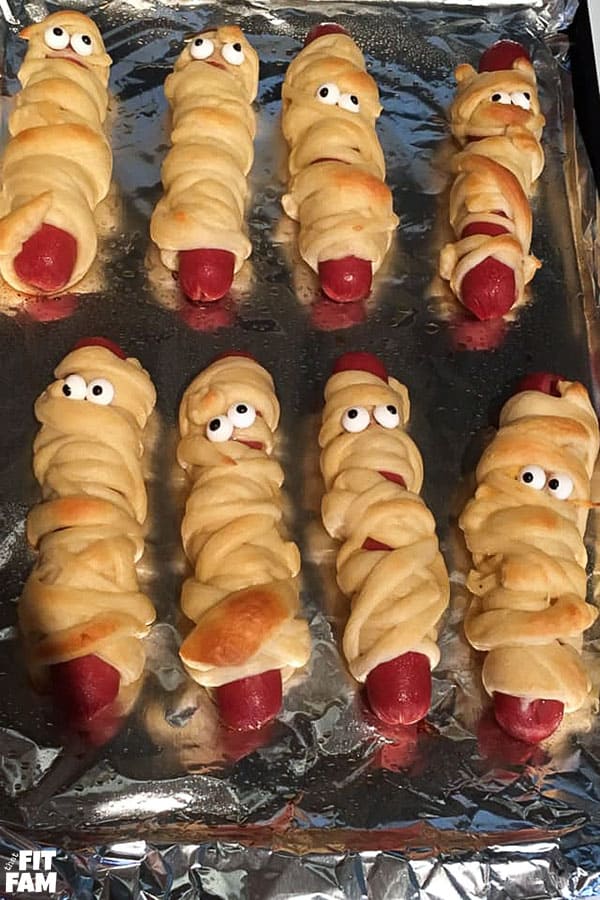 This post may contain affiliate links. For more information, see my disclosures here.