Protein crepes are such an easy, guilt free variation on breakfast that feels like a treat! I don't think protein crepes is a new thing, but the way we make them is a little different.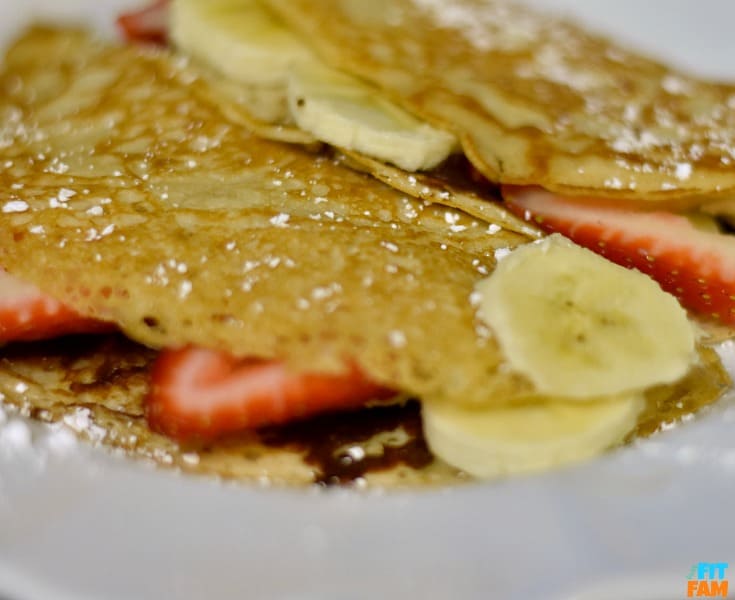 Most recipes for protein crepes will completely substitute flour for protein powder. I've tried that and it cooks well, it looks great, BUT it tastes awful. There's something about baking with protein powder that just really dries out a dish. This is the same reason why we switched exclusively to Kodiak Cakes for our protein pancakes. It's slightly less protein, but the taste is soo much better and not dry at all. I used to have to drown my pancakes in syrup to compensate for the dryness! Anyway, that's why this recipe doesn't replace all the flour with protein powder.
Also, one quick thing. I know the recipe says that Banana Extract is optional, but it really adds a great flavor to the crepes so I totally recommend it!
Protein Crepes Filling Options
For these crepes, I filled them with strawberries, bananas, and a pureed date mixed with cocoa powder. It was delicious. In the past I've also filled them with fat free cream cheese mixed with sugar and vanilla extract and then strawberries and bananas, this is also good! But if we're being completely honest, my all time favorite filling is nutella. Unfortunately, I don't have any self control when it comes to nutella, so buying a jar is just asking for trouble 😉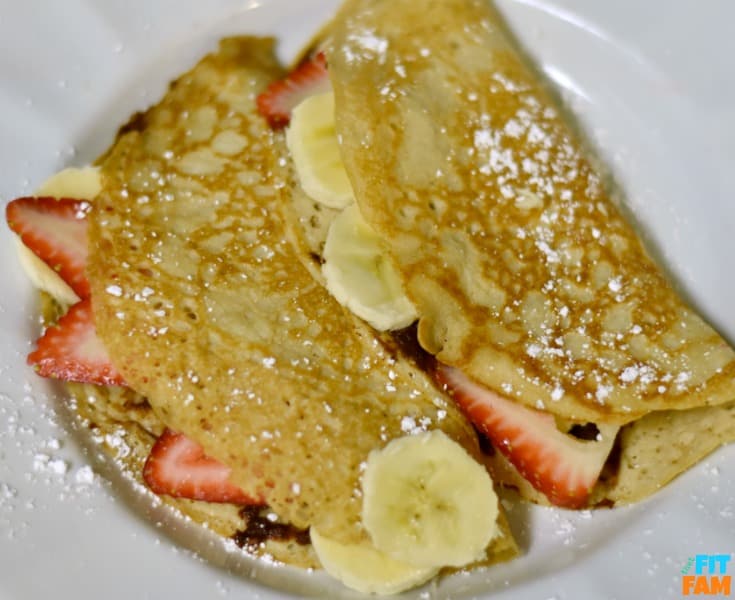 Protein Crepes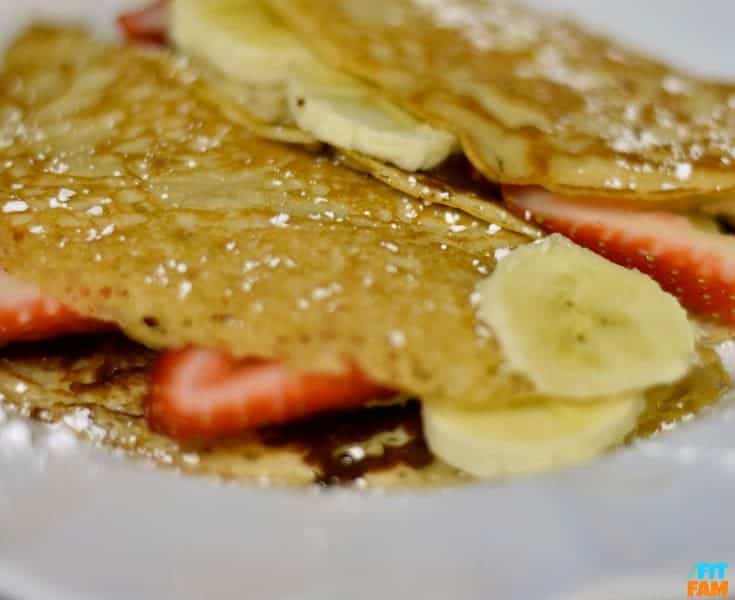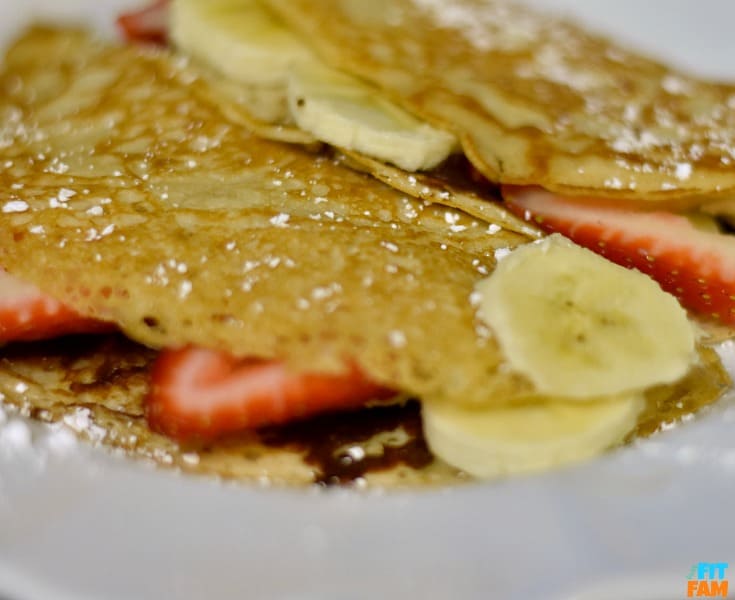 Protein crepes are such an easy, guilt free variation on breakfast that feels like a treat!
Ingredients
1/3 cup egg whites
3/4 cup unsweetened almond milk
1/2 cup protein powder (we used vanilla)
1/2 cup flour
3 tablespoons melted butter
1 tsp vanilla
1 tsp banana extract (optional)
Instructions
Put all ingredients into a blender & blend until smooth. (best way to prevent flour lumps)
Using Pam cooking spray, lightly grease frying pan.
Pour about 1/4 cup batter into a frying pan on medium heat.
Lift pan & gently swirl batter to help it thin out/spread to a slightly larger size.
Flip when top is no longer runny, cook for an additional 20-30 seconds. (If you try to flip too early it will tear)
Serve warm with desired filling & toppings.