These delicious banana protein pancakes require a little patience but are the perfect way to start your day.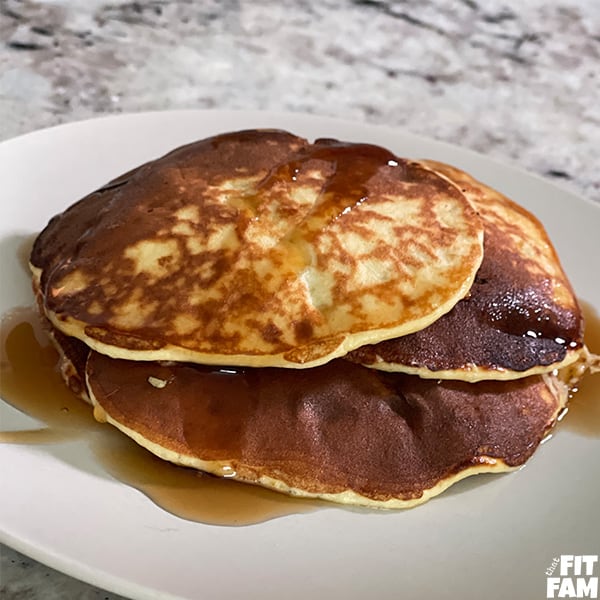 I have been making these for over 10 years and I think I have figured out the trick. You can't just mash the banana and mix the ingredients together, expecting it to work. I mean, you can, but you might end up with a pancake scramble.
No, the best way is to puree the mixture, or at least the banana portion. I love to use my immersion blender for this.
After mixing the ingredients, just treat the batter like normal pancake batter and wait for bubbles before flipping. It's as simple as that. The best part is that it makes quite a bit of pancakes and it's all just one serving!
Protein Pancakes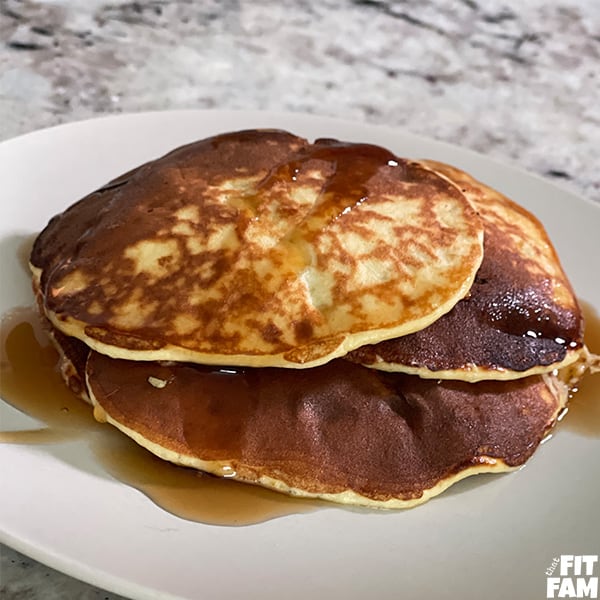 Ingredients
1/2 banana
1 scoop vanilla protein powder
1 egg
splash of almond milk
Instructions
Puree banana using an immersion blender
Mix in remaining ingredients
Pour over hot skillet
Flip when you see bubbles
Cook until both sides are golden brown & enjoy!
Recommended Products
As an Amazon Associate and member of other affiliate programs, I earn from qualifying purchases.