Today I'm sharing a reindeer ornament craft for kids. These are perfect to hang on your tree, or even a great DIY Christmas gift for grandparents.
---
Reindeer Ornament Kids Craft
I need to admit something. I've completely slacked on doing all those easy crafts with my kids.
My kids don't go to preschool/daycare so the only way they have the opportunity to do crafts is if I do them with them. And the thing is, I actually enjoy crafts. But, we just are typically running around outside instead.
So I decided to have them make this reindeer ornament kids craft with me to get us excited for Christmas.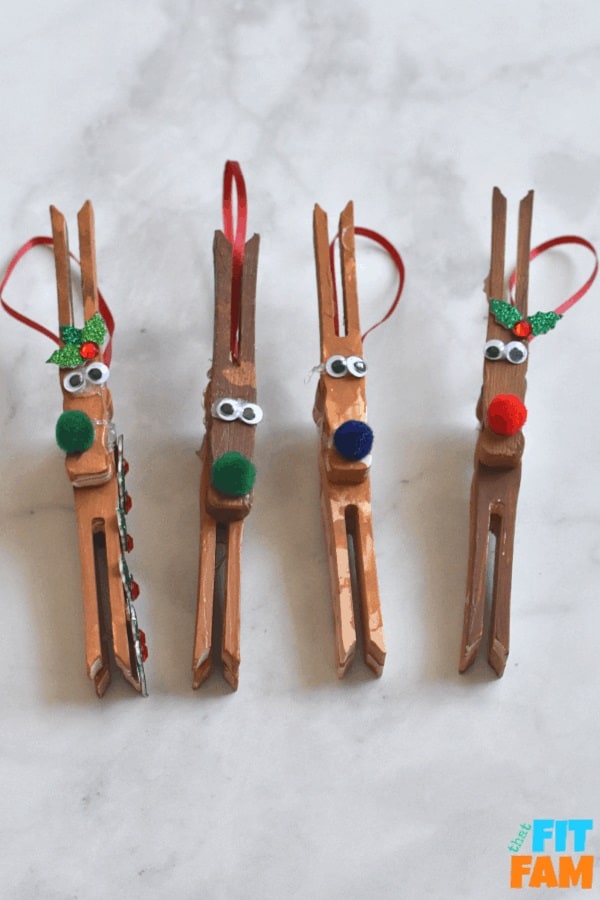 Does anyone else remember making these when they were younger? My mom still hangs the ones we made as kids on her Christmas tree every year. They're resilient!
And the good news is they are so easy! Even my 2 year old had no problem making one!
I think the best thing about this homemade ornament is how perfectly imperfect they turn out. My 2 year old's patchy paint job and my 4 year old's desire to cover his with tons of holly decals is my favorite.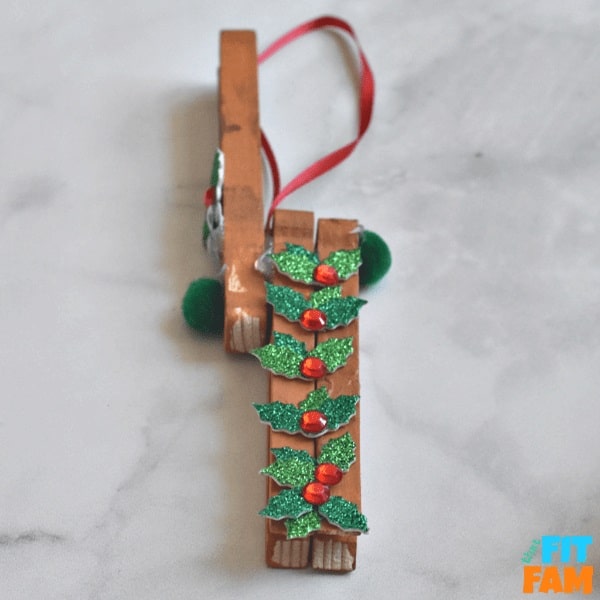 Reindeer Ornament Tips
Keep a wet washcloth near by to wipe any paint spills! We got a lot of paint on fingers that we had to clean up.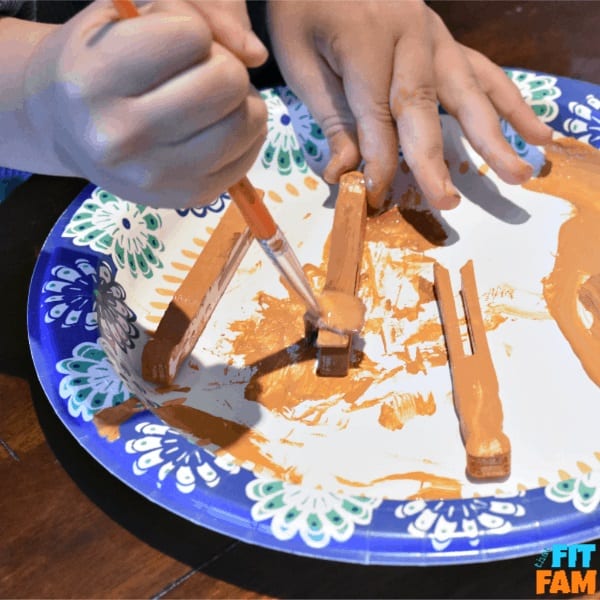 Also, I didn't do this, but the reindeer ornaments we made when I was young included the date written in black sharpie on the side.
And lastly, the clothespins you are looking for are these Wood Flat Clothespins. You don't want any that have the metal springs in them and you don't want the wooden ones with the round tip.
Yield: 1 reindeer
Reindeer Ornament Kids Craft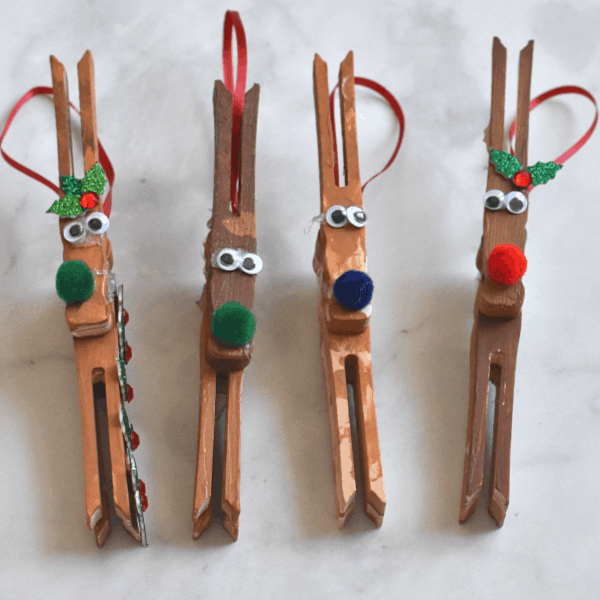 Cute Reindeer ornaments for your Christmas tree!
Materials
3 wooden clothespins
brown paint
2 small pompoms
2 googly eyes
1 thin ribbon
holly decals
Tools
hot glue gun
scissors
paint brush
Instructions
Paint all 3 clothes pins brown & let dry.
With a hot glue gun, glue 2 clothespins together facing the same direction to create the legs & body.
Cut the ribbon about 4 inches long and glue to the part of the body that you will attach the head to.
Next, glue the last clothespin upside down to create the head and antlers. Glue this on top of the ribbon that you glued to the body.
Glue the eyes, pompom nose & tail and decorate with the holly decal.
Recommended Products
As an Amazon Associate and member of other affiliate programs, I earn from qualifying purchases.
If you liked this post, you may like: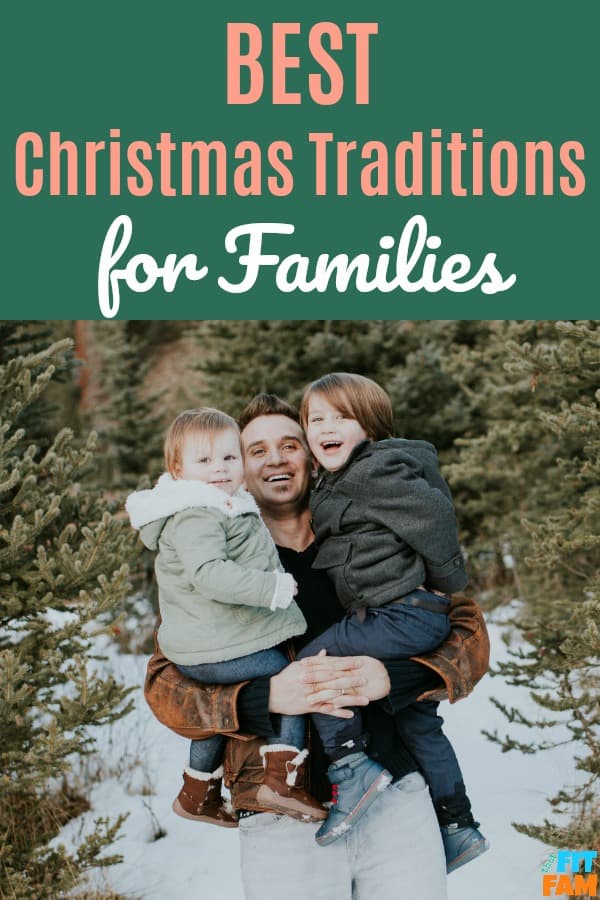 Scroll down for many more Kids Christmas Craft Ideas!
---