Christmas is by far my favorite holiday. I'm not sure if it's because I can celebrate it all month long or that everyone is so friendly and giving or if it's because of the magic of it all, but I can't get enough. Growing up, there were definitely certain things we did every Christmas, but I never really considered them "Christmas traditions."
Now that I have a family of my own, I have actually spent hours thinking of the different traditions I want us to have, as well as the fun memories those traditions will create.
My goal has and will always be to have a very close knit family and I really hope that family traditions will strengthen those bonds.
I credit a lot of my close relationship with my extended family to the fact that my mom really showed us how important her siblings were to her. Her example was so important to me. Because of this, we like to include our extended family in a lot of our traditions. You can too, or you can just keep it to your immediate family, these don't necessarily need a crowd!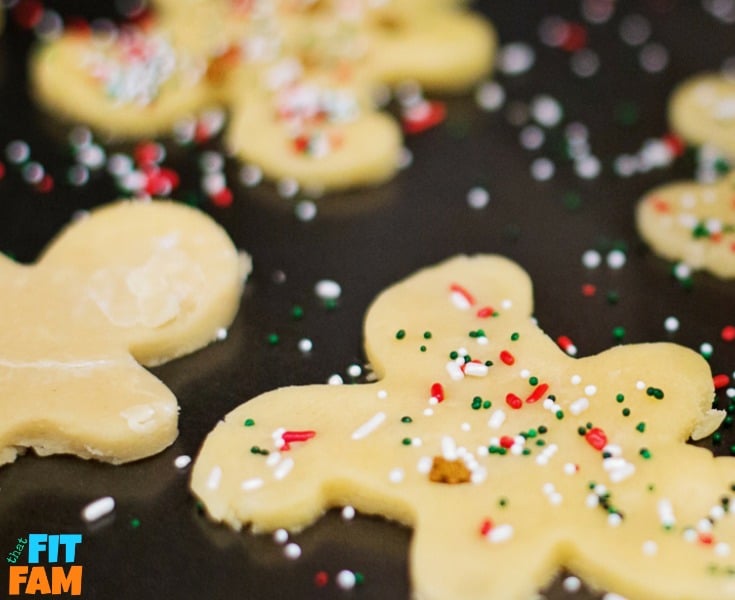 I've organized them into a couple different categories to make it a little easier. Enjoy!
Month long:
25 days of Christmas book-a-thon. Read a different Christmas book every night before bed starting December first.
Friday night Christmas movies. But, truth be told, we don't always limit ourselves to once a week! I really can't get enough of those cheesy, ABC family Christmas movies!
Build a snowman. David has been talking about this for about a month now! He can't wait to build his first snowman. You definitely have to wait til it snows, or go somewhere with snow. If you live somewhere tropical, you could build a sand man 😉
Drive around & look at Christmas lights. Google to find out if your city puts on a light show, & definitely go to that! They are so fun to see! We always go to see a few different light shows. Our favorite are the Bainbridge ones in Murrieta, Ca!
Early Christmas brunch with grandparents. This is from my family. We always celebrated Christmas early with my grandma. It was nice because then on Christmas day we were able to just lounge around all day in our PJ's. I love a good lazy day! I'm so happy we continued this tradition on!
Snowy Chocolate Pine cones. We're not big gingerbread fans, so these pine cones are a fun alternative.
Write a letter to Santa. Take it one step further & receive a letter BACK from the North Pole! Check it out here!
Advent Calendar with thankfuls. We always did the typical chocolate a day advent calendar, but wouldn't it be nice if to get a candy you had to do more than just wait a day? We are all about expressing gratitude this year, so we are saying one new thing we are thankful for each day til Christmas.
Make Christmas candy.
Host a cookie exchange.
Send out Christmas cards.
Make a gingerbread house. This is especially fun if you make it a competition, who's house is better?!
Make Tamales. This is our weekend-before-Christmas tradition. Plus they make great gifts! My favorite are Cinnamon Raisin Tamales! Sooo delicious!
The day you get the Christmas tree: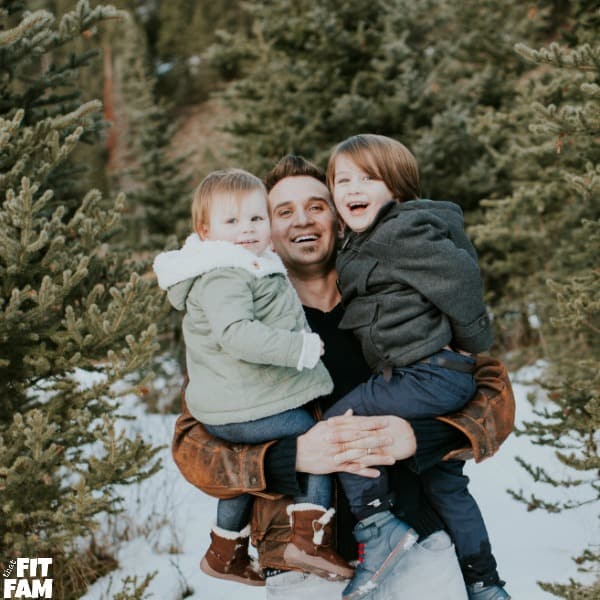 Take pictures at the tree lot.
Go out to eat! We like to make whole day of it. And quite frankly, after spending a couple hours picking out, setting up, and decorating a tree I am not in the mood to cook a gourmet meal as well. With small children though, this tends to turn into take out instead of a sit down restaurant. Still great though!
Make hot cocoa.
Listen to Christmas music while decorating. In addition to the tree, this is the day we decorate the whole house as well.
End the night with a Christmas movie. My kids have The Grinch memorized! My 3 year old even does an uncanny impression of Jim Carrey's Grinch– not just the voice either, he's got the facial expressions down too! And then my 1 1/2 year old does an impression of my 3 year old's impression! It's hilarious!
Make a Christmas Ornament. This one needs to be done in advance. We actually started this last year. We ordered picture ornaments from Shutterfly with some of our family pics on them, the year, and everyone's age. I'm excited to do this every year and have a tree full of memories.

Christmas Eve:
Game Night! I've seen a lot of posts with all sorts of fun Minute to Win It game night ideas. They look like a ton of fun & plus it'll wear kids out which is perfect before Santa comes 😉 If you do invite people over for games, keep it simple and follow it up with the next tradition:
Pizza on Christmas Eve. This is my husband's family's ONE Christmas tradition. I don't even know if it's a tradition though, he seems to be the only one who remembers doing it! lol but we love this. We take it a step further by making homemade pizza (with store-bought dough).
Pre-make dough for Christmas morning sweet rolls. This really doesn't take long, I typically do this while everyone watches a Christmas movie. Takes like a half hour max.
Make cookies for Santa. I love this oatmeal chocolate chip cookie recipe. Mmmmm!
Track Santa Claus on NORAD's Santa Tracker! We always did this one when I was little. I remember my mom using this to get us to bed. If he was getting close to our area on the map, especially. Santa can't come if you're awake!
Read 'Twas the Night Before Christmas.

We have this

Record A Story

version and we love it! Have a grand parent or great grandparent record themselves reading it and play it for your kids every year!
Christmas Day:
Put sweet rolls and a breakfast casserole in oven so it can cook while everyone opens presents, then enjoy a delicious (no fuss) Christmas morning feast!
Make a special dinner. We like to do Mexican food. I usually make either shredded beef taquitos or Pozole Rojo (a spicy Mexican soup)
Read the Nativity Story.
These are some of our favorites! Be sure to take lots of pictures! We love using our Fujifilm Instax Cameras to document anytime we have family gatherings. Something about a tangible photo that we get to see instantly is just a lot of fun!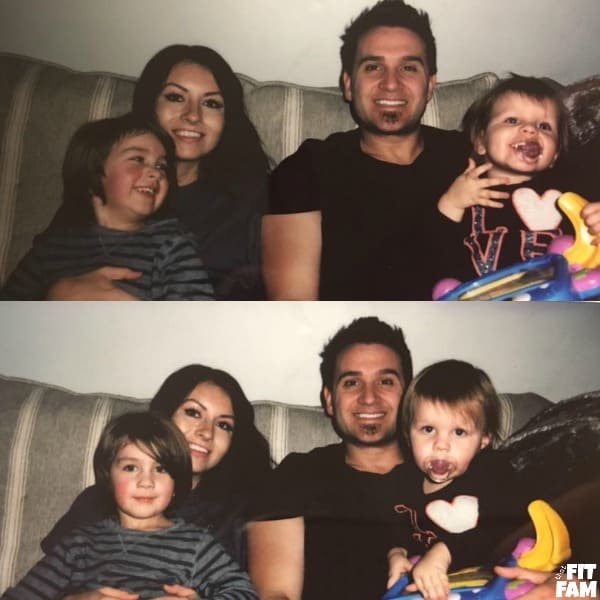 Share some of your favorite Christmas traditions below!