When you first decide to count macros it can be a bit overwhelming. There is definitely a learning curve even if it doesn't seem like there should be. So today, I'm going to share everything I wish I knew before I started tracking 4+ years ago.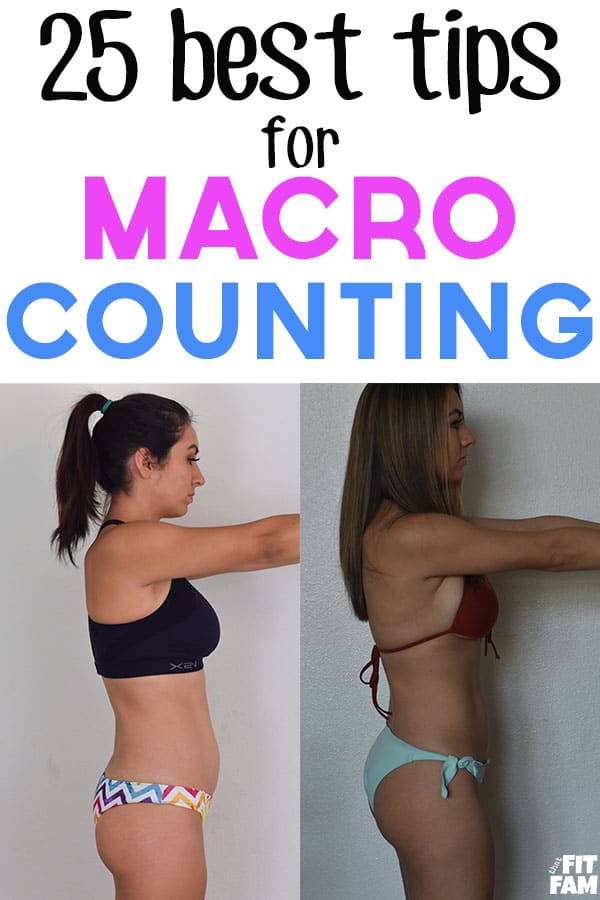 Counting macros sounds pretty straight forward. All you need to do is keep track (count) of all the macro nutrients you eat. And, if you use an app like MyFitnessPal, that's actually a pretty simple thing to do.
But, as simple as it sounds, there is still a lot of trial & error. It can take weeks to really nail your macros & get them custom tailored to you.
New to tracking? Read our beginners post first!
What I'm going to share are things that really made a difference in the amount of success I saw. These are tips that helped me not only adjust my macros correctly, but to be a lot more accurate day in and day out.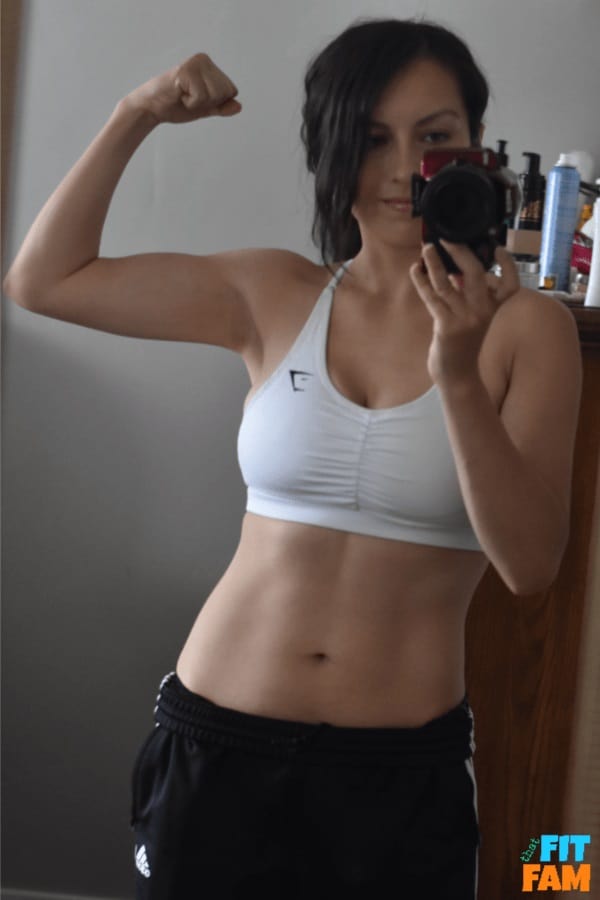 Tips for counting macros:
Use your first calculations as a starting point and move from there. You will definitely need to fine tune your macros as you go. Give your numbers a try for a few weeks and then add more or take some away depending on the results you're looking for. (find out how to adjust your macros here)
Never change your macros if you're still making progress. Some newbies wonder if they should lower their macros as they lose weight. The short answer is no. Unless you have plateaued, you do not need to change your macros.
Give yourself time before switching things up. This is especially true if you aren't used to eating so many carbs. If you came from Keto or another low carb diet, chances are you will gain weight when you first start adding in more carbs. Carbs retain water. Until your body becomes used to the amount of carbs you are now eating on a daily basis and becomes more efficient, it will retain a ton of water. Be patient and allow your body time to adjust.
Be aware of water weight. Aside from water weight from a higher carb diet, there is also water weight when you start a new training program (related post: weight gain from working out)
A food scale is key. People think they can get away with measuring cups, but they can't. It's never going to be as accurate as a food scale. You want results, you need to be precise. This Digital Kitchen Scale
is great because it weighs in grams & ounces & has a tare function
Don't forget the food scale has a tare function, use it. (Read more here: food scale tips & tricks)
Weigh out your ketchup. Yes, you need to track condiments accurately. Weigh your ketchup, barbecue sauce, ranch, etc. The only thing you don't need to weigh are calorie free condiments like mustard and hot sauce.
Plan ahead. So many people counting macros for the first time make the mistake of winging it. They think they can just add in their meals as they come and it will be fine. If you do this and you aren't experienced in IIFYM, then chances are you will end the night short on protein and over on carbs/fat. The day before, plan out your entire day in MyFitnessPal.
Have core meals. Have some go-tos that are high protein to help you hit your macros. For breakfast I always have 1 of 2 things. Both have very similar macros, with one having less carbs.
Eat protein at every meal. Protein is the hardest one to hit. Having even just a little protein at every meal & snack makes a huge difference. If you want cereal for breakfast, either use a high protein milk or have some hard boiled eggs on the side.
Have some go to snacks for emergencies. It's good to have some snacks on hand that are 1 macro dominant in case you need it. For example, beef jerky is mainly protein, almond butter is mainly fat, and fruits are all carbs. If you are short on fats, carbs, or protein, grab your easy snack.
The most important macro to hit is protein. If one day you know there is no way you will hit your macros, just focus on hitting protein. Focus on protein, and then just make sure you don't go over on total calories. This means you may be low on fats and over on carbs or vice versa, but as long as you hit your calories, it's not the end of the world.
You can save macros. If you have a special occasion coming up, you can eat 20g of carbs a day less every day leading up to it and then save those carbs for that special day. If you know that meal will require fats, save some fats too. Basically you're looking at your macros as a week long goal instead of a daily goal. (Read more on that here: counting macros during the holidays)
Don't be afraid to eat more food. Most people are shocked at the amount of food they are supposed to eat while tracking. We're always told to eat less on a diet. This is so not realistic. If you starve yourself you may do well for a few days and then binge away any progress you did make on the weekend. Eat more and you will stay consistent. A diet should be realistic.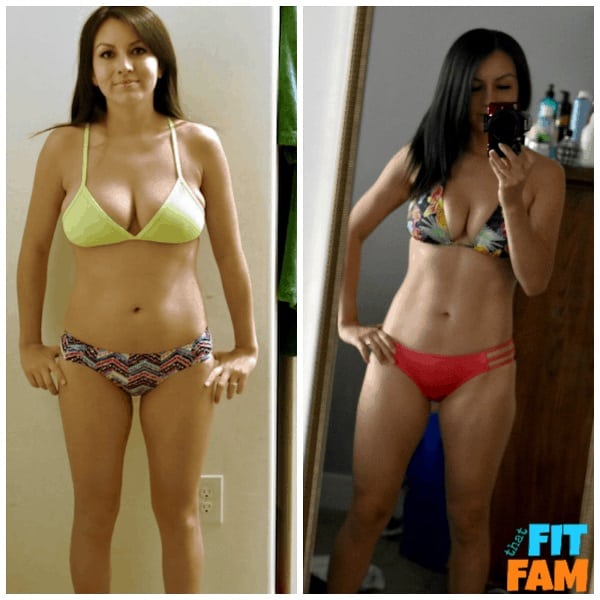 Focus on high volume foods when cutting. If you are looking to lose, your macros will be lower. Load up on veggies. Also, look into the macros on potatoes, they're surprisingly lower carb than you might think. I usually opt for hash browns instead of toast for breakfast to save some carbs 😉
If you exercise more, you can eat more. I'm 5'3″, if I didn't workout I would not be able to eat as much as I do. Plus, the more muscle you add on to your body, the more you need to eat as well. This is why it's a good idea to get into weight lifting!
Low calorie foods aren't worth it. Food just tastes better with calories. It's fact.
If you must indulge, go over on carbs. Call it a refeed day & use it to fuel a killer leg sesh tomorrow 😉
If you screw up one day, move on. Chances are you didn't eat a surplus of 3500 calories, so I don't care what the scale says, you didn't gain real weight. Maybe you put on some water weight, but easy come, easy go. Get back on track right away and don't let it get to you.
Also, if you screw up, you can maybe still save your macros. Say you ate one too many ice cream fudge bars. Instead of adding it into today's food diary & going over, you can add it into tomorrow's. Then you just have to eat a little less tomorrow. This way it balances out. This is similar to our previous tip about saving macros for a special occasion. Our bodies don't necessarily run on a 24 hour clock like we do.
If you're eating out, plan ahead. Look up the menu & nutrition facts the day before. Also, remember places like Chipotle and Costa Vida exist. They allow you to completely customize your meal.
Micro-nutrients matter. They are not emphasized at all in IIFYM, but they make a huge difference in your energy levels. MyFitnessPal will give you some general goals to hit, but just do your best. I love focusing on getting in 3 super foods a day minimum.
You don't need supplements. You don't need protein shakes or BCAAS or anything else. You can get everything you need from the food you eat. I love using vegan protein shakes to help me hit protein goals, but again, not necessary.
Your friends don't need to understand your diet. They don't. From the outside looking in, it may look a little obsessive. The fact of the matter is, food is fuel. IIFYM gives you the knowledge and practice you need to treat food as fuel. That's it. If they ask you questions from a good place, by all means, explain away. But never feel like you need to justify your lifestyle to others.
Trust the process. It takes time. And if your goal is to add on muscle, it can take a lot of time. But, just trust it.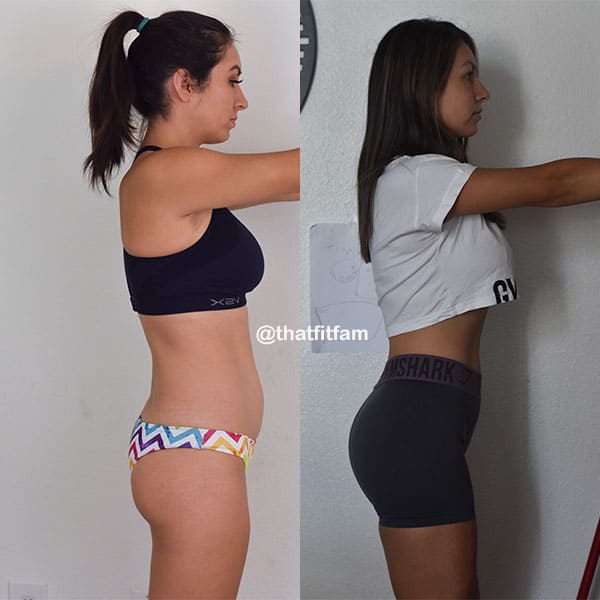 There you have it! Those are 25 things I wish I would have known before I started counting macros. I'm sure I will continue to think of more things to add to the list, but for now, this will do. I hope it is helpful to you all! Let me know some things you wish you would've known in the comments below!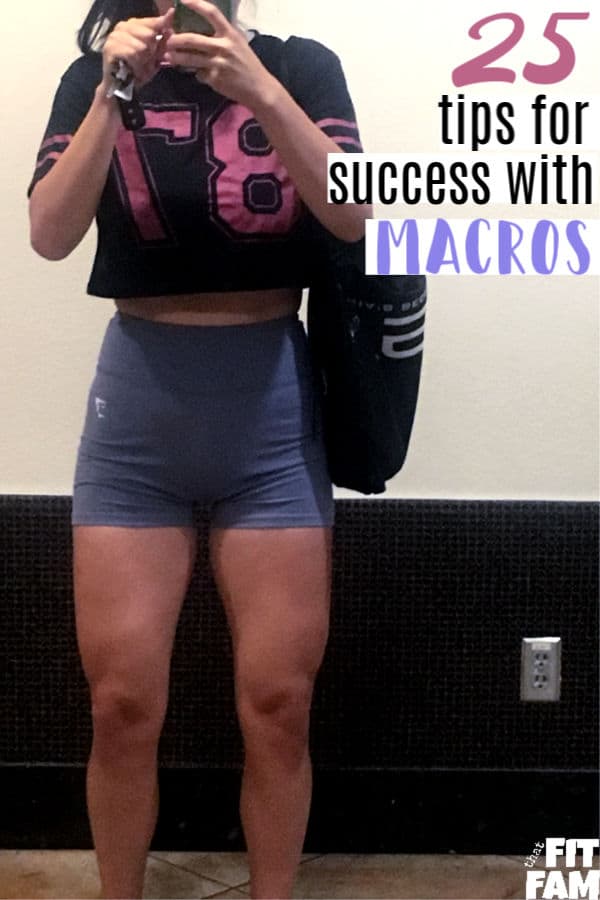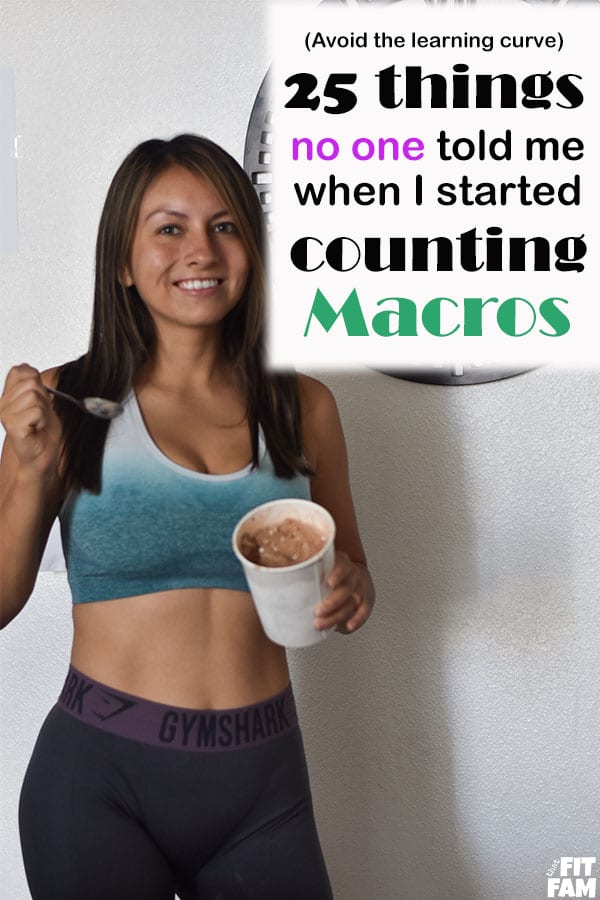 If you liked this post you may also like: