Alright guys, I feel like I need to clear something up. Even though we post lower-carb meal options on this site, we are not anti-carb. It is actually quite the opposite. We love carbs and 100% believe they are essential to success in achieving any fitness goals as well as life goals. We definitely believe that when trying to lose weight, it is best to eat more carbs rather than less for several reasons. You just need to make sure you're eating the right kind of carbs..
The reason we like to incorporate lower-carb meals into our family's diet is to broaden our horizons so to speak. When we choose not to include rice at dinner, it leaves room for our family to fill up on nutrient dense veggies (also carbs) that we honestly probably wouldn't put on our plates otherwise.
Recommended Read: Low Carb Taco Salad
Carbs are not bad and they do not make you gain weight. Just look at the countries with lowest obesity rates, their diets are very carb rich. In fact, they are completely, 100% necessary for our body to function at its best. So please, eat more carbs!
What Happens When You Eat More Carbs:
You may lose weight. Not all carbs are created equal, but eating complex carbs may aid weight loss. A study done at BYU concluded that consumption of more dietary fiber promotes weight loss and a lower body fat percentage (source). Plus, fiber filled carbs will keep you feeling full longer, which may prevent you from reaching for seconds 😉
It lowers your Cholesterol. Soluble fiber found in oats, flaxseed, beans, and oat bran lowers LDL cholesterol.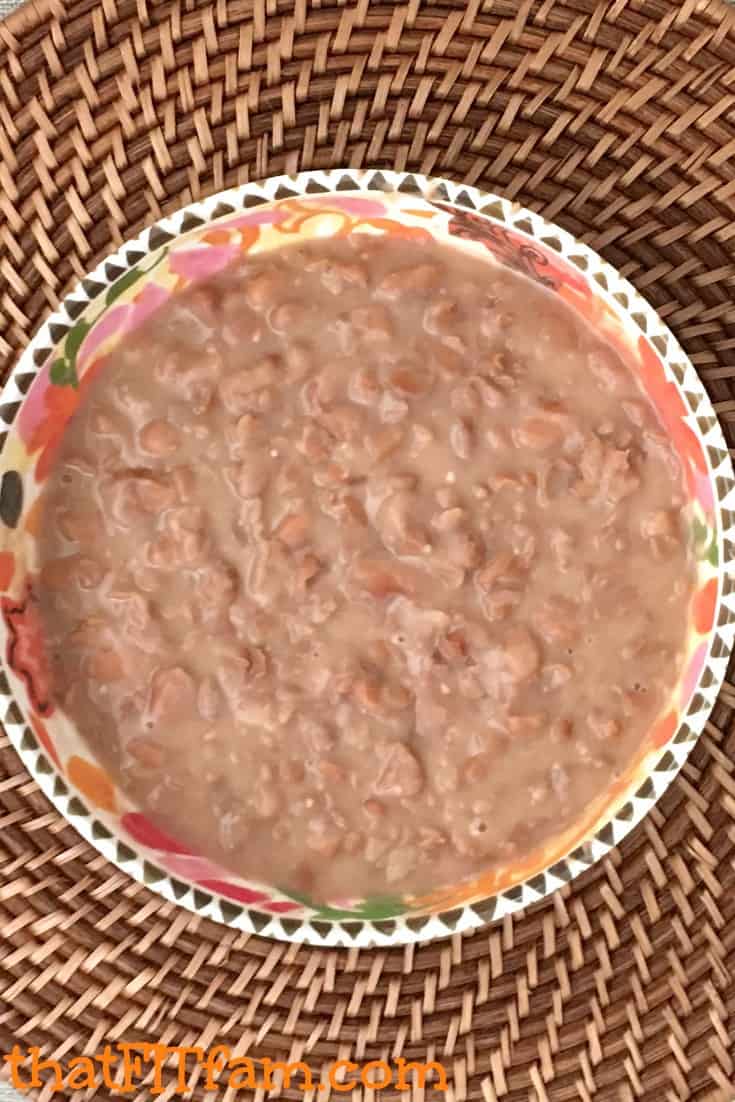 You have less belly fat. In a 12 week study, The American Journal of Clinical Nutrition found that including whole grains as part of your diet resulted in a significantly higher decrease in body fat in the abdominal area than those who don't (source).
You have more energy. Your body's main source of energy comes from glucose, glucose comes from carbs. More carbs equals more energy. This is why runners will carbo-load the night before a big race.
You think better. Your brain needs glucose for energy as well. When following a low carb diet, you are not only depriving your body of what it needs, but you are depriving your brain as well. Research shows that low carb diets are detrimental to learning, memory, and thinking (source).
Do you lose weight faster going low-carb?
Possibly. The theory behind low carb diets is that your body will then turn toward fat stores for its energy source when it's glycogen stores are depleted, but the problem comes when dieters take that too far and severely restrict their carb intake. When this happens, it is easy to feel sluggish and irritable on a regular basis and it makes it much harder to stick to a diet in the first place.
There have actually been numerous studies done comparing weight loss of individuals following low-carb diets vs people following low-fat, high carb diets and the results were never significantly different, both groups lost similar amounts of weight. What this means is that following a low carb diet doesn't necessarily help you lose the weight faster; what does seem to help is calorie restriction in general. And that makes sense–you eat less, of course you're going to lose weight.
Low Carb vs Lower Carb for Weight loss
Since your body uses carbs as it's main source of energy, the key is to avoid taking in more than it needs. Consuming too many carbs can lead to fat gain, so limiting carb intake is still essential to weight loss.
There are a ton of online calculators that will help you figure out how many grams of carbs you should be eating based on your weight, height, gender, age, and activity level but we like to keep things pretty simple here at That Fit Fam. We recommend focusing on whole grains, eliminating sugars and starches, and adding in tons of veggies.
Recommended Read: 10 Tips for Quitting Sugar
By making these simple changes, you will notice that you are left feeling full longer, making it difficult to eat more carbs than necessary.