It's Day 6 of the 12 Days of Christmas Blog Hop and today's topic is DIY Christmas Ornament Ideas. So today I'm sharing an easy "DIY" Christmas ornament tradition that we like to do every year. The best thing about this Christmas tradition is that soon we will have a tree full of memories!
Day 6 of the Fourth Annual 12 Days of Christmas Series!
We have teamed up with 50 plus bloggers to bring you a ton of DIY Ideas and Recipes to make your holiday season merrier. There are 12 different posts in the series. We have spread them out over a four week period with three posts per week. Now is the time to subscribe!
GO HERE for the complete list of Dates and Topics plus a collection of most popular holiday ideas including ornaments, games, recipes and more from all 50 plus talented bloggers!
It's Day 6 and we are sharing DIY Ornament Ideas!
---
DIY Ornament Christmas Tradition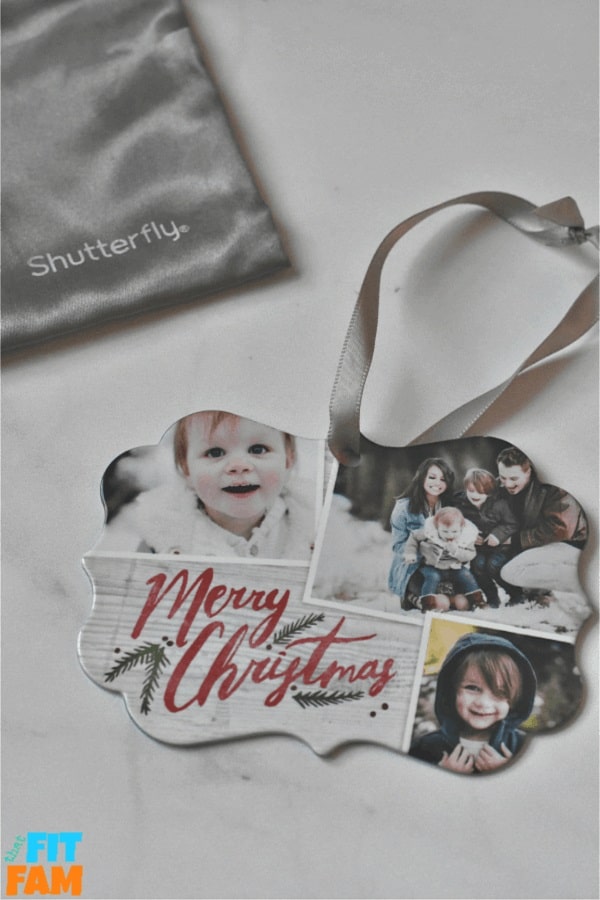 One of our favorite and newest traditions as a family is to make 1 ornament a year for our Christmas tree. This year it was our reindeer ornament kids craft and last year was another fave that actually required a lot less effort.
For this ornament, all you really need are some family pics and a Shutterfly account. If you've never heard of Shutterfly, it's just a website where you can order prints online. It's great for Christmas cards, photo fridge magnets and even mouse pads. They also have tons of Christmas ornaments to choose from.
Last year we ordered this beautiful metal ornament filled with family pictures to hang on our Christmas tree. I'm really hoping we can order another one in time for Christmas this year, but we actually haven't taken our family Christmas pics yet! 😬 We'll probably order one regardless, even if it comes a little late–just to keep adding to our memory tree.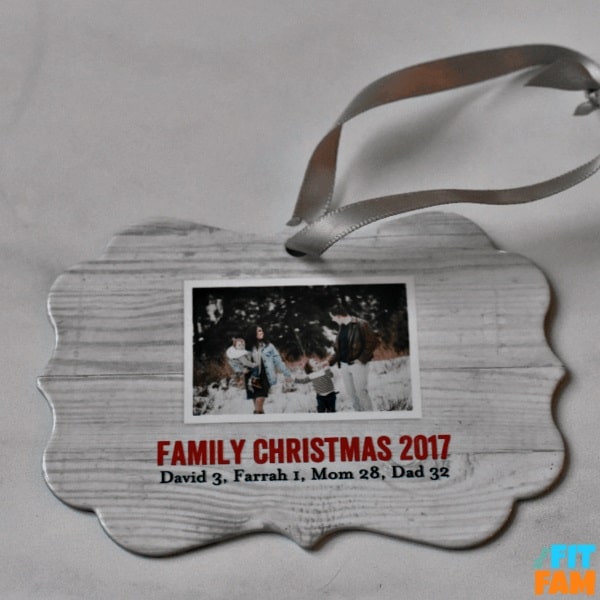 We love to add the year and our ages to the back of the ornament as well. Sure, you can do the math to figure out the ages from the year, but that's a little too much work sometimes 😉
If you add one special ornament every year, in no time you will have a tree full of tons of memories! On our tree, some are picture memories like this one and some are ornaments hand made by our kids.
Family pictures make great picture ornaments, but so do Kindergarten pictures. David's will be ours next year and Farrah's in 3 years!
Our kids are 2 & 4 right now. One day they will be grown and will be celebrating Christmas with their own families. I'm sure it will be a bitter sweet moment for me to realize that I don't get them all to myself anymore, but I know I will love looking back at all our hand made memories together as I decorate our tree.
Scroll down for many more DIY Ornament Ideas for your holiday season!
---