I had no clue that there were so many fun Halloween board games out there! Truthfully, I didn't even know it was a thing.
I mean, I know there are tons of great Halloween books for kids, but games? No clue.
But because I've had alternative ways to celebrate Halloween on my mind, I stumbled on a bunch of fun games.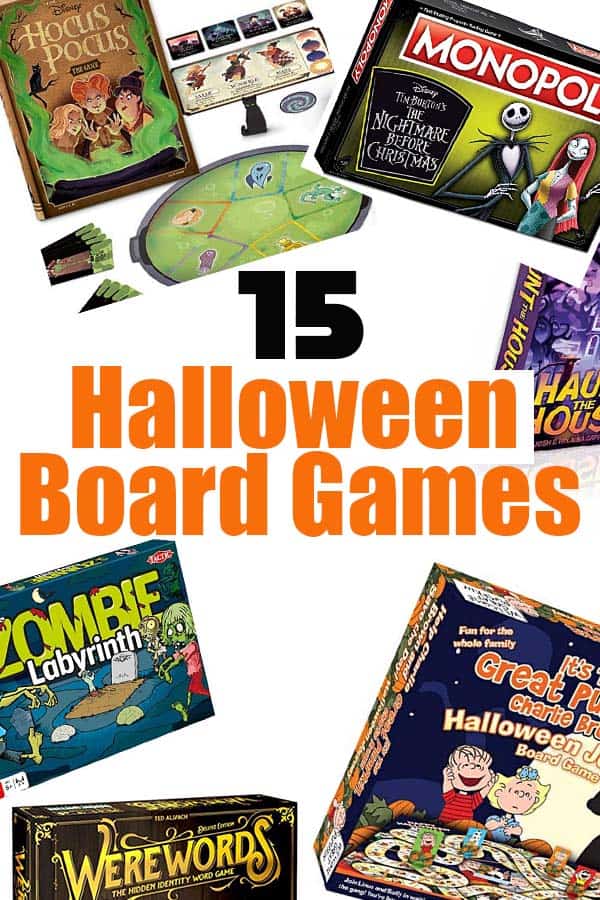 These are definitely a great way to get into the holiday spirit. You don't even have to limit these to just Halloween day either. They would be great for a weekly family game night during the month of October or even as a Friday the 13th tradition. Whenever the 13th falls on a Friday, whip out these fun board games!
Halloween Board Games
Best Halloween board games to play with your family & friends during the month of October or on Friday the 13th!
My favorite of this list would probably be the charades or the Charlie Brown game. Okay, charades isn't technically a board game, but I feel like it still counts…
Let us know in the comments if you try any of these games or if you have your own favorites that we don't know about yet!