There's no doubt that Halloween this year will look much different. I still want it to be fun, so I have been trying to brainstorm ways to celebrate Halloween with kids that don't include trick-or-treating.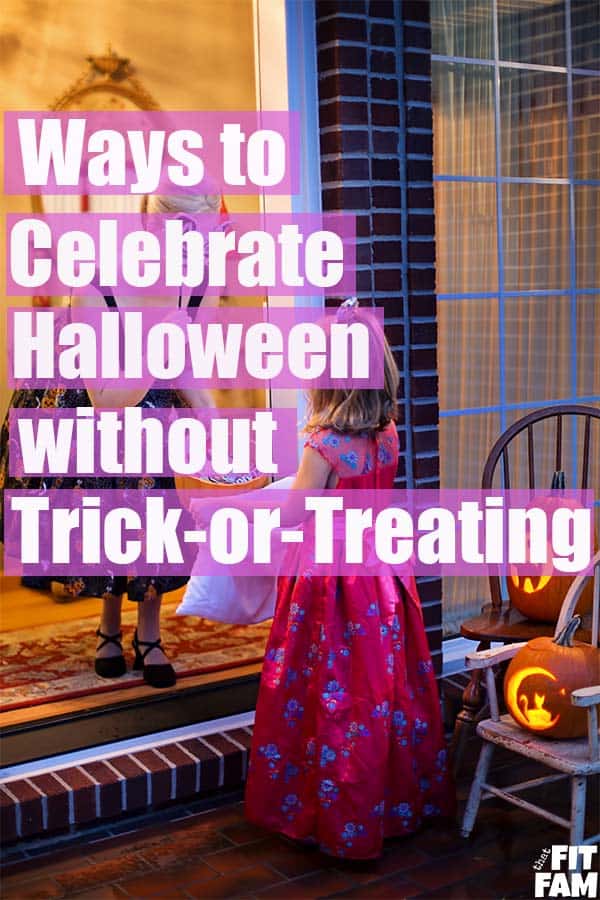 Because schools are closed down, I would be extremely surprised if trick-or-treating was as big this year. I mean, maybe? Maybe a mask wearing trick-or-treat will happen? I'm not sure. But it was already dwindling in our area with less houses participating year after year anyway.
Back in the day we would come home with pillowcases full of candy, several pounds worth at least. Last year my kids came home with only a couple handfuls. Sure, it's not like they need the sugar. But getting free candy is always fun & exciting.
I want to keep that excitement.
Alternative ways to celebrate Halloween:
Make Halloween treat bags– Maybe no one will be knocking on your door, but you can still make & give out treat bags to friends you see the week of Halloween.
The kiddos are enrolled in Jiu Jitsu. We plan on making some treat bags to hand out to their friends & probably their professors & coaches too!
Play Halloween board games– This is actually a thing! And there are way more than just a Ouija board. Which I will NEVER play by the way. Check out our list of Halloween themed board games here!
Play Halloween poker– If you're kids are old enough to grasp the concept of the game, it's fun to play for candy. Replace the chips with candy & see who ends up with the most!
Make a haunted house– Deck your house out as spooky as possible. Take turns going through one by one, while the other family members try to scare you!
Have a bonfire– They sell some really inexpensive fire pits you can put in your backyard. Light it up, and enjoy some apple cider while telling scary stories! Don't know any? Google kid friendly scary stories and you will find some good ones!
Keep your food festive– Halloween themed food is always fun. We love mummy pigs in a blanket and these Halloween baked quesadillas! And a great option for breakfast are chocolate chip pumpkin pancakes.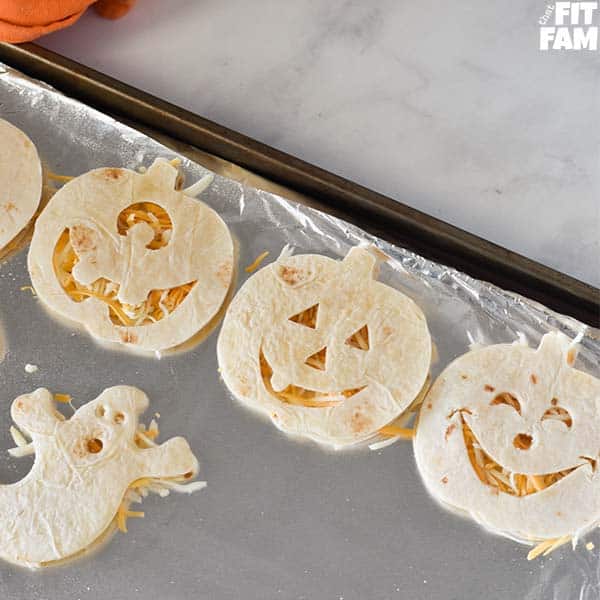 Scary movie marathon– Because why not? Use your Halloween stash as your movie candy & pop some popcorn!
Take a late night walk with flashlights– It'd be even more ideal if there was some eerie fog. This is a great way to wear the kids out before bedtime, plus it's kind of fun to be out when it's dark. My kids love any excuse to use flash lights or their true fave–head lamps!
Host a family Halloween party– It's always fun when grandparents, aunts, uncles & cousins visit. Halloween minute to win it games are a great party activity!
Play Fear Factor– Is this show too old for people to remember? Well, basically you compete with other players by eating gross stuff like 1000 year old eggs and bugs, etc.
Go on a Halloween decorations scavenger hunt in your neighborhood. Look for things like purple lights, ghosts hanging from trees, or a haunted house.
Face your fears– Make Halloween a day to face what you're most afraid of and overcome it!
This list was a lot of fun to think up, some of these might even make it onto our Halloween traditions list! Like the Halloween poker and the bonfire idea for sure!
How are you all planning on celebrating this year? Share your plans in the comments =)