One of the best things about vacation is the escape from reality. For anywhere from a few days to a few weeks we get to just take a breather. But, just because we are on vacation doesn't mean we necessarily want to sabotage all the hard work we put in over the last few months eating healthy and working out. In fact, BECAUSE of all the hard work we put in up until this point, it is a GREAT idea to keep the momentum going and exercise on vacation!
Related Post: 5 Reasons to Exercise on Vacation
You're obviously on this page because you've already at least considered the idea of exercising on your next trip, so I'm not going to waste any time trying to convince you of the benefits. Instead, let's cut to the chase and talk about some of the funnest ways to sneak in some exercise on vacation!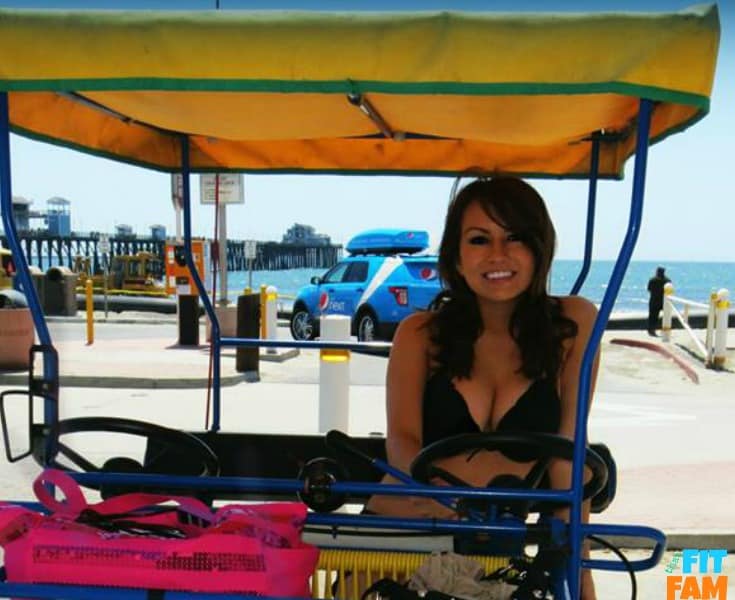 Renting a bike: A lot of places allow you to rent a bike or even one of those big carts you pedal. Pedal away and explore the coast!
Swimming: Take a swim while at the lake or beach or even your hotel pool.
Wakeboarding: Wakeboarding is really a full body work out. The first time you do it, it's tough getting up, but after that it's like riding a bike 😉
Paddleboarding: Paddleboarding engages your core as you try and keep balanced and of course is an arm workout as well since you are paddling.
Kayaking/Canoeing: Again with those arms!
Local 5k: Yep. They have these almost everywhere. Just do a simple google search & sign up!
Go to an amusement park/zoo: If you're vacationing stateside, like California or Florida, it's likely that you may be planing a Disneyland/Disneyworld visit. You are walking nonstop. That is plenty of exercise! And if you are in Southern California, stop by the San Diego Zoo or Sea World. Those are some of my favorites 😉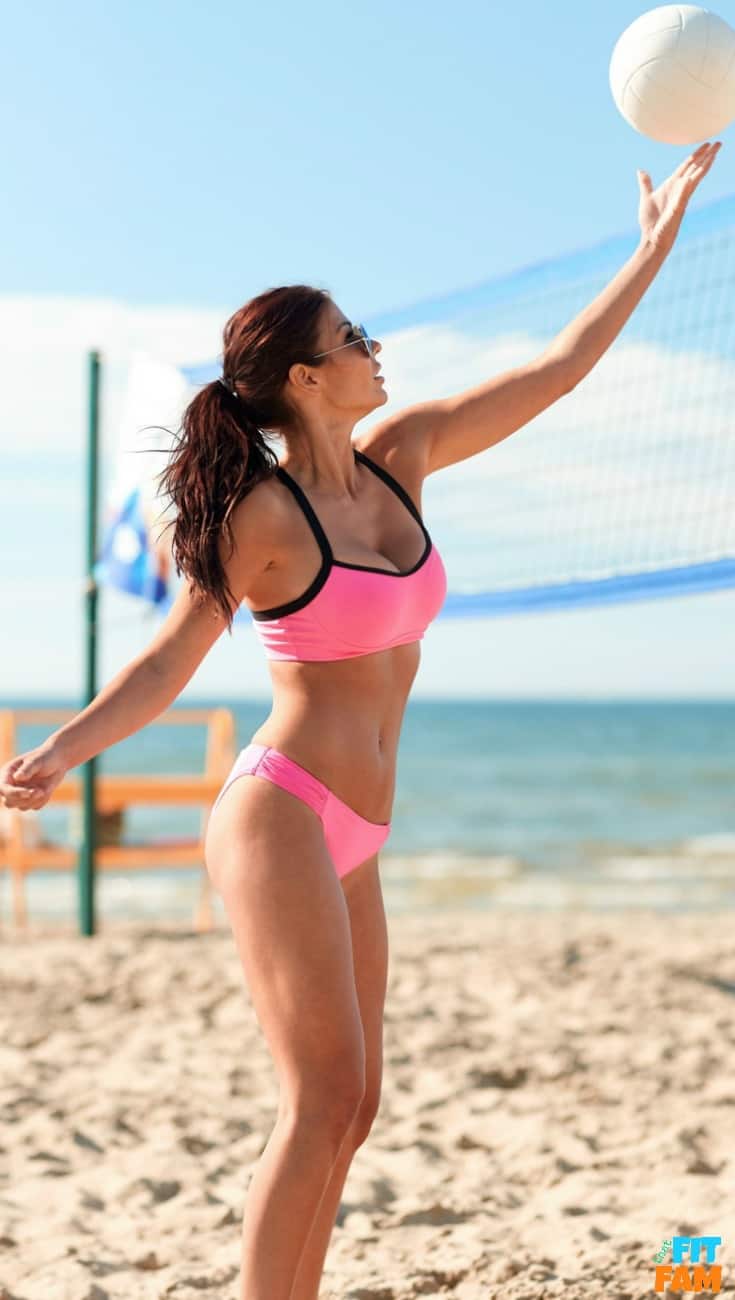 Beach Volleyball
Barefoot Beach Soccer: This has and will always be one of my favorite games to play in the sand!
Explore town: Just wander. Walking is exercise!
Hike: There are always local hikes to go on =)
Surfing
Dancing: Vacation is the best time to let loose and hit the dance floor!
Build a Giant Sand Sculpture: Okay, this one sounds like a little bit of a stretch but imagine with me for a second. To build a sand sculpture it requires sand & water. If you build a big one, it requires a lot of sand & water. So imagine all the trips back and forth from the shore carrying buckets of water. Now factor in the amount of walking through sand, the arm strength required to carry the buckets, and to carve out the details. This is easily a workout without even realizing it.
What are your favorite ways to exercise on vacation?