Here's a super fun & EASY lunch idea for Halloween! Your kids will love these PB & J Black Widows!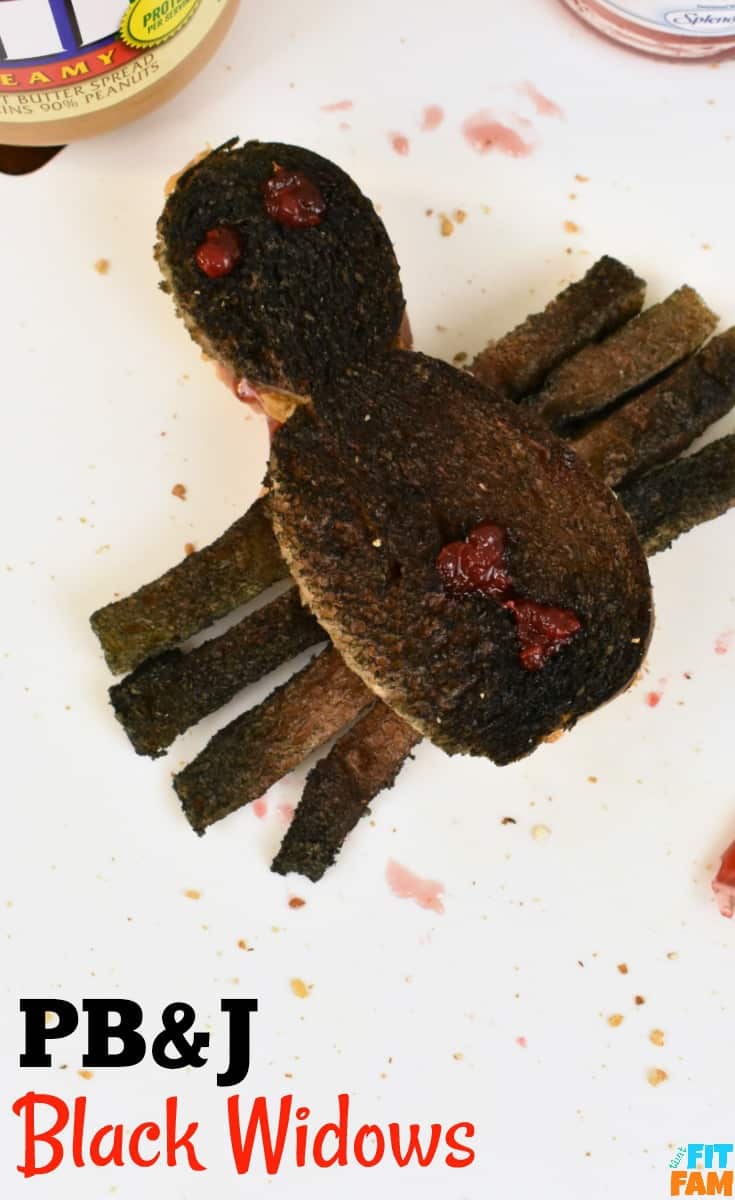 It's September and my 3 year old has already requested I make these 3 times! He thinks it's hilarious to eat a spider & always starts with the legs! Although, one of the times I made it for him, he just "killed" the spider and didn't eat it lol oh well…
Also, in case you were wondering, I did not burn the bread to get that black color. I actually used Wilton Black Color Mist. It's a tasteless, edible color spray. You just spray the top piece of bread and the spider's legs and voila, you've got a black widow! Just be sure to give the bread a few minutes to air out and dry, because aside from being a little wet, you will notice a bit of a smell from the spray. If you let it air out, it goes away pretty quickly.
To make these PB & J Black Widows…
You'll want to take 2 pieces of whole grain bread and cut the spiders body. I used the top crust of the bread as a guide. Next, cut out 8 legs from the scraps. And finally (not pictured), cut an hour glass out of one of the spider bodies.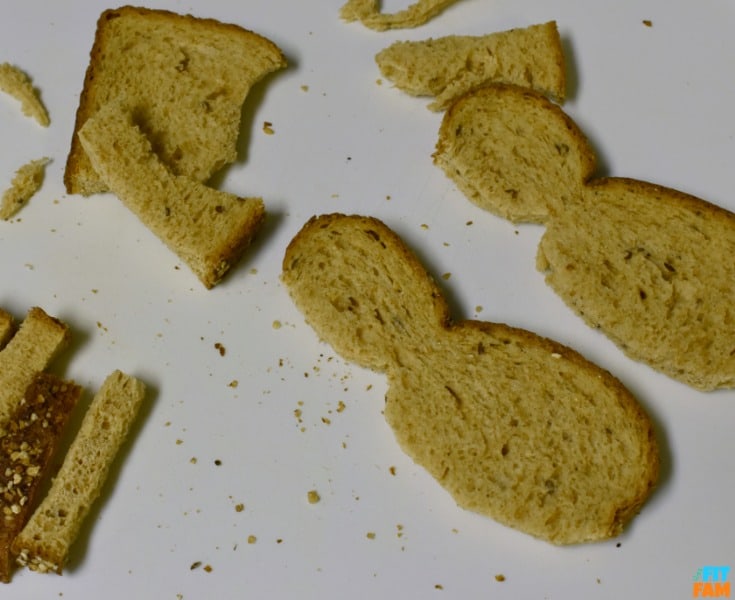 After these are cut out, set body with the hourglass and the 8 legs on a paper towel and spray with your black color mist spray. While this dries, spread strawberry jelly on the unsprayed black widow body.
When the pieces are dry, flatten the tip of each leg and then press onto the jelly body in desired location. Spread peanut butter on the other body.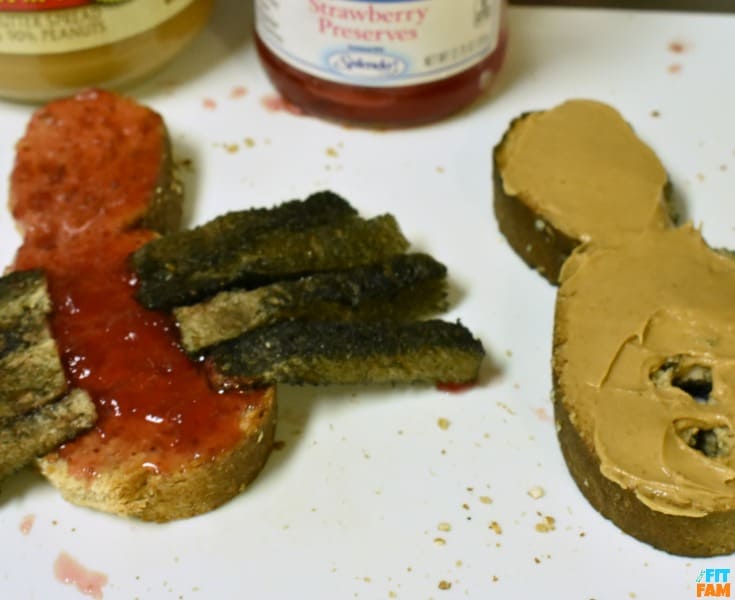 Place the peanut butter piece on top of the jelly piece. Now, take a piping bag or a ziploc bag with the corner cut off and fill with about 2 tsp of jelly. Carefully fill the hour glass with this jelly to really accentuate it. At this time you can add jelly eyes if you wish. Now, admire your adorable creation and enjoy!