Salsa de tomatillo y chile de arbol is exactly what it translates to. It is a salsa made from tomatillos & arbol chile peppers. This isn't a chips & salsa recipe; it's a salsa you add to tacos, taquitos, etc to kick up the heat a bit & add a nice flavor.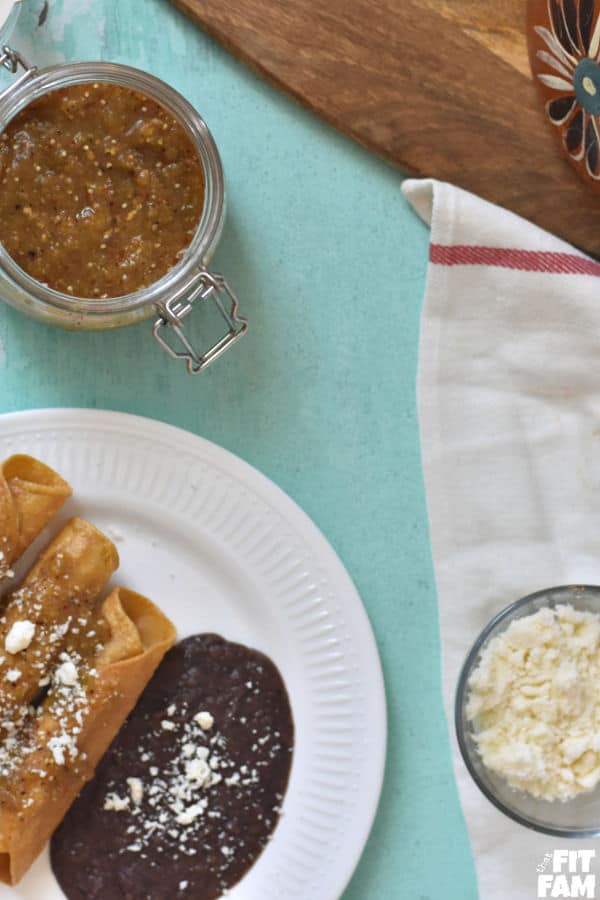 You can definitely make this salsa spicier if you'd like or tone it down by adding less chile peppers. The more peppers you add the more red in color this salsa becomes.
I would never call this a red salsa or a green salsa because the color changes based on the number of peppers you add. Sometimes it's green, sometimes it's kind of brown, and sometimes it's red.
The amount of chiles you add will vary based on how spicy you want it and also how hot your peppers are.
In the past I've had bags of dried arbol peppers that were not that spicy & so I added close to 30 peppers resulting in a very red salsa (even with the green tomatillos).
The last few times I've been using arbol peppers from a bag that is a lot hotter, so I only use about 10 and get a salsa of the same hotness level, but it's a bit greener in color since I don't use as many.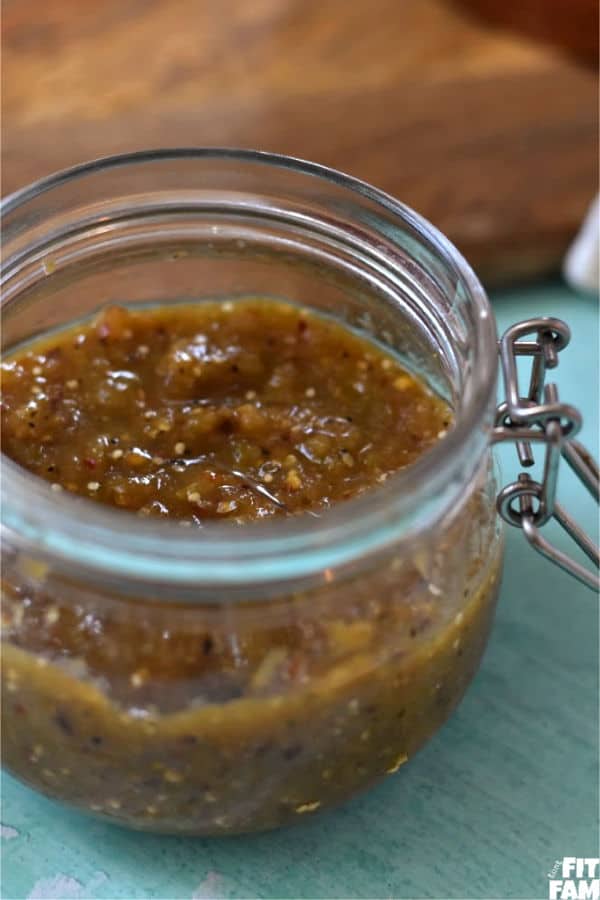 I would definitely suggest using less arbol chiles and then tasting it first to see if you need to add more or not. You can always add more, but once it's too hot, that's it (unless you want to run to the store for more tomatillos).
Roasting the Tomatillos
I'll explain the exact steps in the recipe card at the bottom of this post. But, first, you want to husk your tomatillos and wash them well. They will be a little sticky, but as long as any dirt has been removed, it is fine.
If there are any tomatillos with holes in them or any weird deformities you want to chuck those.
Tomatillos do not work the same way as potatoes. You can't just cut off the bad part. Those tomatillos have a really weird flavor and will ruin your salsa. Trust me, I've made that mistake before.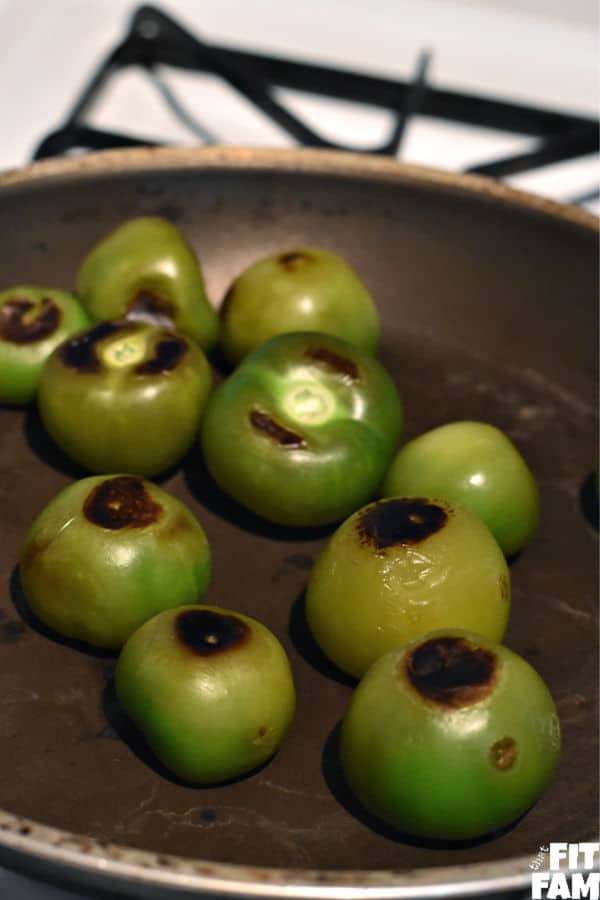 Then just roast them on a pan, rotating them occasionally until they go from a bright green color to a more pickle-y color. They will char a little and that is fine.
Next just blend those tomatillos with the remaining ingredients and you are good to go.
We love this Tomatillo salsa with breakfast migas, enfrijoladas and chicken tinga filled empanadas.
Salsa de Tomatillo y Chile de Arbol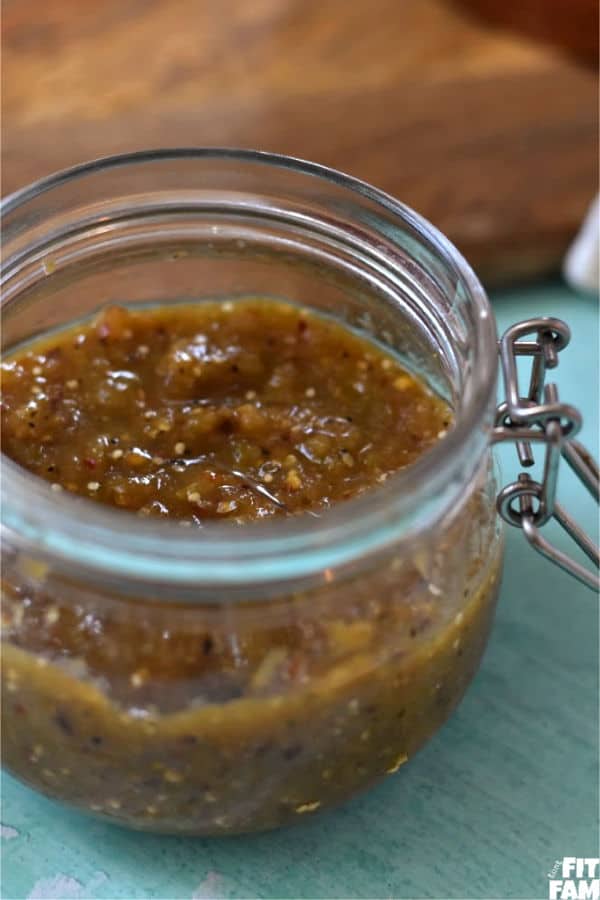 The perfect salsa to add spice & flavor to tacos, taquitos, empanadas and any other Mexican dish.
Ingredients
6 tomatillos (more if they're smaller than average)
10+ arbol chile peppers (stems removed)
1/4 onion
1 clove garlic
pinch of salt
1/4 cup water
Instructions
Husk & wash the tomatillos.
Roast, rotating occasionally, in a dry pan on stove until they change color.
Add all ingredients to a blender, starting with only 10 arbol chile peppers & adding more if desired.
Blend until smooth.
Notes
The spiciness level of the dried arbol chile peppers tends to vary by bag. Add only 10 to your salsa & then do a taste test to see if you would like it spicier. I've added as many as 30 in the past, but my current bag has me adding only around 11.
Recommended Products
As an Amazon Associate and member of other affiliate programs, I earn from qualifying purchases.