It's Day 12 of the 12 Days of Christmas Blog Hop and today's topic is Stocking Ideas. So today I'm sharing some stocking stuffers for gym goers! These are perfect if you have loved ones who are trying to be a bit healthier this new year and don't need tons of candy.
We have teamed up with 50 plus bloggers to bring you tons of DIY Ideas and Recipes to make your holiday season merrier. There are 12 different posts in the series and we have spread them out over a four week period with three posts per week. Now is the time to subscribe!
GO HERE for the complete list of Dates and Topics plus a collection of most popular holiday ideas including ornaments, games, recipes and more from all 50 plus talented bloggers!
It's Day 12 and we are ready to Hang the Stockings by the Chimney with Care!
---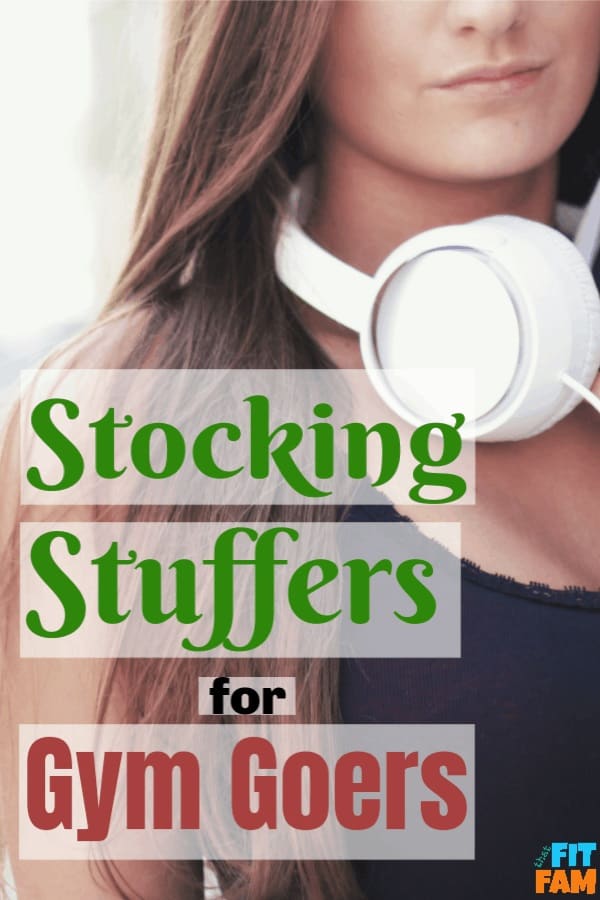 Stocking Stuffers for Gym Goers
I love candy & sweets, but between Halloween, Thanksgiving & Christmas, it just feels a little like a sugar overload. Not just for Scott & I, but for the kids too, which is why we try to incorporate more non candy stocking stuffers.
We have a lot of generic ones for all ages in the list linked above, but today we wanted to focus more on stocking stuffers for gym lovers.
There are definitely tons of fun things that can fit in your stocking. If you or another family member is really into working out or just is trying to be healthier, we hope this list inspires you!
F.Y.I. Pictures are clickable!
Grip socks– Perfect for aspiring yogis (also great for the trampoline)
Loop Bands (aka booty bands) – These are great for adding more resistance to any exercise. I love them for added resistance on squats, glute kickbacks, and leg abductions.
Hand Straps– These are amazing for helping your grip! Think of them as an alternative to weight lifting gloves. Especially handy if your gym is like mine and doesn't allow chalk.
Wireless ear buds– They have pricey ones like these Apple Air Pods, but there are also cheaper versions as well. Both options would be a great stocking stuffer!
Pocket Food Scale– Yes, they make these! No excuse to not hit your macros on the go!
Invisi bobble hair tie– I have some of these. They hold your hair in place without creating kinks!
Single serving protein packs– almost every protein powder offers single serving packs. Perfect for on the go!
RX Bars– or any protein bar really…
Beef Jerky– in single servings of course
Gift Cards– to anywhere, any fitness apparel store, a gym, etc. These will definitely fit in a stocking.
Scroll down for even more Christmas Stocking Ideas you can use this holiday season!
---