I named this "strawberry mango smoothie," but really it's better described as a strawberry, banana, mango, lime smoothie, but that's too long of a name. Regardless of what you call it, it is refreshing, so delicious and dairy-free.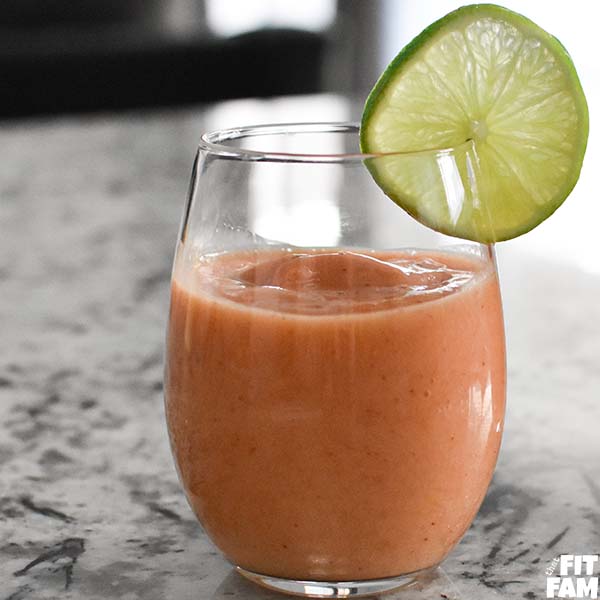 We are not a dairy free household, we just think smoothies taste better without yogurt in them.
Something I've learned over the years is that the BEST smoothies have apple juice as the base liquid. So, that's what we've got going on here–apple juice.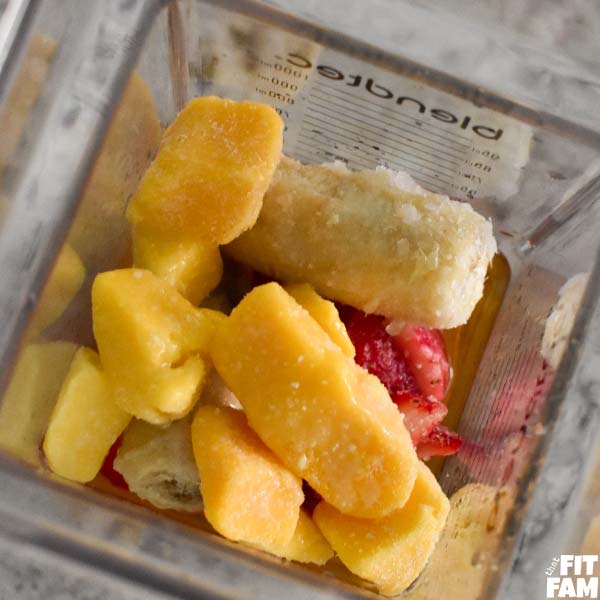 I add about 10-12 oz to make two smoothies. Then add in a frozen banana, about 6 frozen strawberries, and a handful of frozen mango. Last, squeeze in the juice of a lime and blend!
I buy our frozen mango in bulk from Costco and then just freeze the bananas and strawberries myself whenever I think we won't eat them in time while fresh. This time I actually bought our limes in bulk from Costco as well. I figured, I can always have the kids make a pitcher of our fave limeade if we don't use them up before then.
Yield: 2 smoothies
Strawberry Mango Smoothie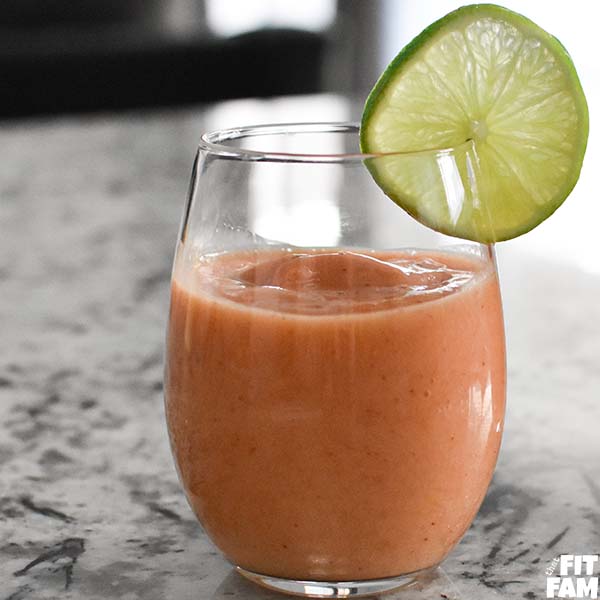 A refreshing strawberry mango lime smoothie that is perfect on a hot summer day.
Ingredients
10-12 oz apple juice
6 frozen strawberries
1 frozen banana
handful frozen mango
juice of 1 lime
Instructions
Blend all ingredients until smooth.