Alright guys, I have officially birthed two children, breastfed with both & I am calling bull**** on the whole "breastfeeding makes the baby weight melt off" idea.
Why? Because there's so much that goes into it with all the extra hormones pulsing through your body, plus even if you were active during your pregnancy, your daily workouts are on hold for 6 weeks, & you now have a more sedentary life while your body heals.
Bottom line: if you want to lose weight while breastfeeding it will not be easy, despite what others may think.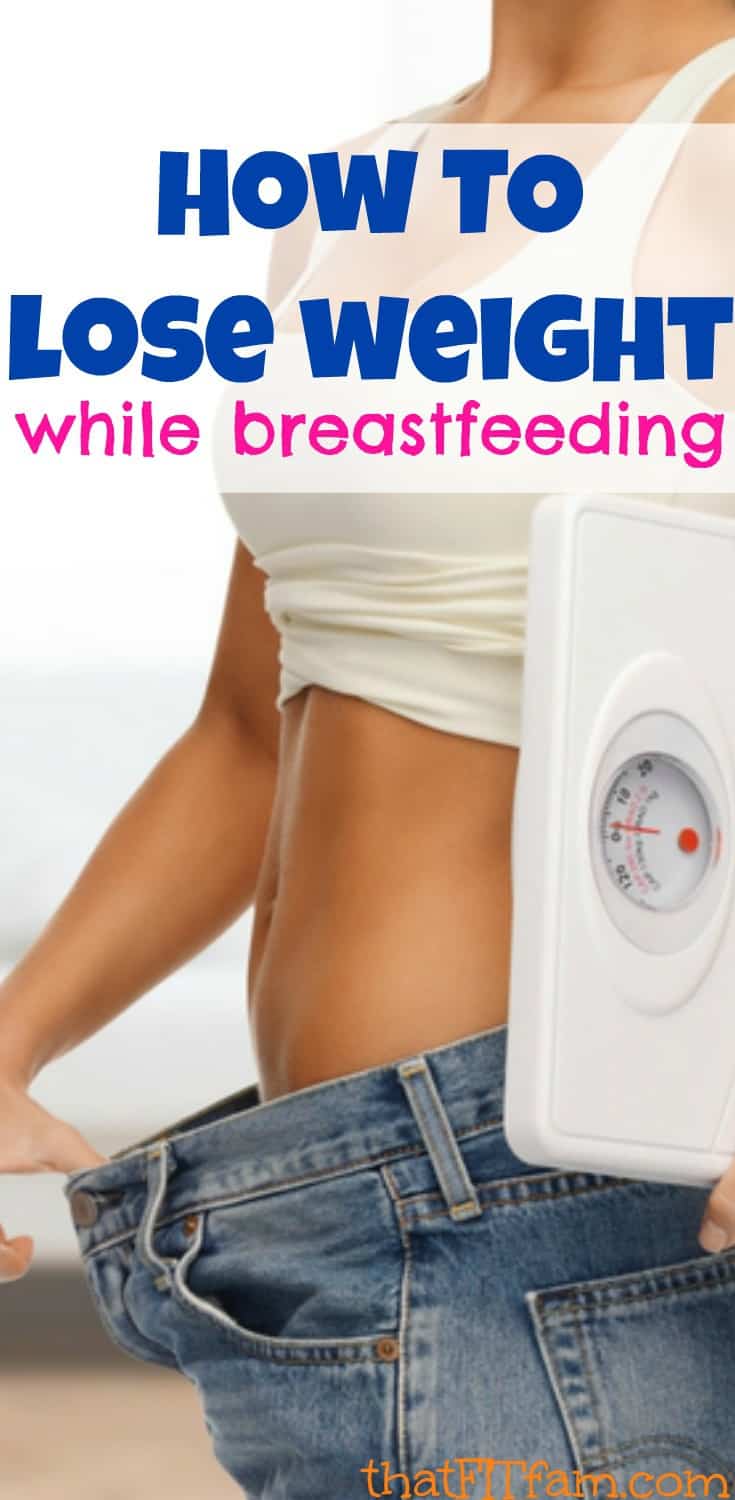 With my first, I gained about 40 pounds during the pregnancy and really used it as an excuse to avoid workouts toward the end.
Yes, a good amount of weight "melted" off after David was born, but only about 20 pounds, that left me with 25 pounds of weight that I needed to work HARD to lose!
This time with Farrah, I stayed active & ate healthy the entire pregnancy, gaining only 25 pounds, but even still those last 5 pounds were a pain to lose! Why? Because weight loss while breastfeeding is still weight loss; it is still difficult.
Why do people think it is easy to lose weight while breastfeeding?
The main reason are statements like these: "Our bodies burn almost 20 calories to make just an ounce of breast milk" (Shape Magazine). If this is true then, for a milk machine like me, I burned anywhere from 600-1000 calories a day just by pumping alone!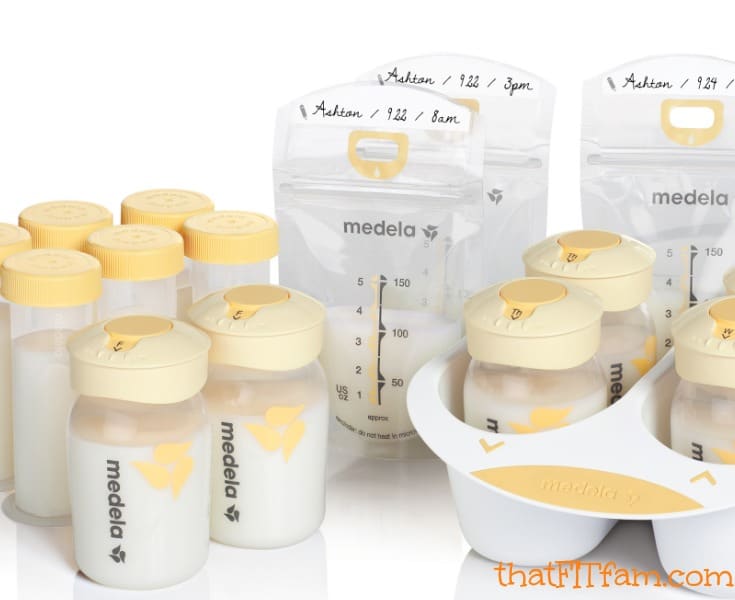 I am not arguing that 20 calories per ounce of breast milk aren't "burned," I'm just suggesting it doesn't necessarily mean we're losing any weight more quickly because of it.
Honestly, I was so frustrated in the first month postpartum. I would eat amazing & that scale wouldn't budge! Then there were times where I ate mostly amazing, but had ONE cookie & I gained 5 pounds! That cookie had to be less than 100 calories and I was burning at least 600 just from breastfeeding, so what's the deal?
There are so many different factors involved when you are postpartum AND breastfeeding.
Lack of sleep for one. Less sleep, which is pretty typical of new moms, can actually cause your metabolism to slow AND can trigger a hormonal change that makes you want to eat more!
Lower activity levels. Yep, especially those first 6 weeks when you are still healing and even after it can be difficult to squeeze a work out in especially with that lack of sleep we mentioned earlier.
Stress. Any stressed moms out there? Did you know stress raises your cortisol levels which can slow your metabolism??
Not eating enough! THIS IS HUGE!! If you are not eating enough your body will hold on to fat stores. It gets confusing because when we hit a plateau in our weight loss we immediately think we need to cut calories, but that may not necessarily be the case. Take a look at the types of food you're eating. It is more complicated than calories in and calories out, which is why I recommend counting macros. Maybe you're consuming too much fat and too little protein. Adjusting your macros could be the solution to your weight loss dilemma. That or the other factors I've mentioned thus far. Be careful when deciding to cut calories and NEVER go below the amount of calories needed to support your resting metabolic rate, that is just too drastic of a calorie cut.

Eating too much.

Obviously this is huge as well. I had this problem with my first. I had grown accustomed to eating way larger portions than normal and had to re-train myself to eat the correct amount. No more thirds and fourths for me 😉
Hormones. Even if you didn't have trouble with any of the other factors, weight loss while breastfeeding is already going to be difficult just because of hormones alone. When you are breastfeeding, you experience a drop in fat burning hormones testosterone and estrogen and an increase in prolactin. What's prolactin? It's a hormone that basically tells your body "Hey! Hey! We don't want to get rid of all that fat just yet, we're breastfeeding remember? Let's hold onto that just in case of an emergency." Prolactin will do its best to make sure you always have an energy source available for milk production for your baby. I'm not making this up! Studies have shown that it actually "impairs the body's ability to maintain a balanced metabolism (source)." Also, remember when I mentioned stress? Stress can also increase your levels of prolactin!
So, what's the answer?
Start with your diet. Take a look at the foods you are putting into your body and do your best to fuel your body, by limiting the junk.
Next, make sure you are not over eating or under eating. Start by calculating your RMR, then add about 500 calories to that to support breastfeeding. Tracking your food for a couple of days on the free MyFitnessPal app can be a big wake up call! (MyFitnessPal Hacks)
Make sure your calories are coming from a good balance of protein, healthy fats, and lots of whole grains. Avoid processed foods if you can and drink lots of water! Doing this will ensure you are feeling fuller but actually eating less because processed foods are so much more calorie dense than whole grains and other non man made foods.
Also, stay active! It is not easy with kids, but even a short walk to the park is better than nothing.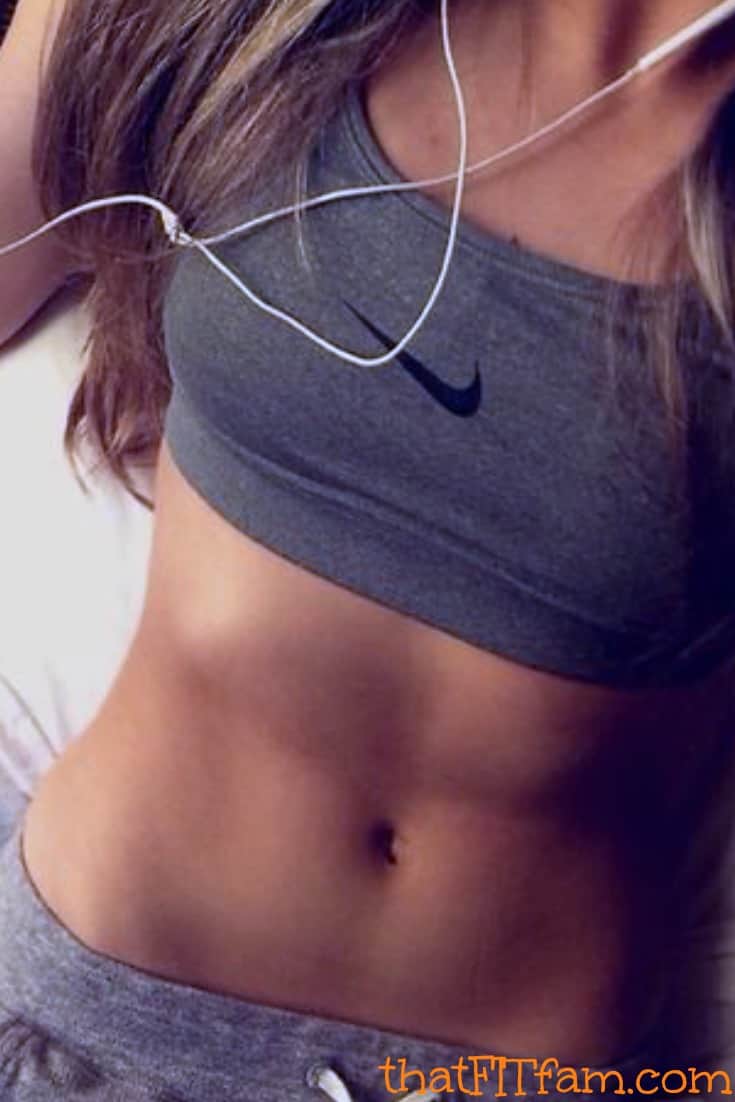 Can I lose weight even with the extra 500 calories tacked on?
Absolutely. So basically, your RMR is the absolute minimum number of calories you need to support breastfeeding. You definitely do not want to dip below that or you could risk losing your milk supply. That extra 500 we added on gives you the flexibility to be active throughout your day without dipping below your RMR from calories burned. This way you can lose weight safely and gradually without affecting your milk supply.
If you have any concerns, speak with a nutritionist or a dietitian.
In conclusion…
It is not easy to lose weight while breastfeeding. We have so much working against us as new moms, but that doesn't mean it is impossible and it doesn't mean that you have to quit breastfeeding. It just means you need to be persistent. Keep eating well and working out, it will come off. And just remember, losing a few pounds isn't worth the risk of losing your milk production. If you are able and wanting to breastfeed, you should.
Please, don't be so hard on yourself if you haven't lost the baby weight! We are working against hormones, stress, lack of sleep, and just sheer exhaustion!