So many people think that one of the best reasons to workout is to lose weight.
But, that's just not true and if that's your goal, you probably won't be successful. Working out is only part of the equation. To truly have success with weight loss you need to focus on your nutrition. Like they say, you can't out exercise a bad diet.
The best reasons to workout have nothing to do with weight loss and everything to do with how it makes you feel.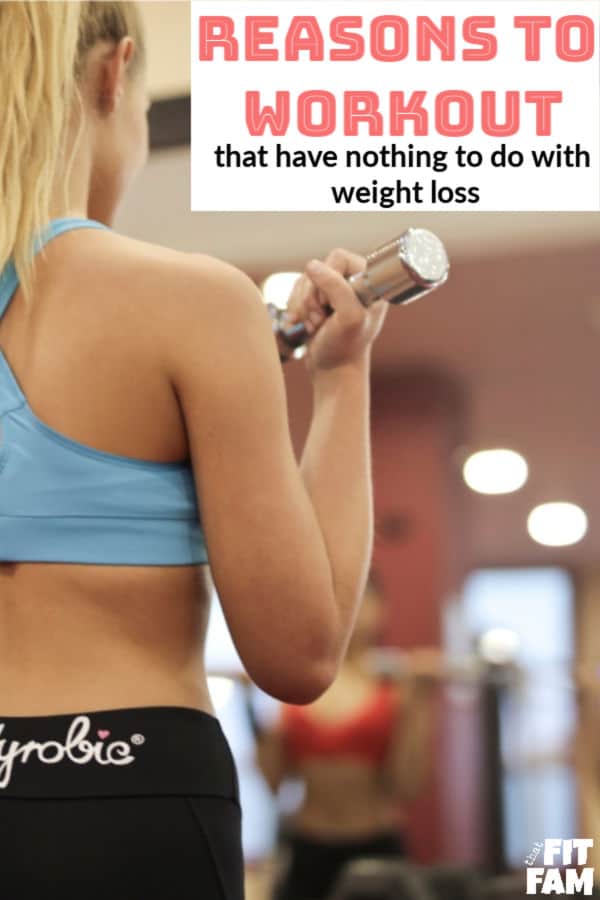 So read on & let me convince you to hit the gym tonight 😉
Reasons to work out!
It makes you happy.

There is a direct relationship between happiness and exercise. In fact, a 2012 study recently confirmed that serotonin, dopamine, and norepinephrine levels in the hippocampus were significantly increased by exercise (source). This suggests that exercise may actually help prevent depression.

It can make you more capable of handling daily duties more easily.

I can't tell you how many times I've had to walk up three flights of stairs to our apartment carrying my infant in her carseat in one arm and my 2 year old toddler son in the other. Sometimes my toddler, being in the "terrible two" phase just refuses to listen. He doesn't want to walk upstairs; he doesn't want to walk to the car, etc. So what other choice do I have? I can't leave either one alone while I take them one at a time to our destination. I exercise so I can have the strength to be a mom & just perform daily tasks with ease.

It is a stress reliever.

Your body's natural reaction to stress is fight or flight. However, as much as I would love to be able to run away from every stress I have, that is not how things are handled in today's world. That being said, our bodies still produce the chemicals for said reaction which can leave us feeling antsy & stressed out. Exercise provides a way to relieve those feelings. Sprint it out!

I remember one time being really upset when I was in high school & I didn't know what to do so I decided to go for a run. I probably ran 10 miles that day & I felt amazing afterward. Honestly, I remember feeling like I could run another 10, but stopping because I didn't want to push my body too far. It really is amazing how strong that fight or flight instinct is. Expel that energy! It's what your body was meant to do!

Me time.

I will admit that I need some time to myself to be a better mother, wife, daughter, friend, etc. On days I am not able to sweat it out, I find myself more irritable. It sounds silly, but I used to think it was selfish of me to take time for myself. And truthfully, I would rather hang out with my family than work out, but I know that I am a better, happier version of myself when I get some me time.
I think of it like a cell phone. It works great until it runs out of battery & then what do you do? You charge it. The gym is basically the way I re-charge & so that I can handle difficult situations like when David decides he wants to take off his diaper & poop in the corner & then runs over to the cupboard & dumps out all the baking soda during the 60 seconds I'm using bathroom. A little "me" time is really not selfish, it's necessary.

You can eat more.

Since the more calories you burn during your work out means the more calories you need to maintain your weight, you get to eat more than you would if you weren't working out. I am definitely on board with being able to eat more food!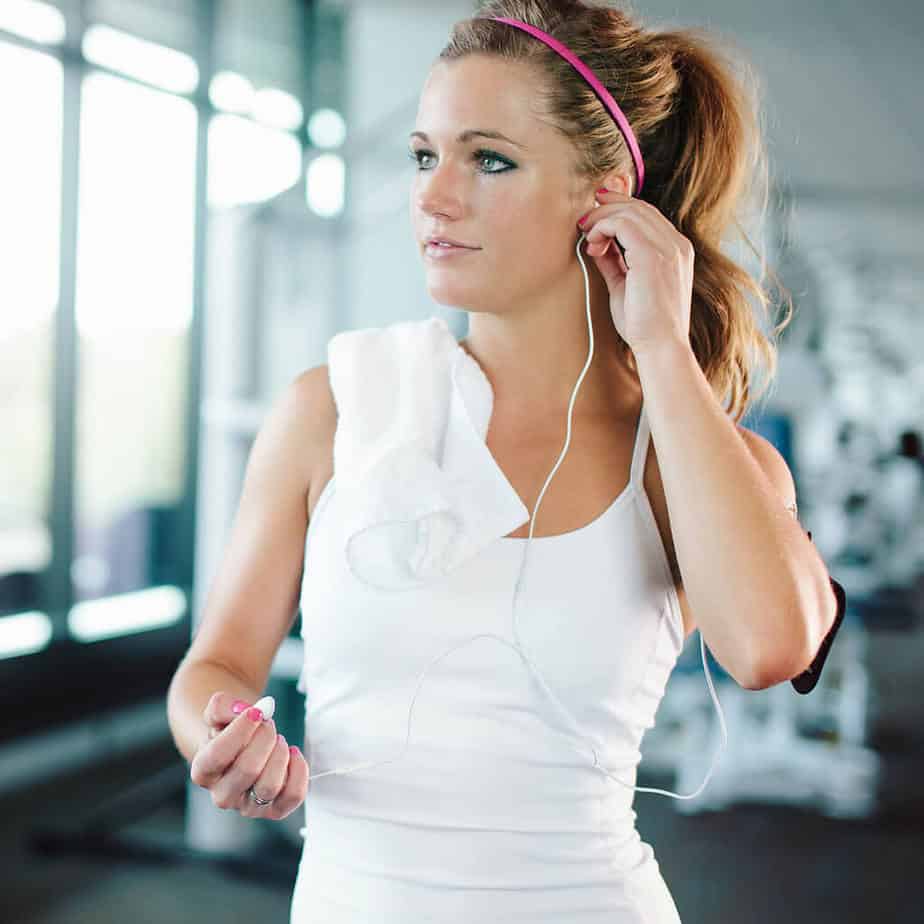 Hit the gym! Don't forget to bring a good playlist. If you want to get the most out of your work out good music is a must! Check out this post to find out why!