As you probably know from our Cajun Zucchini Fries recipe, my husband loves all things Cajun, he also loves shrimp. Sooo, of course, a Cajun Shrimp recipe was a must! And it really doesn't disappoint, especially if you pair it with this spicy cauliflower rice.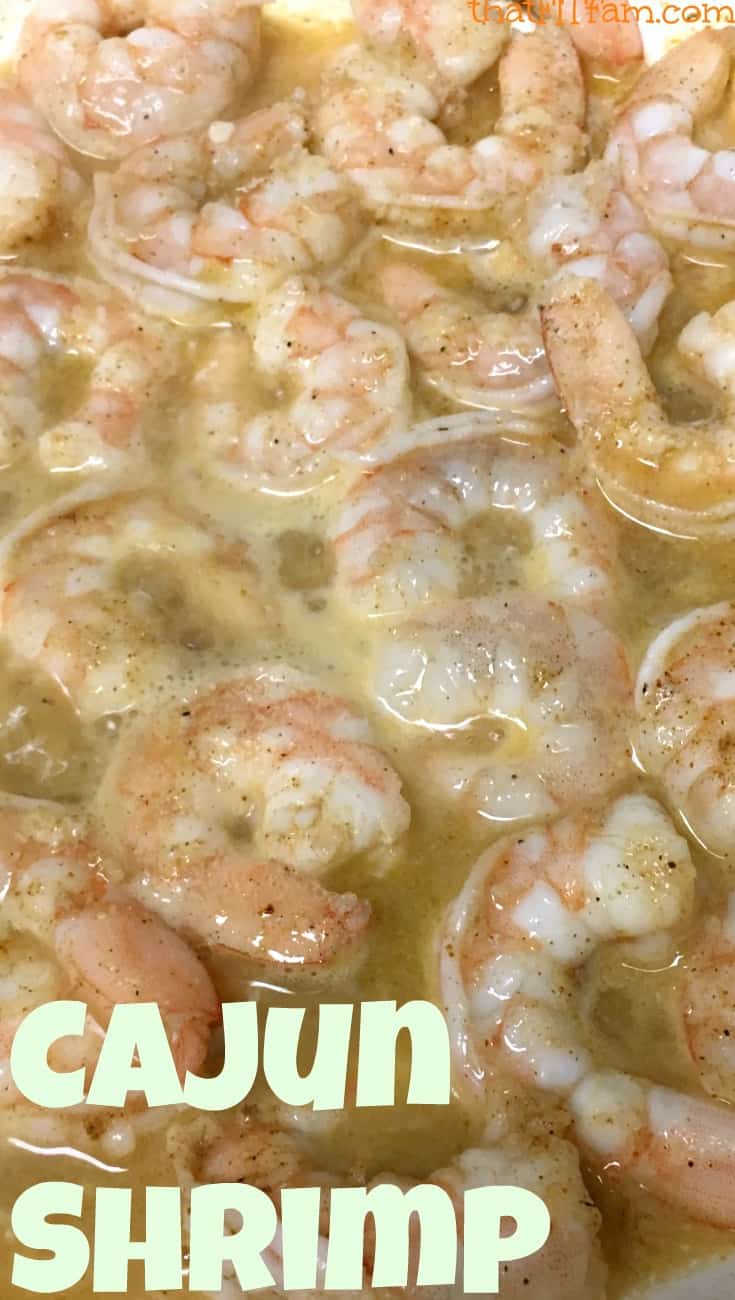 My favorite part making Cajun Shrimp for dinner is just how quickly it comes together. I mean not only does shrimp defrost super quickly, it cooks just as fast! This is actually one of my go-to dinners when we are low on time or I forgot to defrost some chicken.
Tips for success:
If you are making our spicy cauliflower rice too, be sure to have it at done to the last step when you start the shrimp. Shrimp cooks so quickly, if you want both to be done at the same time it is ideal to start the shrimp while you're waiting for the chicken stock to be absorbed in the spicy rice.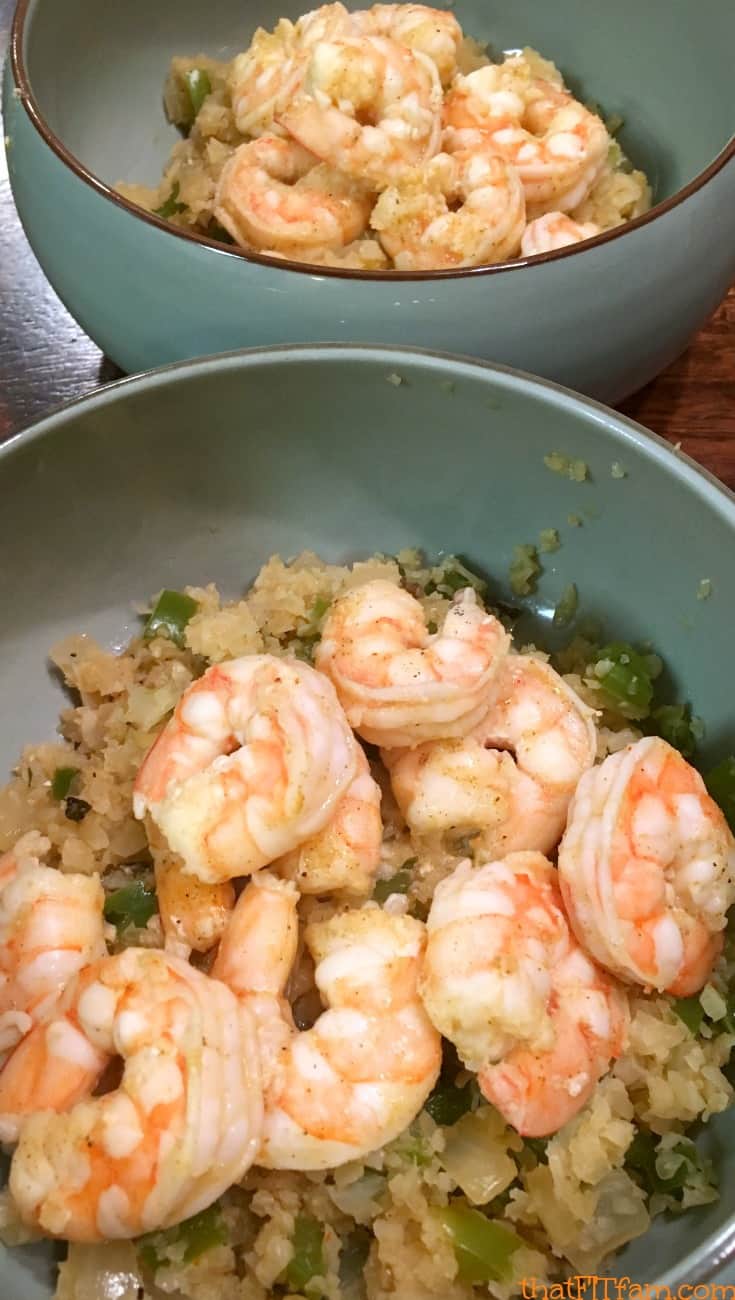 If you're not feeling Cajun, but still want shrimp, my favorite way to make shrimp is similar, but just shrimp, butter, garlic, and a couple dashes of Tabasco. Voila! So basically, no Cajun or chicken stock. Still tasty, just not Cajun style 😉
I hope you enjoy this meal! Let me know how it turns out int he comments below.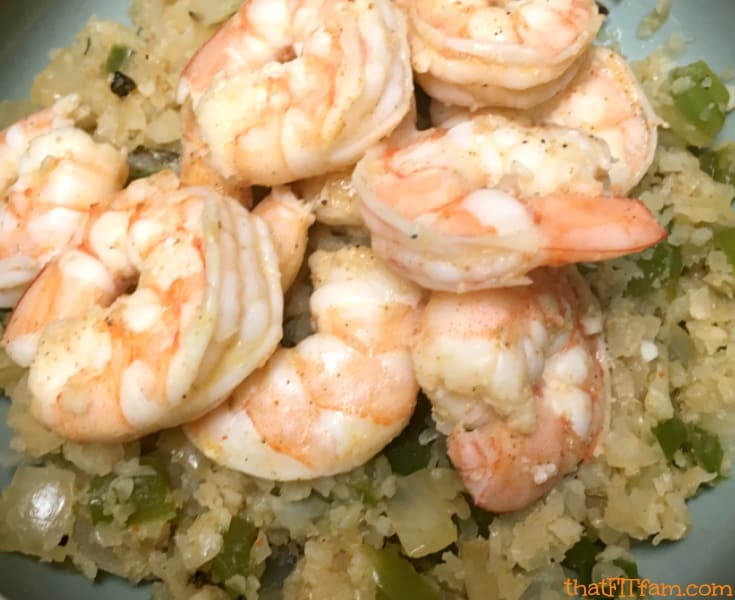 Cajun Shrimp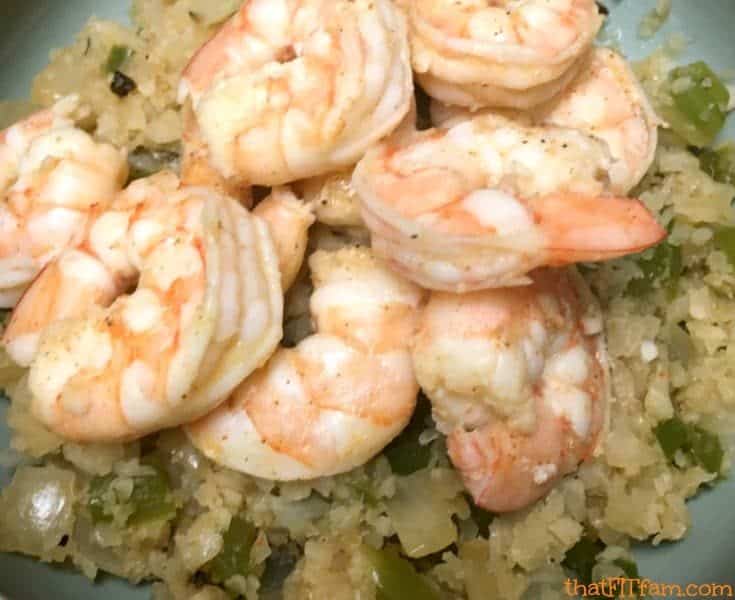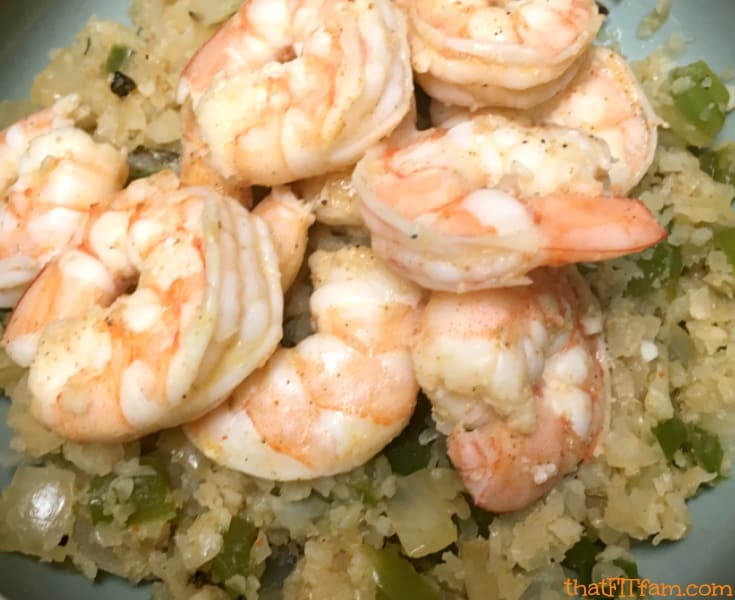 Quick & Easy Cajun Shrimp recipe that is great for a healthy low carb dinner or lunch
Ingredients
12 ounces large shrimp, peeled and deveined
1 1/2 tsp Cajun seasoning
1 garlic clove, minced
1/2 tbsp butter
¼ cup chicken stock
1-2 tbs lemon juice
Instructions
In a medium saucepan, heat butter over medium heat.
Once melted, add garlic, shrimp, and Cajun seasoning.
Toss to coat all shrimp with seasoning and then add in chicken stock & lemon juice.
When shrimp is pink in color it is done.
Serve with our spicy cauliflower rice and a little of the sauce mixture.
Nutrition Information:
Yield:
3
Amount Per Serving:
Calories:

123
Total Fat:

3g
Carbohydrates:

0g
Protein:

21g
You may also like: