Our low carb mini cheesecakes have been such a hit, we decided to create another variation: Oreo Cheesecake Shooters! This version is a little different, because the main ingredient is cottage cheese instead of greek yogurt, and I think I might love it MORE!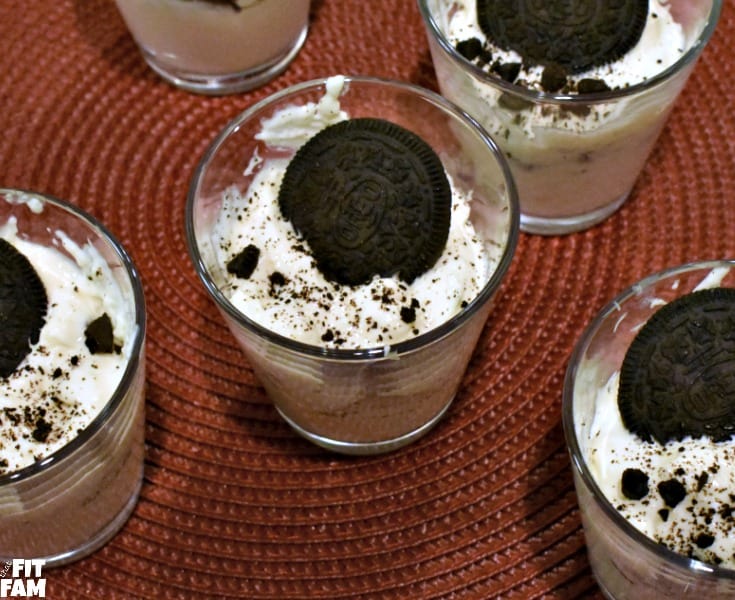 Greek Yogurt is great, but there's always a little tangy, yogurt-y taste which pairs perfect with the strawberries in the other recipe BUT since we decided to use oreos this time around, I wanted something a little more subtle. Cottage cheese was the perfect replacement! Seriously. These oreo cheesecake shooters are soo good and surprisingly good for you too.
Each shooter only has 1 oreo cookie, so it really shouldn't ruin anyone's diet. Everything in moderation right?
The glasses we use are 2.5 oz, but if I were making these for a party I would definitely go with these 2 oz Mini Dessert Cups instead to make the shooters look a little more full. I would NOT use a 3 oz shooter, unless you wanted to increase the portions, which actually is something you may want to do because these oreo cheesecake shooters are delicious, but that's up to you. The recipe makes 5 shooters which is perfect for dessert for our small family.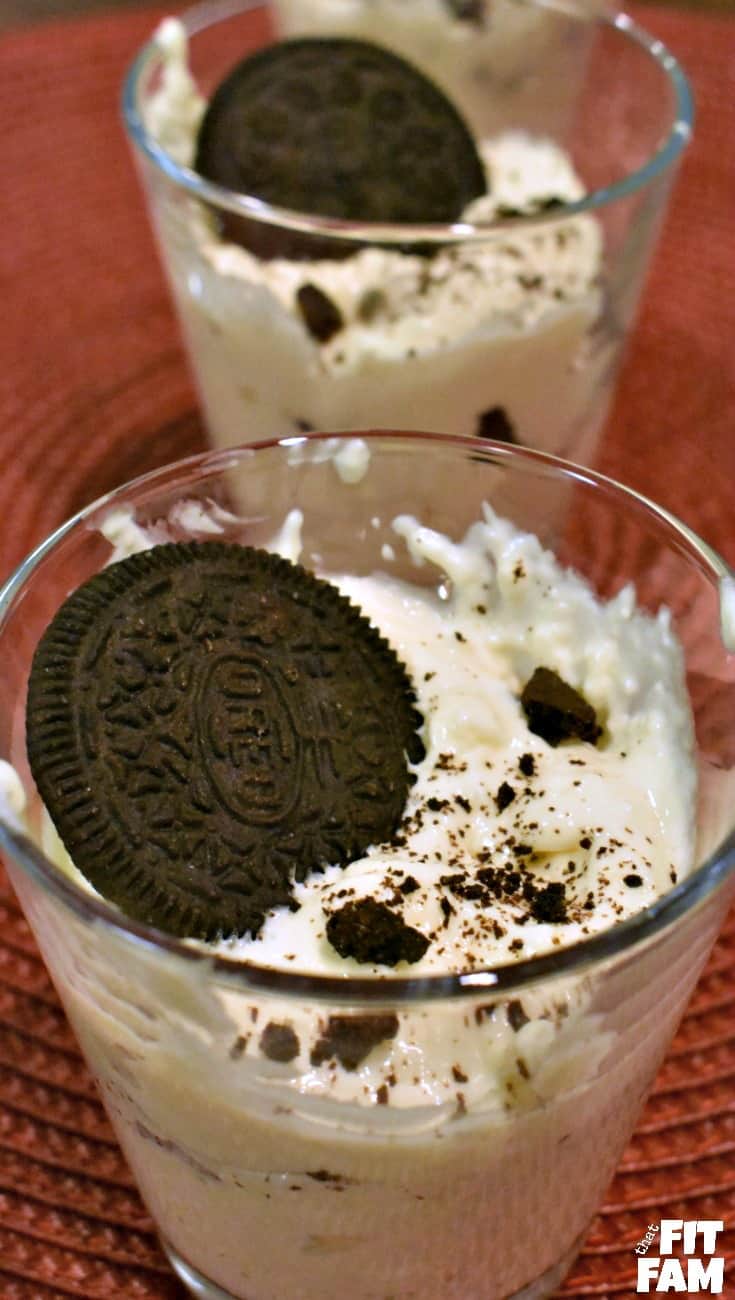 Yield: 5
Low Carb Oreo Cheesecake Shooters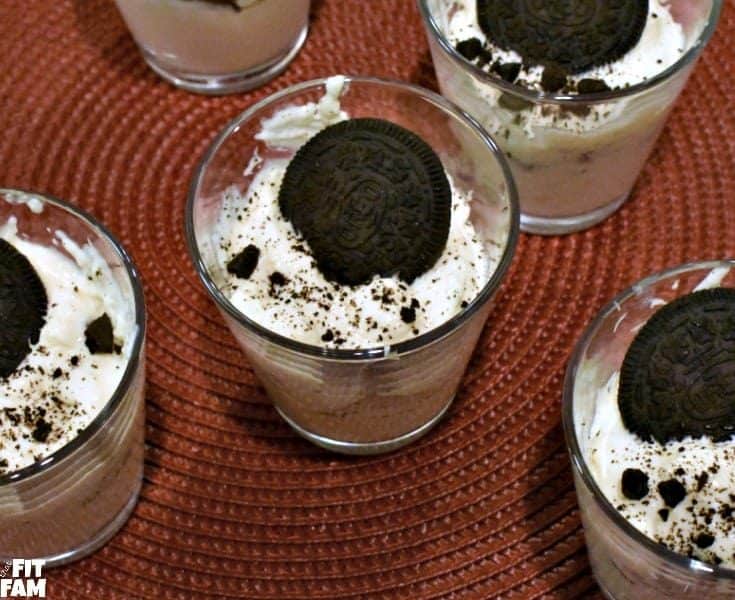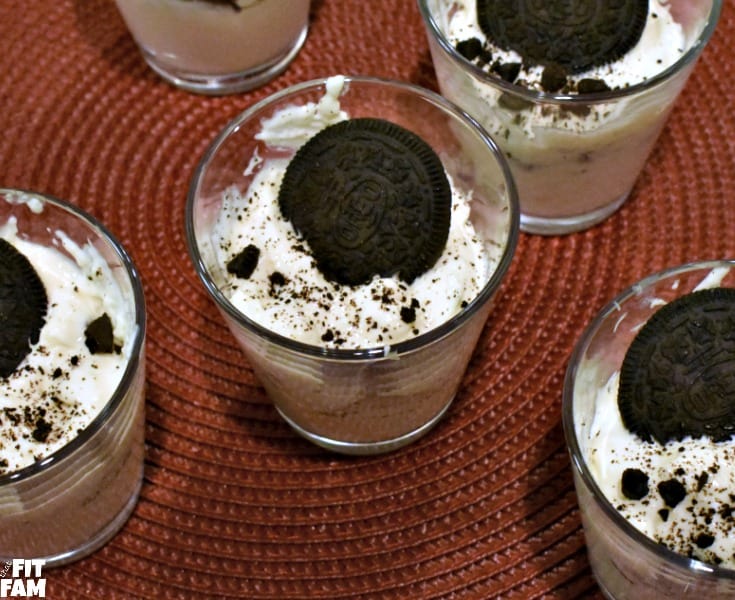 Delish low carb Oreo Cheesecake flavored shooters make the perfect healthy dessert to bring to parties or just to enjoy at home.
Ingredients
1 1/2 cups 2% Cottage Cheese (Darigold brand)
1 packet Sugar Free, Fat Free Cheesecake Flavored Pudding Mix
1 cup Lite Cool Whip
5 Oreo cookies
Instructions
In a food processor, blend Cottage Cheese and Pudding Mix until smooth.
Pour into bowl and stir in Cool Whip
Fill shooter glasses half way with mixture, crumble in 1 side of each Oreo into each glass. Reserve top half of Oreo.
Add remaining cheesecake mix and top with the top halves of the Oreos.
Refrigerate for 2 hours and enjoy!
Notes
Darigold brand cottage cheese is the only brand I use for this. Other brands just don't taste nearly as good.
Want more cottage cheese recipes? Try these: