For the past few weeks I've been brainstorming lunchbox ideas for school because… (drum roll please)…
…David is going into KINDERGARTEN! I can't believe I officially have a kindergartner! I have so many mixed emotions right now.
This truly caught us by surprise. He has a Summer birthday so for a while we were thinking that we would red-shirt him. But, alas, we are not.
Anyway, growing up we never had homemade lunches so this is new territory for me. But, after much research, I've learned most kids' lunches have a few main components that I will go over.
How to build a school lunch:
Pack a protein source
Pack a carb source
Pack a fruit and/or veggie
Pack a dairy
Optional: pack a treat
Those are the 5 main components of a well balanced school lunch. I personally will be avoiding the optional treat just because my son doesn't need any extra sugar. Who knows though, maybe I'll start packing treats on Fridays or something in the future. We'll see…
Simple Lunchbox Ideas for School: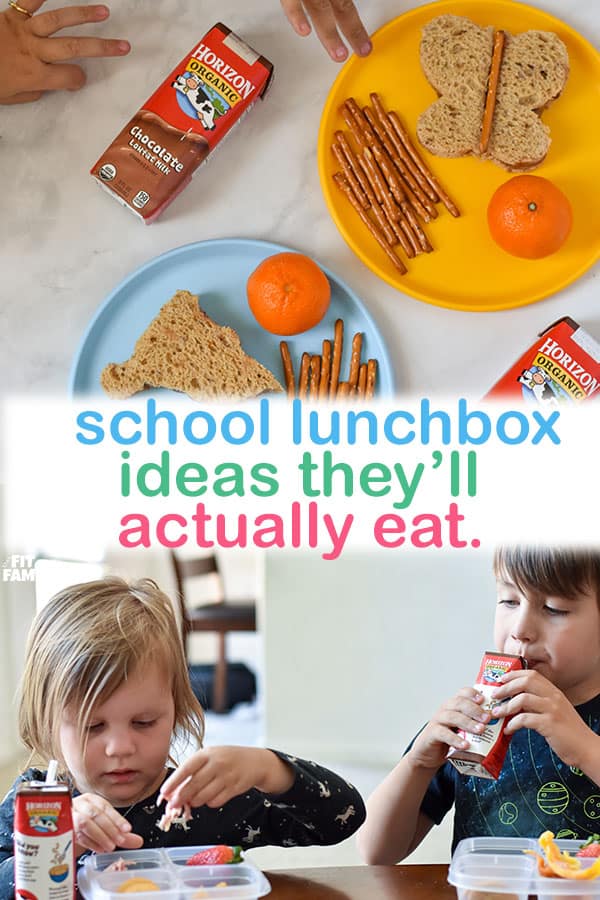 Idea 1: build your own lunchable
This is super easy and tastes better than store bought lunchables. I used my bento lunchbox kit to make the Boar's head ham into little stars. I also packed ritz crackers, strawberries, dried mango, and chocolate milk. You can add cheese slices, my kids just aren't huge fans of it.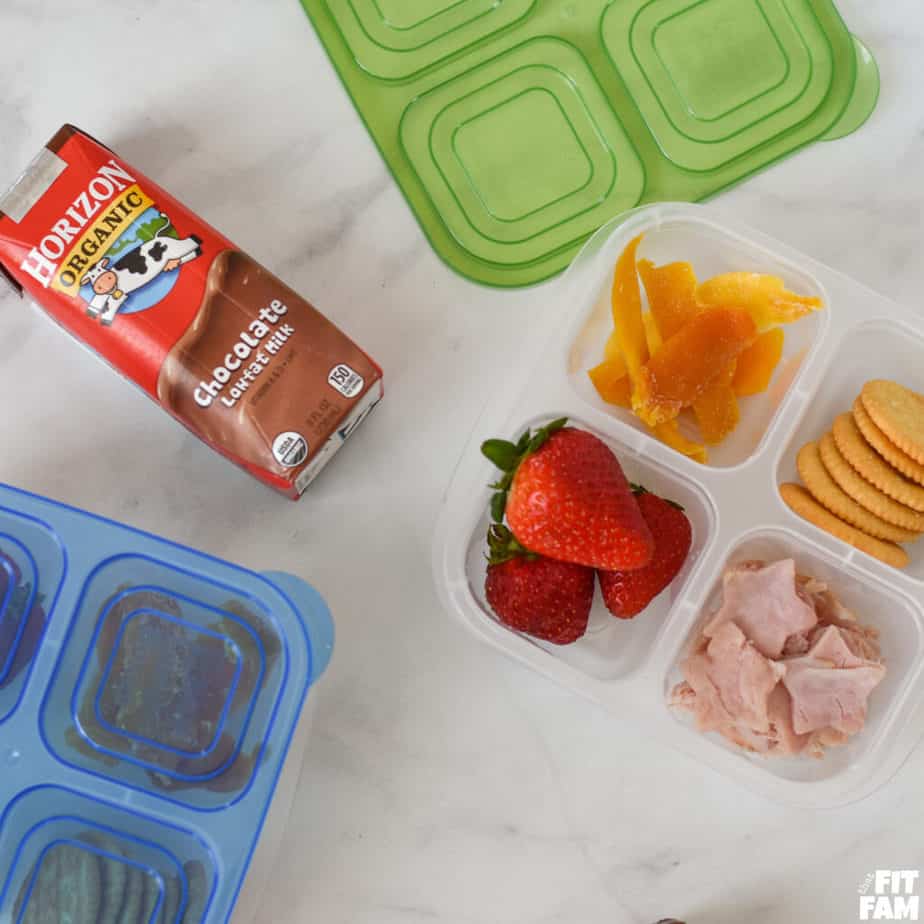 Idea 2: Deconstructed Nachos
My kids LOVE tortilla chips. For this, I take all the makings of nachos & pack them separately. Starting with ground turkey with taco seasoning kept warm in the thermos, tortilla chips, Greek yogurt for sour cream, shredded cheese and salsa.
Idea 3: Breakfast
Who doesn't love breakfast? I used kodiak cakes for these and kept them warm by placing them in a thermos. I added some bacon and fruit with maple syrup on the side, of course.
Idea 4: Nuggets & roasted potatoes
This takes a little more effort. I roast the potatoes while everyone's getting ready for the day (40 minutes at 400* seasoned with garlic powder & salt) and heat the pre-made nuggets as well.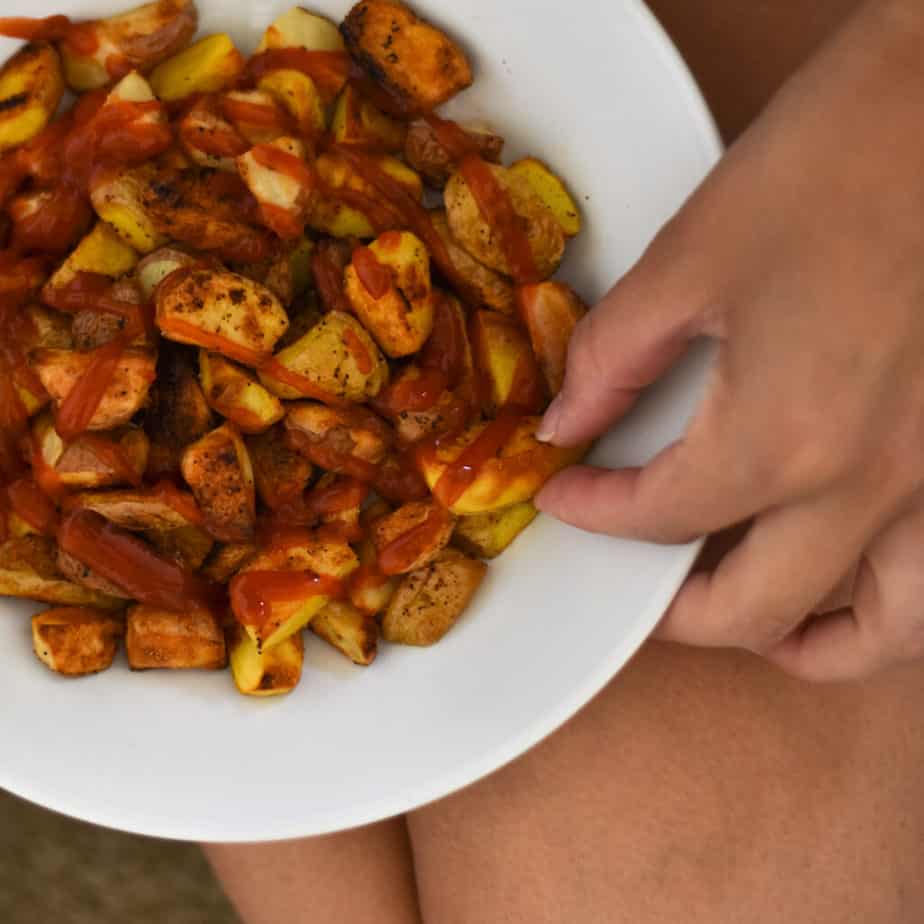 I keep them warm in the thermos and prevent them from getting soggy by adding a paper towel at the bottom. Ketchup on the side and an apple.
Idea 5: Apples & greek yogurt peanut butter dip w/ granola bar
Maybe you haven't seen this dip before but it's very simple. It's basically greek yogurt, peanut butter, and honey. It is delicious and high in protein. Apples are great to dip inside. And then I'll serve this with a healthy (low sugar) granola bar or baked oatmeal for some good carbs.
Idea 6: Beef Jerky, energy bites, & yogurt & fruit
For the yogurt, I always mix equal parts normal yoplait strawberry yogurt with nonfat plain Fage greek yogurt. This ups the protein and lowers the amount of sugar for the portion size and the kids don't even notice a difference.
If you're using gogurt, here's a pro tip I learned from my internet research: freeze the yogurt to keep it fresh until lunchtime. Also, wrap a paper towel around it to absorb the condensation.
Idea7: PB&J, orange, & pretzels
A classic with a fun twist. Making these PB & J's into dino & butterfly shapes took this lunch to the next level (again using that lunchbox kit I mentioned earlier).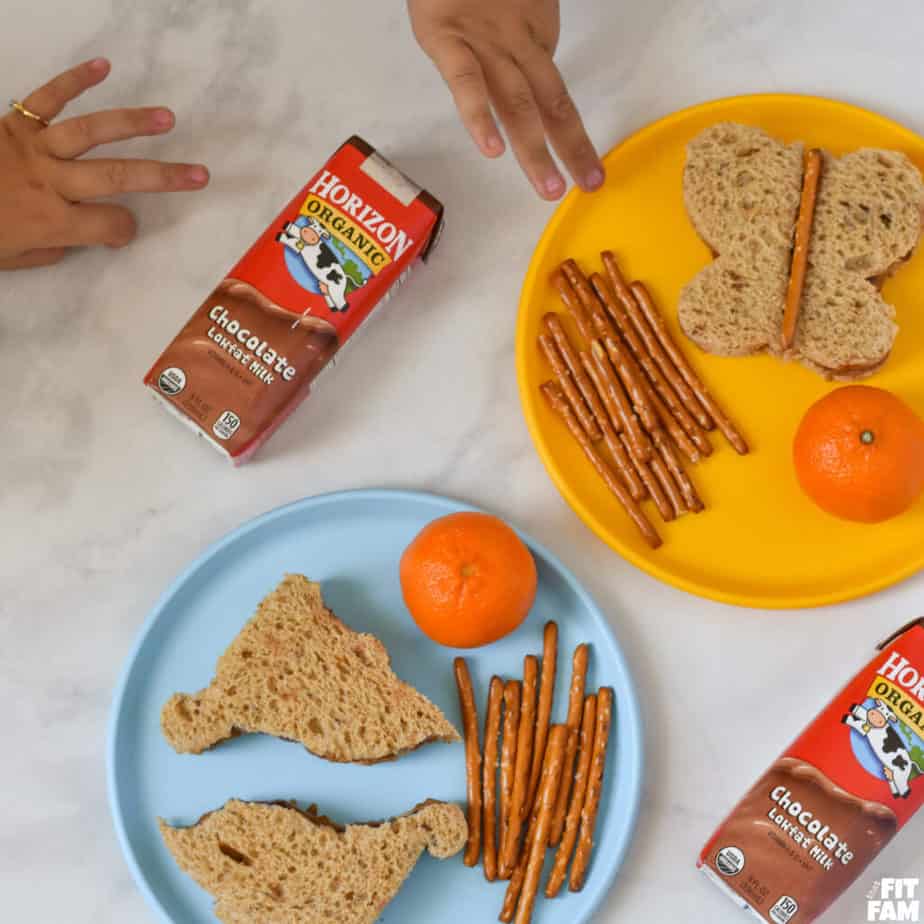 I used whole wheat bread, unsweetened Kirkland brand almond butter, and our simple homemade strawberry chia seed jam to add a little extra nutrition. Paired with pretzels, a mandarin orange, and chocolate milk.
I like to serve it with milk just because it adds a little more protein. The almond butter & even the bread we use add some, but not quite enough.
That's it for now. I'm sure I will continue to add to this lunchbox idea list, but I think this is a good start. When the weather gets colder, I want to experiment with soups. Really the possibilities are endless when you have a thermos. Let me know some of your favorite lunch ideas in the comments too!