Today I'm sharing a collection of healthy BBQ sides for Summer. With Memorial Day and Fourth of July around the corner, we are in full Summer mode.
When Summer rolls around we are grilling poolside every Sunday. It's a Summer tradition over here. Sometimes it's just a simple meal like burgers & hot dogs, but sometimes we invite family and go all out.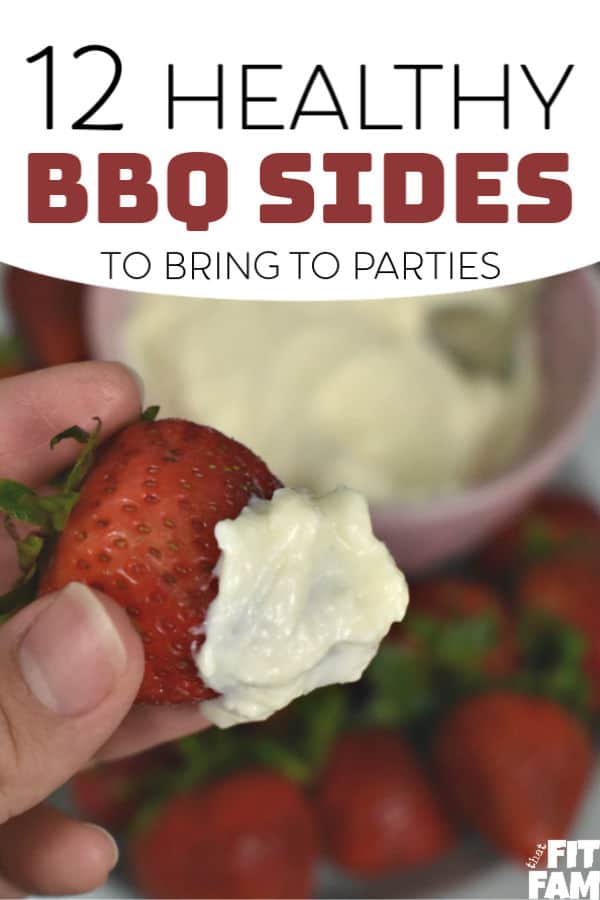 Those are the occasions to round up some delish healthy sides. These are especially great if you're invited to a barbecue this Summer and want to bring a healthier option.
I'm all for indulging from time to time, but sometimes you have fitness goals you wanna crush.
Aside from bringing a healthy dish you know you can count on, we have a ton of other tips for staying on track during holidays & social gatherings that are super easy to incorporate.
One of our favorite tips is so simple. It's just remembering that you don't have to eat every food that's there. We get in our heads about this so much.
Most barbecues are not formal. No one will even bat an eye if you don't constantly have food in your hand or if you're only picking at the healthier foods.
Remember, the point of the party is to spend time with family & friends, so focus on that and bring some healthy sides to have as a back up that you know you can snack on without worry.
The sides I'm going to share are not just healthier, but they are crowd pleasers. So don't surprised if everyone asks for the recipe!
12 Healthy BBQ Sides
A collection of healthy sides to bring to your next BBQ,. Whether it be Memorial Day, Fourth of July, or just Friday, these are sure to please.