Thanksgiving is so close I can't even believe it! So today we have some healthy Thanksgiving sides for you! Why? Because contrary to popular belief, Thanksgiving doesn't have to be a day full of overeating fat laden meals. You can overeat healthier meals 😉 Just kidding. You don't have to overeat. But even if you do, you won't feel too guilty if these are your menu options!
Roasted Balsamic Onions from Tammycirceo
These onions just look like they'd pair amazingly well with roasted turkey! Anyone else agree?
Parmesan Garlic Mushrooms from My Kitchen Escapades
Mushrooms are my favorite veggie! Although, they're not really technically a veggie are they? These still look delicious! I can't wait to try them!
Oven Roasted Green Beans from Culinary Hill
My sister makes a delicious green bean casserole, but if you need something a little lighter this looks like a delicious option as well!
Herb Mashed Potatoes w/ Cauliflower from us! (That FIT Fam)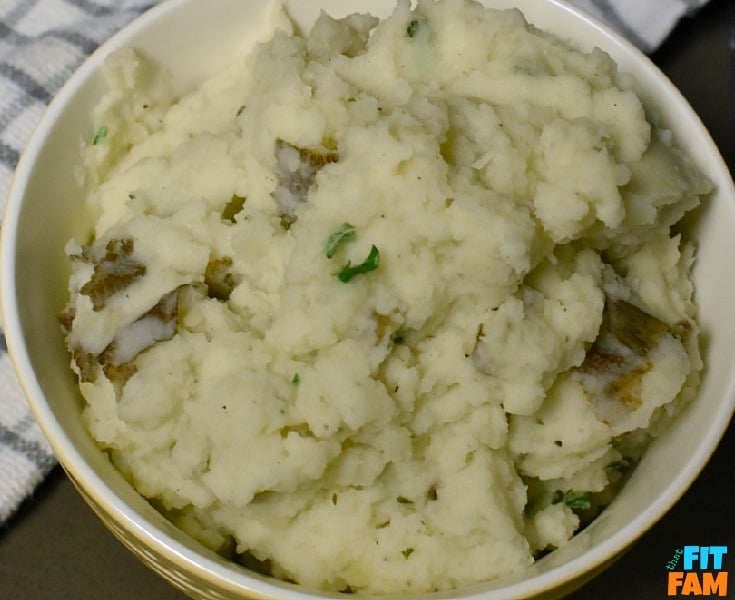 Our Herb Mashed Potatoes w/ Cauliflower mixed in is always a hit! It's perfect if you don't think you're quite ready to go full mashed cauliflower for a dinner side. You really cannot taste the cauliflower in this, it's crazy!
Broccoli Cauliflower Casserole from McCormick
Okay, so this one does have cream cheese so it's not perfectly healthy, but I mean c'mon! Look at that! Yum! Plus, it's got a nice crunch added to it thanks to those bread crumbs and it can be made ahead!
Healthified Sweet Potato Casserole from A Mind "Full" Mom
I've personally never been a sweet potato fan. Something about topping potatoes with marshmallows just confuses me, but this healthy casserole looks amazing!
Pumpkin Vegetable Bake from V Nutrition
I'm loving the creativity here! This recipe has broccoli, carrots, zucchini, onion and more making it the perfect side dish to accompany your Thanksgiving turkey!
Cauliflower Cheddar & Rice Gratin from Hungry By Nature
Another amazing side dish that I will DEFINITELY be making this Thanksgiving!
Savory Baked Apples with Sausage Stuffing from Growing Up Gabel
Don't worry we didn't forget the fruit! This recipe is so unique, it is sure to impress!
Yogurt Fruit Salad from That Fit Fam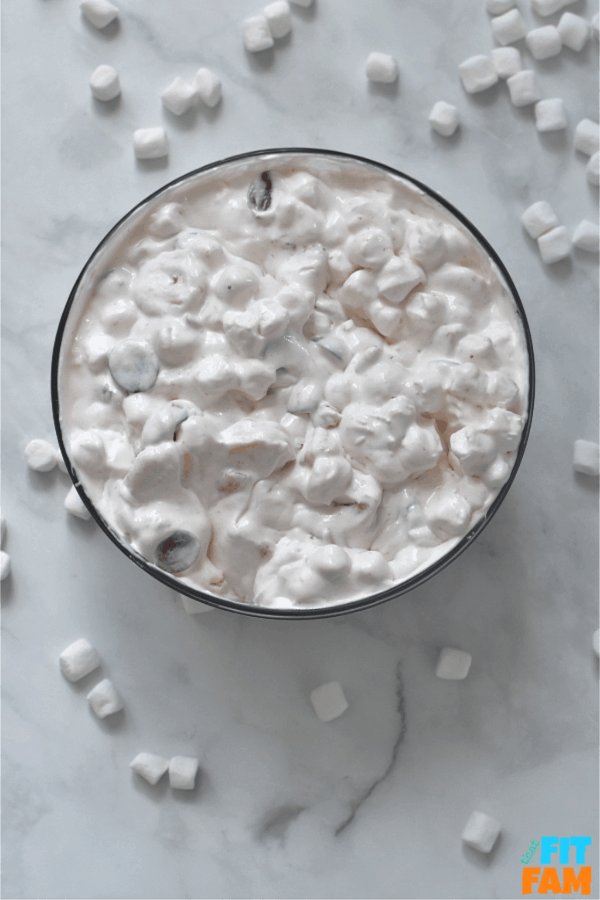 I'm obsessed with this! I wish I could eat this now!! I love the pomegranate added in there!
I hope you enjoyed these healthy Thanksgiving sides! Please comment your favorite side dish either from this collection or a family favorite!
Check out some of our favorite "Thanksgiving-worthy" Healthy Desserts like this one here: