We love a good movie night. It has been one of our favorite activities ever since we saw how excited it made our kids. Luckily there are plenty of healthy movie night snacks so that we can stay on track with our diet while having fun family times.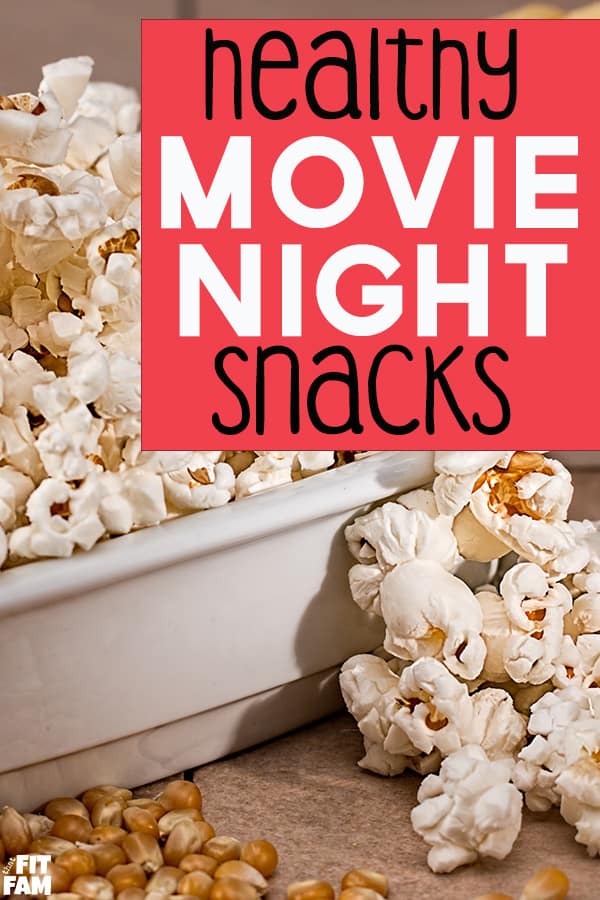 Nutritionist, Hany Rambod, said it actually takes "about five days to counteract the damage from ONE day of cheating!" Can you believe that?!
So going overboard, even just 1 day, can set you back if you're not careful. That's why it's so important to find some good snacks that WON'T hinder your progress.
Healthy movie night snacks:
1.Air Popped Popcorn
My favorite. Nothing beats popcorn on a movie night. Plus it's pretty high in fiber & super low in calories. When you air-pop it instead of using those pre-packaged microwave bags, you can really control the fat & sodium content. You can put as little butter & salt as you want or if you're like me, you'll top it with some Tapatío and call it good.
This is the Air Popper I use. I've had it since my sophomore year of college so that makes it about 7 years old? and it still works great!
2. Chocolate Banana Almond Butter (Protein) Milk Shake.
I really love these! It's a protein shake disguised as a treat! Find the recipe here!
Tip: Use frozen bananas to get the milkshake effect. The higher the banana to milk ratio the better the milkshake consistency will be!
3. Homemade Pizza
Making pizza from scratch is a great way to indulge, while saving calories. Even if you don't want to make it from scratch, Digiorno is way less calories per slice than delivery.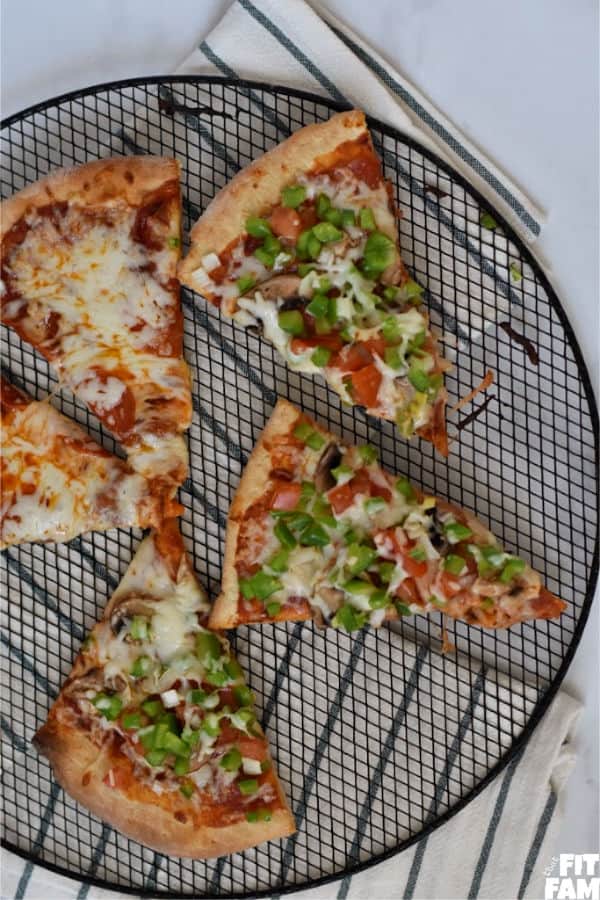 4.Nachos.
Just go light on the cheese & heavy on the meat and you've got a high protein, fairly healthy "treat."
We top ours with my homemade refried beans, chicken or taco meat, sour cream, cheese, diced onion, cilantro, and pickled jalapeños. Yum!
5."Nice-cream"
Use a food processor to puree a frozen fruit of your choosing (we typically go strawberry or banana) and you've got a healthy ice cream alternative.
Try adding some cocoa powder & honey to a frozen banana for a yummy chocolate banana ice cream!
6. Protein PB Cookies
We love these peanut butter cookies from Tone It Up when we want a no sugar treat. They're made using only 3 ingredients! We usually use Ideal Raw chocolate protein powder instead because it's a lot sweeter.
7. Banana cream pie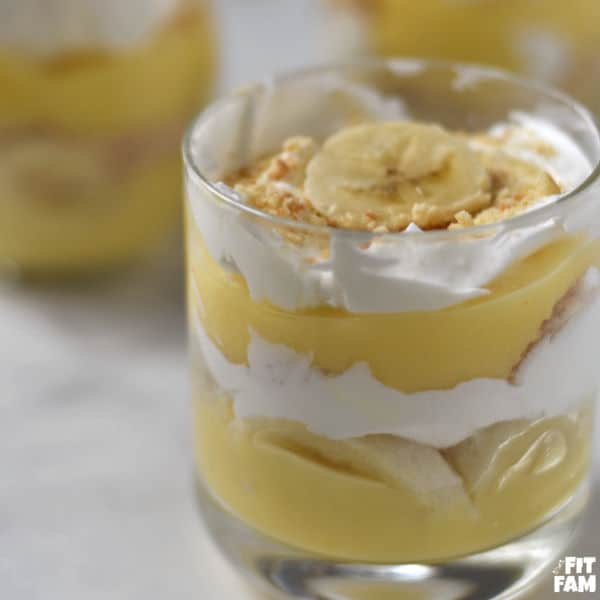 These single serving banana cream pies are only about 100 calories per serving!
8. Low calorie ice cream
We used to be huge Halo Top fans, but now there are so many other options. Even Breyers has their own carb smart, high protein ice creams. We are currently loving Skinny Cow ice cream sandwiches.
9. Dark Chocolate Almonds.
My favorite. And it goes great with that air-popped popcorn we mentioned earlier. Another option are the cocoa dusted Skinny Dipped Almonds. We LOVE the espresso flavor! Costco was selling a Kirkland brand version, but I haven't seen it recently.
10. Protein Bars
Some of these are so good. We love the Robert Irvine Fit Crunch bars from Costco! Find them on amazon here.
11. Beanitos Chips and guac
High in fiber and still delicious with some homemade guacamole, Beanitos Chips make the list!
They also have tons of other flavors
you can try if you're in that chip mood. We typically pick these up at either Whole Foods or Sprouts Farmer's market.
12. La Croix flavored soda water
It's not the same as soda, but it is super carbonated and zero calories so it can really help with the soda craving.
13. Fruit Dip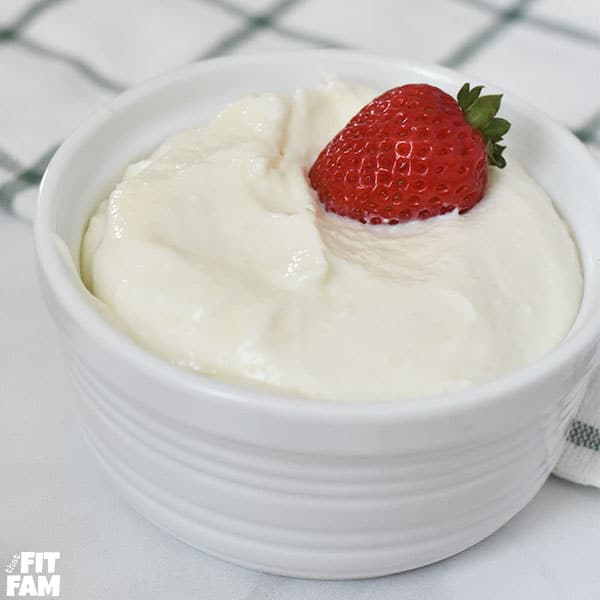 This high protein fruit dip is made from blended cottage cheese and you wouldn't even know it!
14. Frozen grapes
Even better if you can snag cotton candy grapes 😉