Today, I wanted to share what I eat in a day while counting macros. As most of you know, Scott & I have been tracking macros for about 4 years now. It's become a way of life.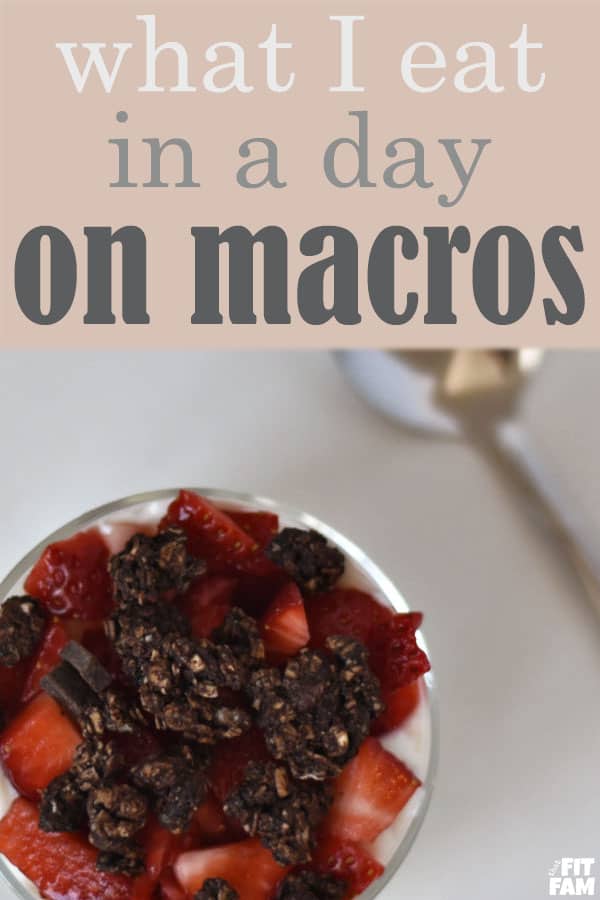 We are not obsessive about it. We have not taken it to an unhealthy level. If there's a day where we don't hit our macros perfectly, it's fine we don't fret. We also take breaks from time to time and are not always in a deficit.
I'm currently eating at maintenance calories. My goal is 1850. This day is a little under at 1828, but pretty close. You'll see my macro split toward the bottom.
** I have more examples of full days of eating in video form on our TikTok
Go-to meals
Anyway, after you get into the swing of things with IIFYM, certain foods tend to repeat themselves in your food diary. Scott & I both have go-to meals & snacks that we eat daily.
Dinner will vary depending on how busy we are. The kids have Jiu Jitsu practice weekdays right around dinnertime, so dinner is usually a very quick & uncomplicated meal.
We will eat dinner together and then Scott will usually have some additional snacks afterward to help him hit his goals.
What I eat in a day in the Summer:
Breakfast: Yogurt Parfait– 287 calories (15.6 protein, 5.5 fat, 46 carbs) This is my go-to breakfast. I get so sick of eggs, but this hits the spot every time. The mix of yogurts is KEY.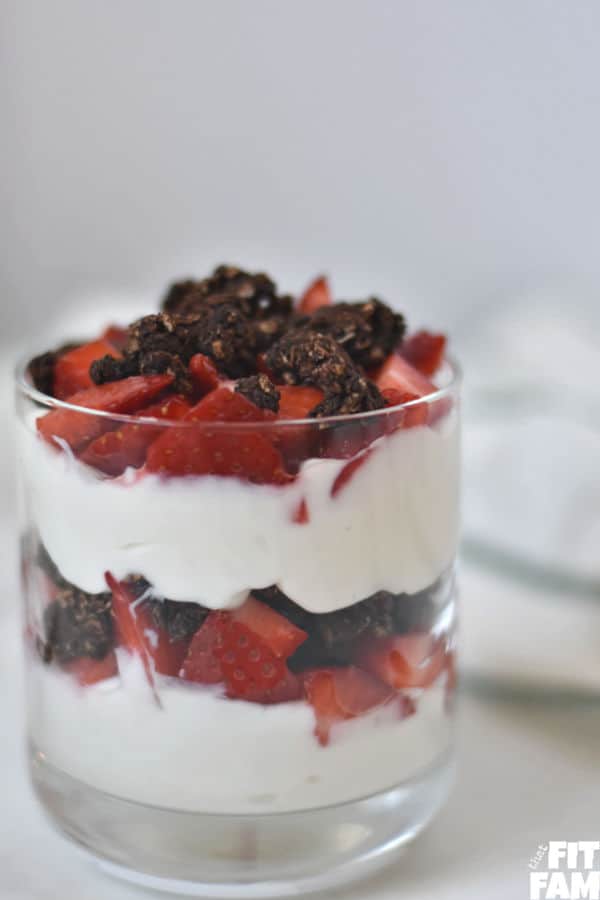 Lunch: Nachos-42g chips, 28 g reduced fat Mexican blend cheese, 4 ounces rotisserie chicken, 21 g plain greek yogurt, 40 g pickled jalapeños– 462 calories (42 protein, 19 fat, 31 carbs)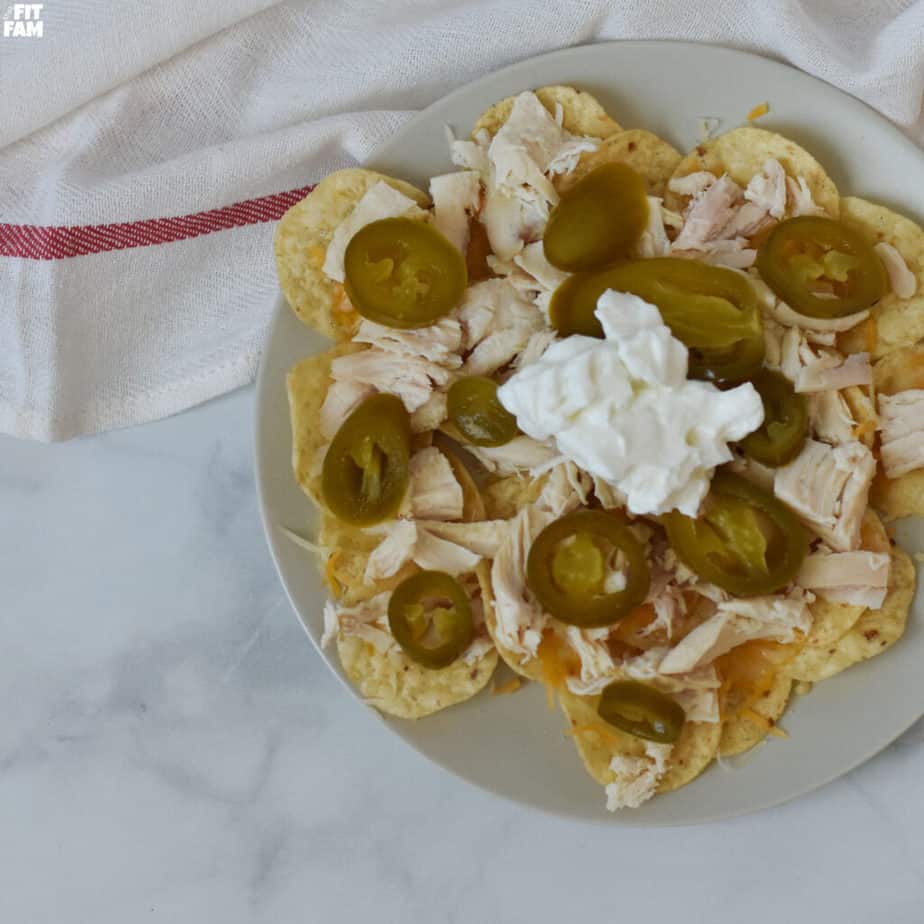 Dinner: 4 oz chicken breast, 16 g Heinz barbecue sauce, 1 serving rice pilaf made with butter & roasted asparagus w/spray canola oil- 448 calories (36 protein, 11 fat, 52 carbs)
Snacks: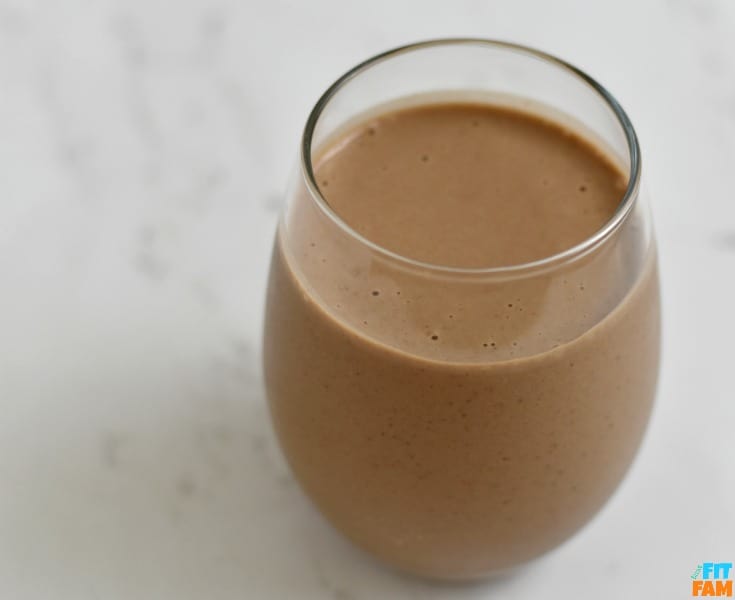 Chocolate Banana Almond Butter protein shake– 329 calories (26 protein, 13 fat, 29 carbs)
100 g Cantaloupe- 34 calories (1 protein & 8.8 carbs)

Tip: smell the end of the cantaloupe that's opposite of the stem area to see if it's ripe.

La Michoacana Mango Paleta– 190 calories (3 protein, 10 fat, 21 carbs)
5 ritz crackers- 80 calories (1 protein, 4.5 fat, 10 carbs)
Total: 1828 calories (125 protein, 63 fat, 197 carbs)
My meals will vary from day to day, but I would say that this is a typical day for me. I don't always eat dessert, but it helps me hit my macros on days when I have no appetite which is typical in the Summer.
Vegetables are great when you're on low calories and need more volume to fill you up. I am on maintenance calories right now, so I don't have that issue. But I will have salads a few times a week and include veggies here and there.
That being said, veggies are NOT the only way to hit your micronutrients. In this full day of eating I only had 1 serving of greens, but I went over on Vitamin A, over on Vitamin C & over on calcium. However, even with the banana, I fell short on potassium. Avocados are high in potassium, ours just aren't ripe right now…
That's it for a full day. I may do these more often if they are helpful!
This post may contain affiliate links. For more information, see my disclosures here.