This super easy chilaquiles recipe is a family favorite! It uses our Chipotle salsa recipe and is pretty versatile depending on the toppings you like.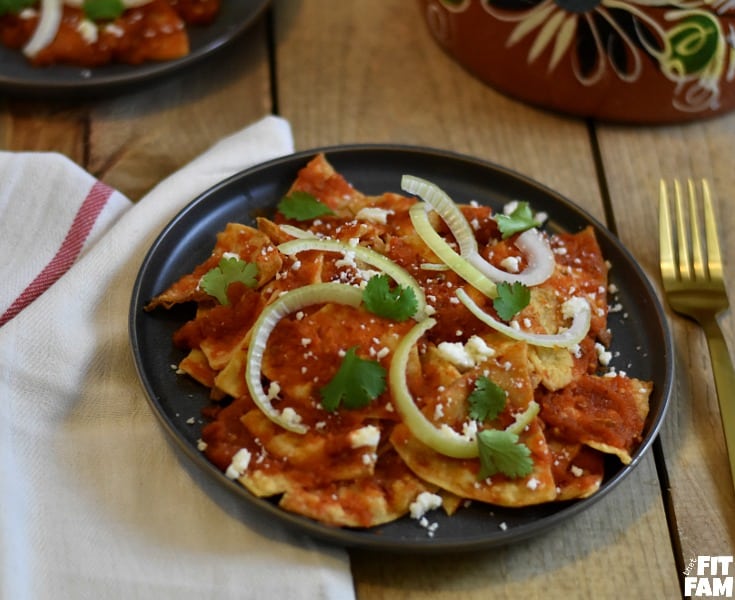 Honestly, the first time I made this I had no clue it'd be such a hit. I was pregnant and was craving spicy so, I made a plate for myself and that was it. My son who was 1 1/2 at the time came over and so did Scott. They literally just devoured it. I was trying my hardest to stuff my face quickly so that I could get a couple of bites in too! Oh man, I never made that mistake again. I always make a huge portion of these easy chilaquiles now.
Currently we are following IIFYM and so we are counting our macros. This recipe isn't super hard to modify for tracking macros. The only difference is instead of mixing the entire meal together on the stove like it says in the instructions, I just do each portion separately on its own plate. I actually prefer it this way because my tortilla chips are still a little crispy. I think when you mix the chips in with the salsa in the saucepan, they soften more quickly.
Easy Chilaquiles for Breakfast, Lunch, or Dinner
Yep, these are good any time of the day. It just depends on your toppings. If you want it for breakfast, add a fried egg. If you want it for lunch or dinner, add some shredded rotisserie chicken. Then garnish as desired!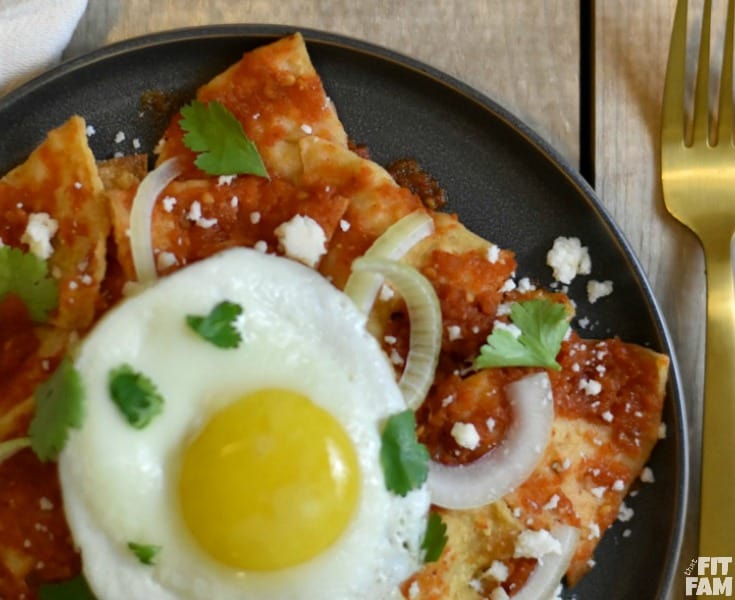 Easy Chilaquiles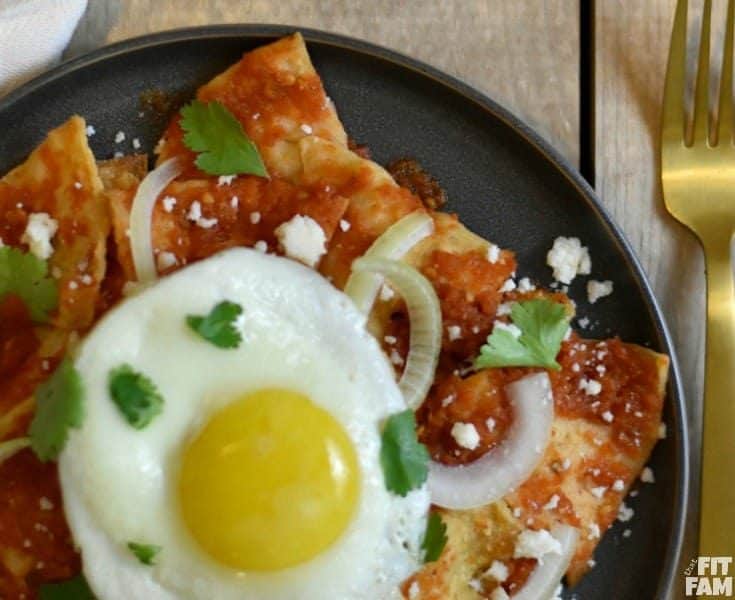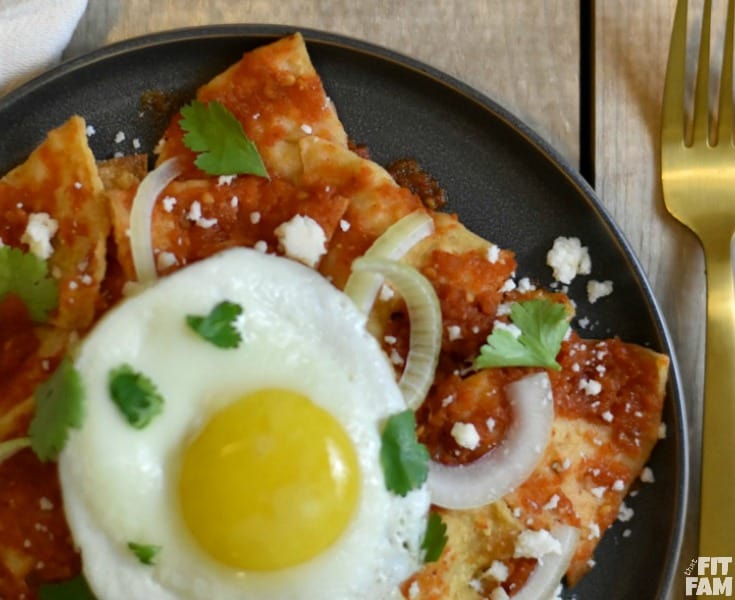 Breakfast chilaquiles or lunch time chilaquiles, this recipe is a perfect base & is totally customizable--just change up your toppings.
Ingredients
Chipotle salsa
3 Corn tortillas per person, cut into triangles
Cooking Spray
Egg or Shredded Chicken
Cilantro
Diced Onion
Sour Cream
Queso Fresco
Instructions
Broil tortilla strips (coated in cooking spray) in oven until crispy. Be careful not to burn.
In a large saucepan, heat our homemade chipotle salsa, and stir in tortilla chips until well coated.
Portion out onto plates and top with shredded chicken or fried egg.
Garnish with cilantro, onion, sour cream, and queso fresco.