We've all been there. We're pumped & ready to get in shape. We've stocked up on veggies & other healthy staples & then dinner rolls around & your husband orders a pizza.
Sure, you could stick to your guns & eat your salad but then what happens when he pulls out the oreos? I mean, you're only human after all. It is just too hard to diet alone.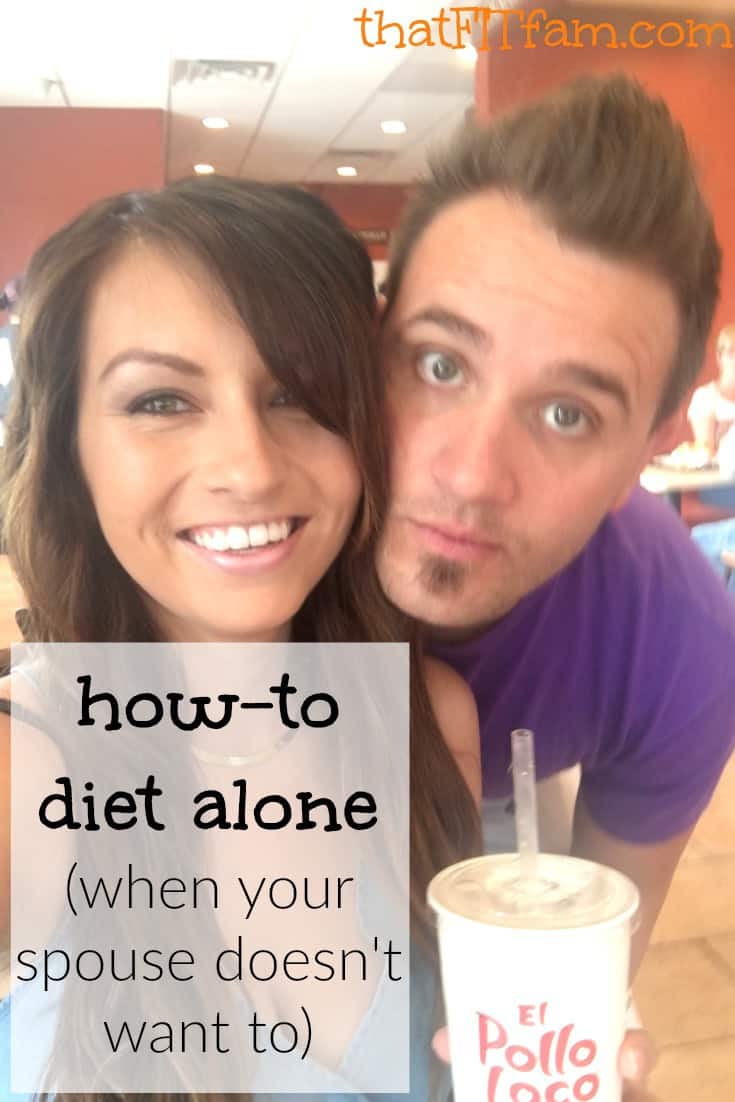 Having to constantly say no to non "healthy" food makes your "diet" seem all the more restrictive and it's harder to stay on track.
So what do you do? You don't want to make your spouse/family diet with you if it's not what they want, but making two dinners every night sucks too & your healthy veggies suddenly don't look as appealing next to that big plate of fried chicken.
Well. The best thing to do is to get everyone on the same page & convert them into healthy eaters too, that way you don't have to diet alone. But that doesn't always work out. (Especially if you have a sister like mine with an incredible metabolism. She would literally drink a chocolate milk shake every single day & not gain a pound!)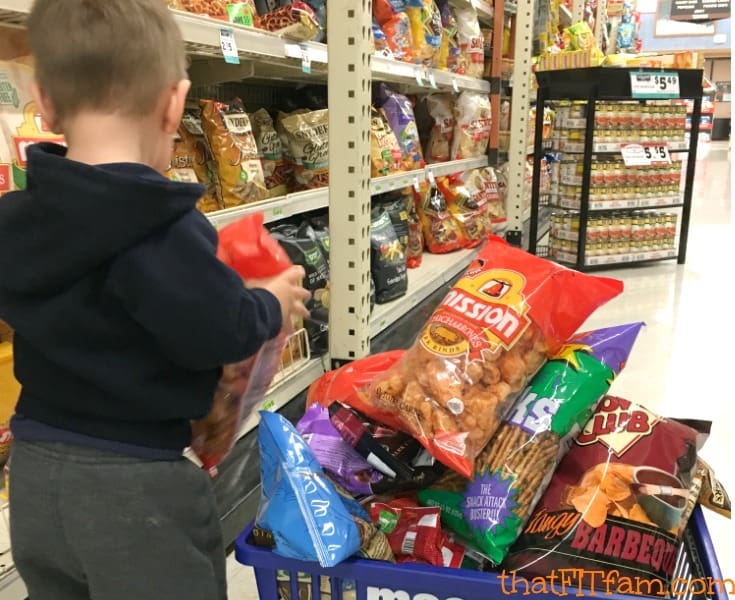 Peer pressure is hard! But you can't force others to eat the way you do.
So here's your game plan:
Sit with your spouse/family and explain your new healthy lifestyle & that you need their support. That means, tell them not to flaunt the goodies they are eating!
Meal Prep healthy carb options.
Have healthy snacks on hand.
Be adaptable.
Why meal prep?
Because most likely you will not always be eating the same things as everyone at the dinner table and frankly, making two meals sucks.
So, brainstorm dinner ideas for the week & pinpoint what makes those meals unhealthy. Now brainstorm substitutes and meal prep them on Sunday.
Recommended Read: How to meal prep-experts weigh in!
For example: I meal prep a big batch of cauliflower potatoes & cauliflower rice on Sundays. Now any meal with rice or potatoes, I can easily sub out my healthy sides without having to spend extra time making them at dinner time.
I just pull them out of the freezer/fridge and I'm good to go! And I get to eat practically the same meal as everyone else. I don't have to sit there with my salad envious of everyone's chicken stir fry.
Easy Meal Modifications:
Healthy eating is easier & seems less restrictive when you make just one meal & modify it in a small way to make it fit your healthy lifestyle.
The easiest way to modify meals is to switch out the carb source. Replace the heavy carbs with a healthier alternative.
Another easy modification is to bake or air fry meals instead of frying in oil on a pan.
Fast Food: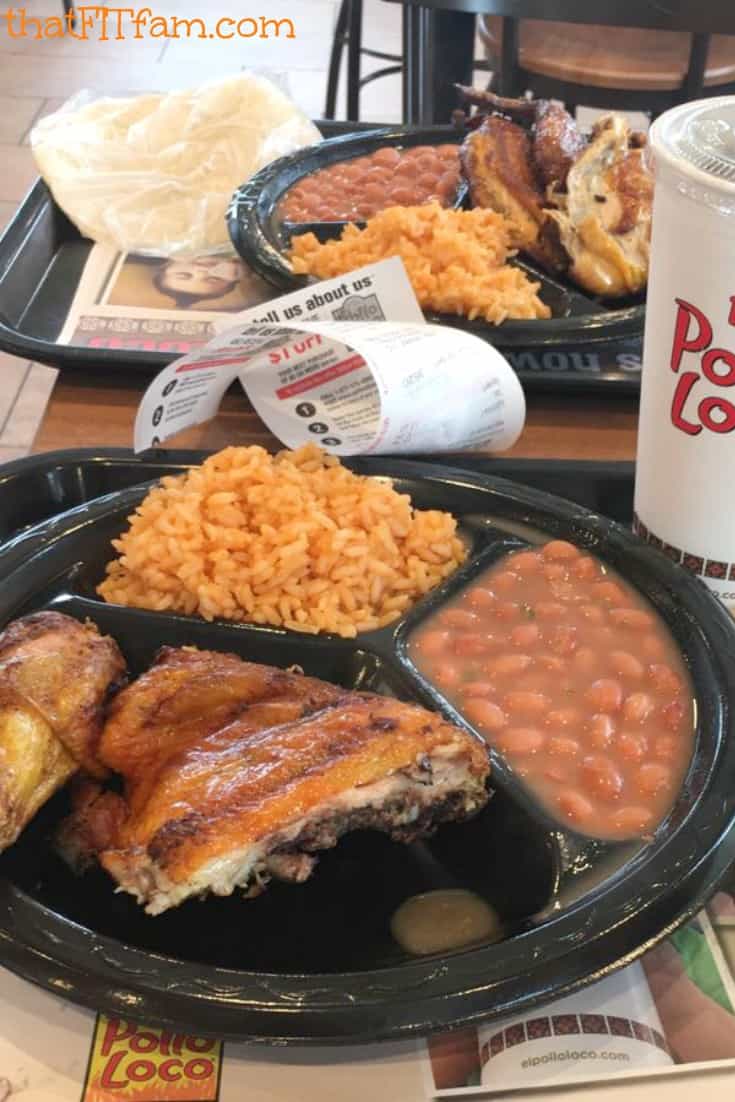 If you need a night off from cooking there are healthier fast foods. Most restaurants offer salads; we also love El Pollo Loco. Sure there's a ton of carbs in the rice & beans, but check out that chicken! Take off the skin to spare yourself some of the fat & that's not a bad meal.
Also, it's important to remember that you don't have to eat it. Sometimes I take my kids to the McDonald's play place and I just watch with no food for myself. I will eat before or after I go. Other times I will just get us all yogurt parfaits. You don't need to have the fries and soda.
What happens if your hubby orders a pizza?
Have a slice! Just don't have five 😉 All things in moderation.
On that note, there have been times when my husband brought home a $5 hot-n-ready and I just didn't eat it. I made my own meal.
When you start eating healthier you realize how much better you feel when you avoid the junk and it's motivation to keep going.
Snacks:
I am a grazer. I love to snack and snack and snack. Not all of the snacks in our house are healthy. So I meal prep some good options for myself that I could have unlimited amounts of without it making a huge difference in my calorie intake. Things like melons, berries, & veggies are great for this! Unhealthy options are off limits, but I can have "unlimited" amounts of what I prepped.
Dessert:
If everyone's eating ice cream? I love having frozen bananas on hand to either puree for some healthy frozen yogurt or add to a blender with some almond milk, chocolate protein powder, & PB2 for a healthy, protein "ice cream" shake! My top two favorite ice cream alternatives! Plus, then you all get to eat dessert (guilt free for you 😉
If that's not god enough, we have some lower cal dessert options like our mini cheesecakes or our banana cream pie parfaits that are even a hit with non-dieters!
Honestly, nobody wants to diet alone, but follow along with us and you really don't have to. We are in this together!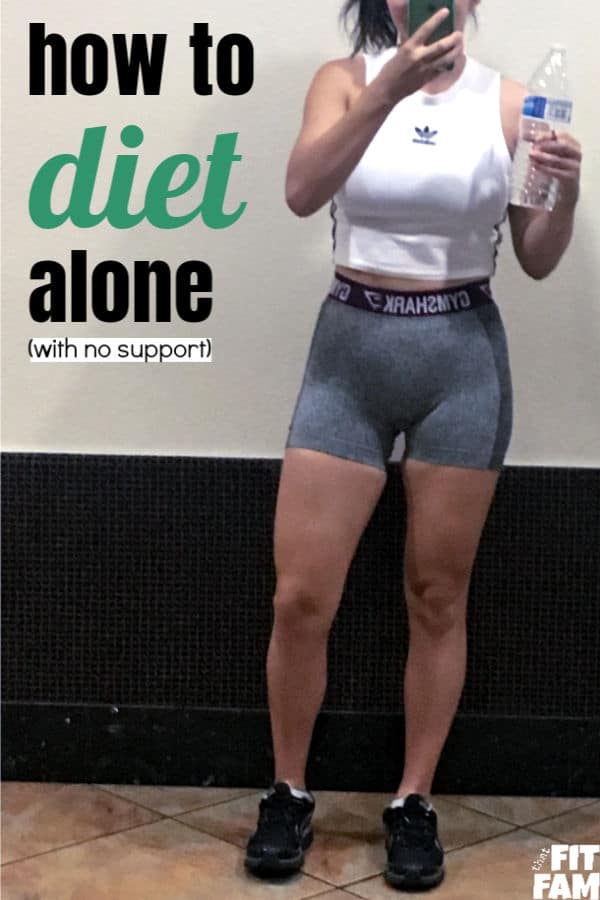 ---
---
65+ healthier menu items from popular fast food & sit down restaurants!
Want our printable healthier fast food AND restaurant menu item cheat sheet?
Click here to get the cheat sheet now.
---
---
Other posts you may like: